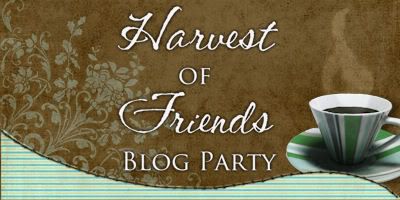 1. What is your favorite thing to snack on while you're blogging?



Kashi Sunshine and dry roasted peanu

ts! (my daughter's invention!)




2. What is one thing you wouldn't want to live without?
Air conditioning!
3. Beach, Mountains or Farm? Where would you live if you had a choice?
Beach 1/2 the year/mountains the other 1/2 :) I think
Donna Gibson
has this one all figured out!

4. What's your least favorite chore/household duty?
matching socks!

5. Who do people say you remind them of?



different random people




6. Prefer parties and socializing or staying at home with the fam?



Depends my mood, but probably staying home to curl up and read a good book or watch a great movie or even work on a blog post!




7. What's your all time favorite movie?



The Sound of Music or Anne of Green Gables/Avonlea -- I can't decide between these two classics. They just don't make movies like these anymore~




8. Do you sleep in your make up or remove it like a good girl every night?



True confessions: I NEVER remove my make up at night, which makes me a bad girl! But I do remove my contacts every night and disinfect! Does that count??? :)




9. Do you have a hidden talent or a deep desire to learn something that you've never had a chance to learn? What is it?



I would like to learn web design; it seems fascinating to me.




10. What's one strange thing you're really good at?



falling asleep in the car!




11. What first attracted you to your spouse?



his thoughtful, caring spirit.




12. What is something you love to smell?



whole wheat bread fresh from the oven.




13. Tell something about you that you know irritates people.



Having a terrible sense of direction! This irritates my hubby, who is a walking road map!




14. When you have extra money (HA!) what's the first thing you think to do with it?



Buy books!




15. Are you a silent laugher or a loud laugher? What makes you laugh the hardest?



Loud laugher. I laugh the hardest at the funny things my children do and say, especially Matt and Bethany! We always wonder what people without children do for entertainment!




16. Where is your favorite place to shop?



Kohls/Kirklands/The Fresh Market -- depending on whether you are talking clothes, home decor, or food!




17. What's one thing you'd do more often if you had more time?



Read a book/Take a nap! (I wish I could say Exercise . . . )




18. Are you a big spender or frugal?



Somewhere in between?




19. Who is your favorite character of all time (from a movie or book)? (Can't be real)



Anne Shirley




20. Would you want to be famous?



NO! Slightly Rich? Yes!! :)




These questions are from the Harvest of Friends Blog Party. I encourage you to visit Lynette's blog and join the fun!