Welcome back to
Marriage Monday
! Did you catch my post last week - What to do about those Warts? It contained some helpful strategies for dealing with our husband's little frustrating or irritating habits, especially those things that just aren't going to change. (Did anyone try the duct tape method yet??) ;) While these strategies are helpful, they should not take the place of loving communication as a means of addressing problems and resolving sources of conflict in our relationships.
Communication is sometimes harder than we expect in marriage. Different personalities and communication styles added to tight schedules, stress, and lots of interruptions and distractions make effective communication challenging! Some couples tend to engage in heated battles where they blast each other with razor sharp words, exploding anger bombs and maybe even engage a few well-aimed missles, while others prefer to employ the weapons of pouting, sulking, avoiding, and other Cold War tactics. Neither of these extremes are healthy or effective in solving problems or achieiving peace.
Here is a battle plan that may prove more effective for resolving differences and achieving unity:
1. Prepare Yourself.
Before you speak to your husband about a problem you see in his life, pray about it, prepare you heart, and remove any planks in your own eyes. (Matthew 7:5) Approach him in humility, not pride, and he will be far more likely to listen to your concerns.
2. Prepare your Husband.
Ask your husband when would be a good time to talk about something that is on your heart. Don't bring up an emotionally charged topic when he is about to leave for work or when he has just walked in the door after a long day. Select a time when he is well-rested and relaxed and able to really focus on what you have to say.
3. Prepare the Environment.
If you are familiar with the book of Esther, I think we can learn much wisdom from the way Esther approached her husband, the King, with her request. Like Esther, we can invite our husbands to a special "banquet" or quiet dinner for two (served after the children are put to bed for the evening) where we can talk uninterrupted about the issue that is weighing on our hearts. If the timing doesn't seem right, we should follow Esther's example and prepare another "banquet!"
4. Present the Facts.
Men generally want to hear facts and not just feelings. They tend to look at problems objectively. Emotional outbursts are not likely to be very productive. Avoid vague complaints, over-generalizations, and wild accusations. Instead, give examples of specific words or actions that upset you, how they make you feel, and clearly communicate what your husband could do differently to solve the problem or make you feel loved. Husbands are not mind readers! They prefer to have specific, concrete actions that they can work to accomplish and feel successful, rather than vague notions of what may or may not make you happy.
5. Be Prepared to Listen.
Real communication requires a two-way connection, so be prepared to listen as well as talk. Also, be willing to make some changes yourself, when your husband shares about his own unmet needs and hurts. Don't react when your husband shares ways you can improve! There are many things that your husband may reveal to you that can draw you closer together when you open the doors for two-way communication.
Most importantly, remember that your husband is not the enemy! In reality, you are both on the same side of the battle fighting against the one who seeks to steal, kill and destory marriages. So, if you have your weapons aimed at each other, it's time to redirect them! Clear the smoke by employing calm, clear communication techniques and pursuing peace!
For we do not wrestle against flesh and blood, but against principalities, against powers, against the rulers of the darkness of this age,

against spiritual hosts of wickedness in the heavenly places.

~ Ephesians 6:12 NKJV
Your Turn to Share:
I'd love to hear your thoughts on this topic. How do you and your husband solve problems? What tips do you have for communicating effectively? What do you find to be the greatest hindrance to effective communication between a man and woman? Has your home ever resembled a battlefield more than a refuge of peace and love?
Please share your insights by leaving a comment here or over on my Facebook page, so we might all be encouraged and built up as wives!
If you were blessed or encouraged by this post, please consider sharing it with your friends on Facebook or other social media sites. Thank you!
Link up:
I'd love to have you link up your blog to mine! Please link up any past or present posts related to Christian marriage.
Don't forget to link back to my blog! Thanks!
Blogs I link up with from week to week: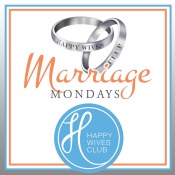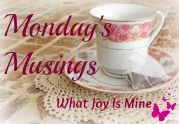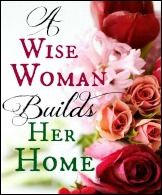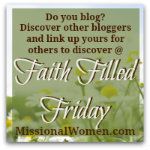 Please link up your blog post on marriage below. Where it says "Your Name" enter the title of your blog post, not your personal name! Thanks! :)