Welcome back to
Marriage Monday
! I hope you were able to read my post from last week, where I discussed the importance of focusing on pleasing our husbands. I appreciated many of you joining in and sharing something specific that you did to please your husband, from making sure he had clean underwear to redecorating the master bedroom! :) Let's keep it going! I'd love to have you join the discussion over on my Facebook page. If you missed my post from last week, you might want to click on the link above and give it a quick read before moving on to today's post.
Today I want to talk about adapting to our husbands.
With one son married just over a year, and another son on the brink of matrimony, I've been thinking about all the adjustments that young couples face after they say, "I do."
Even when you've been in a relationship for four years (as Joe and Abby have), you don't really know each other until you're married. You really have to live with someone to discover his or her little habits and quirks! Even after being married to someone for many years, you can still be surprised by some new facet of his personality that you never knew before!!
So, what's the secret of learning to live together in harmony and adjusting to married life? Obviously, both the bride and the groom need to be flexible, willing to compromise, adaptable, eager to prefer one another in love, and able to discuss differences in a mature manner. Good old-fashioned give and take is essential to any successful relationship.
What should a couple do when they encounter an area where they disagree? What if they both feel strongly that their way is right or best??
Naturally, we all think that everything we believe is right (or we would believe differently) and that our way of doing things is superior (or we would do them a different way)! So, it can be quite challenging to come face to face with someone who insists on doing things differently!
When it is not a matter of morality and biblical truth, being open-minded is a good thing! Each should consider the other's viewpoint and preference and decide if this is a good time to defer to the other. Some areas of conflict are really not that important and can even be amusing!
I remember the first time my husband and I went grocery shopping together. Plastic wrap was on the list. I reached for the Glad Wrap and he reached for the Saran Wrap! This was repeated with many items on our first joint shopping list! :) We all tend to want to stock our pantry with the brands our parents did! How did we resolve these differences? I don't really remember how we decided on who "won" on each item, but I know we compromised! We ended up using Glad Wrap (what my Mom used!) and Tide Laundry Detergent (what his Mom used) and when it came to toothpaste, we decided to have both his and hers tubes -- he bought his own tube of Colgate and I bought my own tube of Crest!! :) I think this illustrates the way we made the transition -- in some areas we did things his way, in some areas we did things my way, and in some areas we came up with a creative alternative! ;)
We also encountered some differences in perspective that weren't so easy to work through. Deciding what type of church to attend was pretty monumental, as we grew up in two very different denominations. Probably the most traumatic issue we had to work through in our early years was the difficult decision as to whether I would be a working mom or a stay-at-home mom. It took many tearful discussions, much prayer, and painful budget sessions before we reached a shared conviction that I should be at home, mothering our children and creating a peaceful home environment for our family. The next big decision debate we faced was how our children would be educated! You can read about these conflicts and their resolutions here, here and here.
So, what happens when a couple reaches an impasse? Who should yield? Some things have to be worked through slowly and painfully, until the couple reaches a decision that both can live with. However, generally speaking, when it comes to matters of preference and habit, whose responsibility is it to adapt?
If I were talking to husbands, I would remind them that they are commanded to lay down their lives for their wives and to love their wives as Christ loved the church when He died for her. This would include dying to their desires for how to spend their money, their time, and their holidays. Many men find it easier to literally give their lives for their wives than to die to their plans for how to spend their evenings or their weekends, where to go on vacation, or whether to spend money on a fishing boat or a family car.
However, since my target audience is primarily women, I am going to focus on the wife's responsibility to adapt to her husband. I think it is God's will for wives to be willing to adapt their habits and preferences to fit their husband's.
In Ephesians chapter 5 wives are commanded to adapt to their husbands:
22

Wives, be subject (be submissive and adapt yourselves) to your own husbands as [a service] to the Lord.
23

For the husband is head of the wife as Christ is the Head of the church, Himself the Savior of [His] body.
24

As the church is subject to Christ, so let wives also be subject in everything to their husbands.
Also in 1 Peter 3:1, a similar command is given:
In like manner, you married women, be submissive to your own husbands [subordinate yourselves as being secondary to and dependent on them, and adapt yourselves to them], so that even if any do not obey the Word [of God], they may be won over not by discussion but by the [godly] lives of their wives.
In fact, in Genesis 2:18, we learn that the woman was created in the beginning for the purpose of adapting to and helping her husband!
18
Now the Lord God said, It is not good (sufficient, satisfactory) that the man should be alone; I will make him a helper (suitable, adapted, complementary) for him.
I believe that biblically, it is primarily our responsibility as wives to adapt to our husbands, as we learn what it means to be an outstanding help meet to the husband the Lord has provided. The specifics will vary according to the personality, calling and occupation of the man that God has called us to come along side of and help, support, and encourage. Some husbands will have very definite ideas about everything. Some will allow their wives much freedom to make decisions and manage the home the way she sees fit. Some men may work from home and be very actively involved in the day-to-day lives of their wives and children. Others will travel a lot, perhaps in service to our country or in service to our Lord. (I can't help but think of the great responsibility that fell to Ruth Graham, wife of evangelist, Billy Graham, who was gone much of the time!) God will equip us as wives with just the skills and abilities we need to adapt to, serve, minister, and help our husbands, especially if we marry according to His will.
"A wise woman patterns her life after her husband's. His working, playing, eating, and sleeping habits become hers." ~ Debi Pearl,

Created to be His Help Meet
Is there some area that you need to willingly adapt to your husband in??
Your Turn to Share:
I'd love to hear your thoughts on this subject. How have you adjusted and adapted to your husband?
Please share by leaving a comment here or over on my Facebook page, so we might all be encouraged and built up as wives!
If you were blessed or encouraged by this post, please consider sharing it with your friends on Facebook or other social media sites. Thank you!
Link up:
I'd love to have you link up your blog to mine! Please link up any past or present posts related to Christian marriage.
Don't forget to link back to my blog! Thanks!
Blogs I link up with from week to week:
http://www.whatjoyismine.net/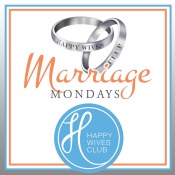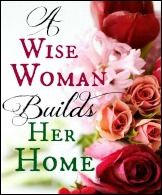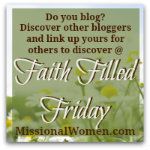 Please link up your blog post on marriage below by entering the url of your specific post. Where it says "Your Name" enter the title of your blog post, not your personal name! Thanks! :)