Welcome back to
Marriage Monday
! I hope you were able to read my post from last week, where I revealed the number one factor that destroys marriages. If you missed that, you might want to click on the link and give it a quick read before moving on to today's post.
I have a question for you: Who do you seek to please every day? Ever thought about it? For most of us, the answer to that question is, sadly, ourselves.
According to 1 Corinthians 7:34, the unmarried Christian woman is most focused on how she may please the Lord, while the married woman is most focused on how she may please her husband.
So, I'm just wondering -- how many of us go through life focusing on how we might please the Lord or how we might please our husbands?? When we got up this morning, did we even think about one thing we could do today that might please our husbands?? Did we give any thought to how our plans for the day might be pleasing to our Lord??
Those are pretty daunting questions, aren't they?
We know from various scripture passages that if we are to be obedient to the Lord, which is what pleases Him more than anything (1 Samuel 15:22, John 14:15), then we will be seeking ways to please our husbands.
"As wives, our life's work should be to perfect how we may please our husbands." ~ Debi Pearl, Created to be His Help Meet
Girls should be practicing this skill when they are young by seeking to please their fathers. (Are our daughters characterized by obedience and respect for their fathers?? If not, then we know what our top priority is for those girls in the coming months!)
While girlhood is an excellent training ground for biblical womanhood, a young lady still faces an interesting dilemma when she marries. She must transfer her primary loyalty from her father to her husband. She must change her habits and routines and learn to please her husband.
"A wise woman patterns her life after her husband's. His working, playing, eating, and sleeping habits become hers." ~ Debi Pearl, Created to be His Help Meet
I have a funny story to share that illustrates this.
My oldest daughter, Tiffany, and my middle daughter, Hannah, have been in South Carolina at my parent's house for the past week. While there, my Dad grew a bit irritated with Tiffany because in the mornings she would dump out the old coffee in the pot from the night before and make a fresh batch of coffee! Depending on your perspective, this may seem to be a perfectly reasonable thing to do; however, my Dad is extremely frugal, and he considers that sinfully wasteful! ;) He wants to drink every last drop of old coffee before making a new pot of coffee! Now, what makes this story funny is that Tiffany's Dad, which is of course, my husband, refuses to drink warmed up coffee from the day before!! He has even been known to ask before pouring a cup of coffee, "Is this fresh coffee?" ;)
While amusing, this story perfectly illustrates what happens when a young woman gets married. She must change from doing things the way her father liked them done to doing things the way her husband likes them!
Have you made that transition??
Your Turn to Share:
I'd love to hear your thoughts on this subject. How do you seek to please your husband each and every day? What practices did you have to change when you got married in order to please your husband??
Please share by leaving a comment here or over on my Facebook page, so we might all be encouraged and built up as wives!
If you were blessed or encouraged by this post, please consider sharing it with your friends on Facebook or other social media sites. Thank you!
Link up:
I'd love to have you link up your blog to mine! Please link up any past or present posts related to Christian marriage.
Don't forget to link back to my blog! Thanks!
Blogs I link up with from week to week: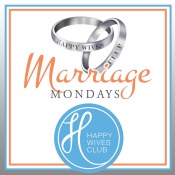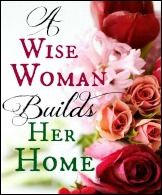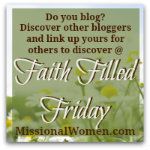 Please link up your blog post on marriage below by entering the url of your specific post. Where it says "Your Name" enter the title of your blog post, not your personal name! Thanks! :)