Welcome back to
Marriage Monday
! Did you have a chance to read my marriage post from last week? If not, you can give it a quick read now by clicking here. In that post, I shared 10 ways that we tear down our marriages, followed by 10 ways that we can build up our marriages. Today, I want to look at the most common way that we tear down our marriages without even realizing it. Men and women share equally in their ability to destroy their marriages through this one deceptive device; however, I'll be focusing on the wife's perspective, since the primary purpose of my blog is to encourage and speak into the lives of women, especially the younger woman.
The number one weapon of mass destruction that destroys more homes and marriages than any other is simply Selfishness.
Selfishness manifests itself through self-focus, self-centeredness, self-actualization, self-pity, self-worship, self-pleasing, and assorted other self-serving attitudes and actions.
As wives, we want out husbands to do things our way. We think we know better than our husbands do, especially when it comes to how to raise our children. We often think that our way is right or more godly, so we refuse to submit to our husbands' authority.
We think we deserve a more comfortable life and refuse to be content with the standard of living that our husbands provide for us, so we either complain, drive them to change jobs or take on more debt, or we take matters into our own hands and go get a job that will bring in the additional income we desire.
We think our plans and desires for how we spend time are more important or noble than their ideas of how to spend the evening or the weekend. So, we accept invitations without even consulting them or insist that we get our way when it comes to what we do, which invitation we accept, where we go to eat, etc.
We think all holidays should be spent with our families, not theirs.
We think our husbands should take us out to eat, because we don't feel like cooking and we "deserve a break today."
We reject our husbands' advances yet again, because we are tired or have a headache or want to be left alone.
Oh the curse of selfishness!! We are all born with a sin nature that makes us selfish to the core! If we were fortunate, we had parents that sought to train us to live above the pull of our selfish sin natures and to think of others and do what's right. We are truly blessed indeed if we learned somewhere along the way that we can't live that way in our own strength, and turned to Jesus to free us from our bondage to sin (and selfishness) and enable us to live our lives in the power of His Holy Spirit, so we won't fulfill the lusts of the flesh. (Galatians 5:16-25)
How do we overcome selfishness so we can build up our marriages?
1. Develop a servant's heart!
The second part of Galatians 5:13 says, "through love serve one another." Don't wait until you feel like it! Start now serving your husband in love. Your feelings will eventually follow your actions. It may be hard at first; your flesh may rebel! Just keep serving and it will get easier. Every single day look for ways to help and serve your husband!
2. Submit to his leadership.
It really doesn't matter whether you agree with it or not, the Bible commands wives to submit to their husbands, as unto the Lord, and to treat them respectfully. At the same time, the Bible commands husbands to love their wives as Christ loved the church, and to also love their wives as much as their own bodies. (See Ephesians 5:22-33.) Are wives off the hook if their husbands don't love them in such a self-sacrificing way? Well, as my Mom used to say, "Two wrongs don't make a right!" Neither do they make a successful marriage!
3. Put him first.
Learn to put your husband's needs, wants, desires, and preferences above your own whenever possible. Philippians 2:3-4 says, "

Let nothing be done through selfish ambition or conceit, but in lowliness of mind let each esteem others better than himself.

Let each of you look out not only for his own interests, but also for the interests of others."
Does all of this sound like a bitter pill to swallow? A prescription for a life of misery?? In reality, the more we grasp after self-fulfillment and pleasing self in all things, the more miserable we will be. (Ever follow the lives of any of the Hollywood stars??)
The Christian life is full of paradoxes. One paradox is that a life given away in loving service to others brings true joy and fulfillment!
"The secret of a successful marriage is selflessness and serving. If you are trying to get something out of your marriage for yourself, you will never be satisfied. It doesn't work that way. Forget about yourself and think of all the ways you can serve and satisfy your husband. This will bring you joy and freedom. This will release your husband to love you." ~ Nancy Campbell, founder and editress of Above Rubies



"When we thoroughly understand our role as help meets, begin to practice joy and thanksgiving in performing that role, and turn our hearts to reverencing our husbands, only then can we expect to experience a heavenly marriage." ~ Debi Pearl in Created to be His Help Meet
Your Turn to Share:
I'd love to hear your thoughts on this subject. How has the sin of selfishness damaged your marriage? How have you overcome selfishness and learned to serve and prefer your husband? What is one specific way you will serve your husband this week?
Please share by leaving a comment here or over on my Facebook page, so we might all be encouraged and built up as wives!
If you were blessed or encouraged by this post, please consider sharing it with your friends on Facebook or other social media sites. Thank you!
Link up:
I'd love to have you link up your blog to mine! Please link up any past or present posts related to Christian marriage.
Don't forget to link back to my blog! Thanks!
Blogs I link up with from week to week: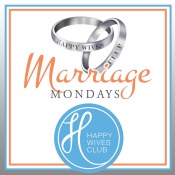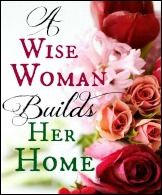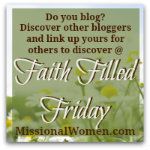 Please link up your blog post on marriage below. Where it says "Your Name" enter the title of your blog post, not your personal name! Thanks! :)