Welcome back to
Marriage Monday
! I hope you had a chance to read my post from last week on whether we should look at our husbands with a magnifying glass or rose-colored glasses. If you missed that post, I encourage you to read it here.
We drove over 900 miles this past weekend to attend my niece's wedding in Northwest Ohio. My sister's second daughter, Anna, married the young man who had stolen her heart, Matthew.
It was a simple, sweet wedding!
Matthew's pastor gave one of the best "marriage messages" that I've ever heard. He told Matthew matter-of-factly that Anna's greatest need is not beautiful clothes, an elegant house, or a fancy car, but unconditional love. Then, he told Anna just as plainly that Matthew's greatest need is not a large flat-screen TV, but simply unconditional respect.
He went on to say that virtually all problems in marriage come from a violation of these principles. Conflicts arise when the wife feels that she is not being loved unconditionally or when the husband feels that he is not being treated with respect.
All humans are naturally selfish and enter into marriage hoping and believing their spouses will make them happy. A more realistic prescription for a healthy marriage involves learning how to die to self and focus on meeting the needs of our marriage partner. For wives, that need is primarily love and security, and for husbands, that need is primarily respect and admiration.
How are you and your husband doing in the Love and Respect department? If you're struggling in your marriage, try applying the two "pillars" (love and respect), and watch the magic happen! :)
Your Turn to Share:
How have unconditional love and respect made a difference in your marriage?? Please
share by leaving a comment here or over on my Facebook page, so we might all be encouraged and built up as wives!
Also, thank you for voting for my blog in the Top 25 Moms with Big Families Blogs Contest! I was able to stay in the Top 25 for 2013! Thanks so much for your support! :)
If you were blessed or encouraged by this post, please consider sharing it with your friends on Facebook or other social media sites. Thank you!
Link up:
I'd love to have you link up your blog to mine! Please link up any past or present posts related to Christian marriage.
Don't forget to link back to my blog! Thanks!
Blogs I link up with from week to week: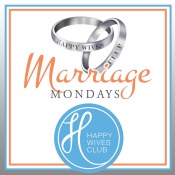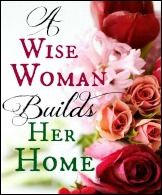 http://judithwholeheartedhome.com/wholehearted-wednesday-linkup/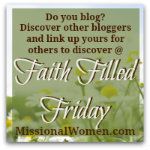 Please link up your blog post on marriage below by entering the url of your specific post. Where it says "Your Name" enter the title of your blog post, not your personal name! Thanks! :)