Welcome back to
Marriage Monday
! I hope you had a chance to watch the wedding video that I posted last week. It captured some of the super sweet moments from Joe and Abby's wedding day!
Several people have commented to me that they could see the love and adoration that Joe and Abby have for each other by the looks on their faces as they looked at one other. You can see it in the video and in the pictures, such as the one I posted here.
That got me thinking -- what do people see on our faces as wives when we look at our husbands?? Do they see our love and admiration for our husbands?? Or do our faces tell a different story??

Think about it -- What do you see when you look at your husband??
Do you zoom in on his faults, weaknesses and shortcomings? Do you focus on the things about him that irritate you?
Or do you choose a different angle where you can focus on his strengths, abilities, and good qualities? Do you choose to zoom out and look for those characteristics that drew you to him when you first fell in love?
Just as each photographer snapped this shot from a slightly different angle, choosing the optimum lighting to get the desired results, so we also have a choice what picture of our husbands we will frame and carry around in our minds. The Scriptures put it this way:
"
Finally, brethren, whatever things are true, whatever things
are
noble, whatever things
are
just, whatever things
are
pure, whatever things
are
lovely, whatever things
are
of good report, if
there is
any virtue and if
there is
anything praiseworthy—meditate on these things.
" ~Philippians 4:8, NKJV
Ready for a challenge?? Let's commit together to look for the good in our husbands, to focus on the praiseworthy, to notice his virtues, and to let our faces reflect our love and admiration for our amazing husbands!
Your Turn to Share:
Have you ever taken notice of how women look at their husbands in public? Take time to observe the faces of women as they look at their husbands and see what you learn. Also, I'd love for you to share how you've learned to focus on your husband's good qualities and what difference it has made in your marriage.
Please share by leaving a comment here or over on my Facebook page, so we might all be encouraged and built up as wives!
Also, would you do me a favor? My blog was chosen as one of the Top 25 Moms with Big Families Blogs for 2012, and has been nominated again for 2013. I'd really love to be in the Top 25 again this year! :) You can help me by voting for my blog here. You can vote again once every 24 hours until the contest ends on July 24th. Thanks so much for your support! :)
If you were blessed or encouraged by this post, please consider sharing it with your friends on Facebook or other social media sites. Thank you!
Link up:
I'd love to have you link up your blog to mine! Please link up any past or present posts related to Christian marriage.
Don't forget to link back to my blog! Thanks!
Blogs I link up with from week to week: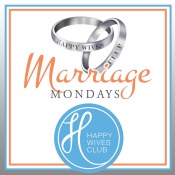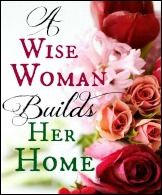 http://judithwholeheartedhome.com/wholehearted-wednesday-linkup/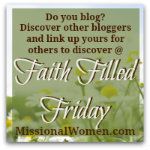 Please link up your blog post on marriage below by entering the url of your specific post. Where it says "Your Name" enter the title of your blog post, not your personal name! Thanks! :)