Welcome back to
Marriage Monday
! We are still basking in the after-glow of Joe and Abby's wedding and anticipating one of my niece's weddings later this month! So, I definitely still have weddings on my mind! :)
There is something so special about a wedding, especially when the bride and groom love God even more than they love each other and are being joined together in purity and holiness to serve the Lord together as one.
It is a privilege to witness such a union taking place and to think of the mystery of marriage and the way God takes two individuals and supernaturally makes them into "one flesh" for His glory and purposes.
"But from the beginning of the creation, God made them male and female.

For this reason a man shall leave his father and mother and be joined to his wife,

and the two shall become one flesh;

so then they are no longer two, but one flesh." ~ Mark 10:6-8 NKJV
Some of you may have already seen this on my Facebook page, but I wanted to share it here, so that if you are interested you can watch this moving video featuring highlights of Joe and Abby's beautiful wedding ceremony and fun reception. It was really a sweet wedding and I think you will be blessed! :)
Your Turn to Share:
I'd love to have you share a favorite memory from your wedding day!
Please share by leaving a comment here or over on my Facebook page, so we might all be encouraged and built up as wives!
Also, would you do me a favor? My blog was chosen as one of the Top 25 Moms with Big Families Blogs for 2012, and has been nominated again for 2013. I'd really love to be in the Top 25 again this year! :) You can help me by voting for my blog here. You can vote again once every 24 hours until the contest ends on July 24th. Thanks so much for your support! :)
If you were blessed or encouraged by this post, please consider sharing it with your friends on Facebook or other social media sites. Thank you!
Link up:
I'd love to have you link up your blog to mine! Please link up any past or present posts related to Christian marriage.
Don't forget to link back to my blog! Thanks!
Blogs I link up with from week to week: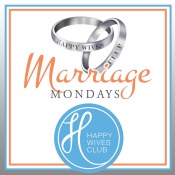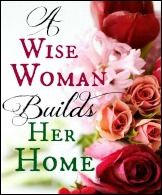 http://judithwholeheartedhome.com/wholehearted-wednesday-linkup/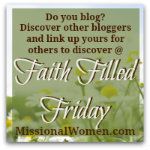 Please link up your blog post on marriage below by entering the url of your specific post. Where it says "Your Name" enter the title of your blog post, not your personal name! Thanks! :)