Welcome back to
Marriage Monday
! I apologize for not getting a post up last week, but I was totally immersed in the situation here at my parent's house, and couldn't put two coherent thoughts together for a blog post.
We were told that my Mom had two weeks to live four weeks ago. I have been here with her the last three weeks, trying to comfort her and ease her suffering and supporting my Dad in any way I can, including keeping food on the table (with the help of my sister). It has been intense at times, and my blog has naturally been pushed to the back burner. Even though I'm not always able to blog, I do try to post updates from time to time on Facebook, so I encourage you to check in there.
On the Mondays that I'm not able to get a post up here, you can always check out my archives! If you scroll down, you will find my Marriage Monday blog button on the sidebar. If you click on that, it will take you to a listing of all of my Marriage Monday blog posts. Hopefully, there will be something there that will encourage or challenge you in your marriage!
Today is my precious Mom's 71st birthday! I have blogged about my parents and their marriage before, but I must tell you that watching my Dad with her is seeing Love in action! He is so tender with her and takes excellent care of her every need! When I was growing up, I saw my Dad as gruff, impatient and not very compassionate. I never dreamed he could care for my Mom the way he has! It is truly amazing to see what God has done in his heart!
Don't ever give up on your man! My Mom prayed for my Dad for years and years before he finally came to know the Lord, and it has taken even more time for the Lord's sanctifying work to really make a difference in his life! Only God can change a man from the inside out!
I'm so very thankful for the way my Dad has laid down his life for my Mom in these last years! What an example of unconditional love!
True love perseveres in good times and bad! It also goes the extra mile, by doing more than is expected or required.
Speaking of the extra mile, my hubby went the extra mile for me this weekend! Since I haven't been home in three weeks (and was gone for two week stretches prior to that), he drove five hours to visit me this weekend, bringing Hannah and Bethany with him. It was such a blessing to see them! :)
Yesterday, he took me out shopping for a birthday present for my Dad (his birthday is later this week!). Then, he took us to downtown Greenville for some Gelato! I'm in love with Luna Rosa's Carmel by the Sea! Oh my, it's so delicious! :)
Then we browsed around in Mast General Store, and he treated me to this beautiful scarf! Wasn't that nice of him??
It was so refreshing to get out and about and spend time with my hubby and two of my daughters (plus my sister and one of her daughters)! Now, I'm refreshed and ready for another week of ministering to my Mom and Dad!
Can't help but praying that Mom celebrates her birthday today with a "chariot ride" and a wonderful "Welcome Home, my Good and Faithful Servant!" She is more than ready!
Your Turn to Share:
How does your husband demonstrate his love for you? Has he ever gone "the extra mile" for you? What about you? How have you gone "the extra mile" for your husband?? Please
share by leaving a comment here or over on my Facebook page, so we might all be encouraged and built up as wives!
If you were blessed or encouraged by this post, please consider sharing it with your friends on Facebook or other social media sites. Thank you!
Link up:
I'd love to have you link up your blog to mine! Please link up any past or present posts related to Christian marriage.
Don't forget to link back to my blog! Thanks!
Blogs I link up with from week to week: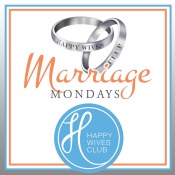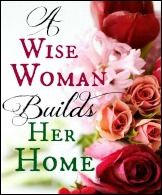 http://judithwholeheartedhome.com/wholehearted-wednesday-linkup/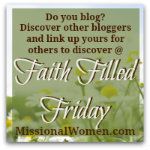 Please link up your blog post on marriage below by entering the url of your specific post. Where it says "Your Name" enter the title of your blog post, not your personal name! Thanks! :)