Welcome back to
Marriage Monday
! I am still writing from my parent's house in South Carolina, where I have been helping care for my Mom and support my Dad during my Mom's "final weeks of life." Amazingly, my Mom woke up a "new person" on Thursday, and is now the strongest that she has been the entire four weeks that I've been here! She is even back to trying a little food, after eating nothing for four weeks!!! Truly miraculous!
My sister went home for a bit so she could check on her family, get her kids started in school, and celebrate her 25th wedding anniversary with her man! :) So, I am here by myself for at least another week, at which point we plan to switch off.
Today I want to explore the topic -- How can you build up your marriage even during a crisis. There are many types of crises that a couple might encounter, as they navigate the storms of life together. Many times these trials tear a marriage apart, as couples lash out at each other instead of clinging to one another and to the Lord during troubled times.
There are many types of crucibles that couples face -- debilitating illness, death of a parent, death of a child, depression, infidelity, rebellious teens, loss of a job, loss of a house, financial reversals, infertility, etc. If you have a story to share of how you and your husband navigated such a major life upheaval or catastrophe, and would be interested in writing a guest post for this series, please email me! I'd love to bring in some different perspectives.
Today, I want to share briefly what we are doing to keep our marriage strong during this time of separation and emotional stress.
Last week, I shared about my husband
Going the Extra Mile
by coming to visit me for the weekend, and taking me to downtown Greenville for the afternoon, treating me to some soothing gelato, and buying me a colorful new scarf. All of those things made me feel loved, treasured, and refreshed.
Another thing my husband has done over the course of the last year, and even before that, is to encourage me over and over again to come visit my Mom and Dad. He reminds me often that I have his support to stay here as long as I am needed, and to go back and forth as often as necessary in the months ahead.
He backs up those words with action! He has picked up the slack at home from me not being there and has added many of my responsibilities to his overflowing schedule. He is doing all of the grocery shopping, washing and ironing his work shirts and the boys' church clothes, helping the kids get to their church and homeschool activities, and a whole lot more. Even though I know these extra responsibilities make his days more stressful, he never complains.
He also stays in touch and encourages me through phone calls, emails, and texts.
His faithful love, his unwavering support, his practical help at home, and his words of comfort and encouragement all help us stay connected and close during this time of separation. Also, there's one more little thing -- when he came to vist, he brought me one of his soft, comfy shirts to sleep in, which makes me think of him each night when I go to bed! ;)
Your Turn to Share:
How have you and your husband demonstrated your commitment to each other during the rough times? How have you stood up to the pressures and challenges of whatever crisis you faced and allowed it to make you better not bitter? I'd love to hear your story! Please
share by leaving a comment here or over on my Facebook page, so we might all be encouraged and built up as wives!
If you were blessed or encouraged by this post, please consider sharing it with your friends on Facebook or other social media sites. Thank you!
Link up:
I'd love to have you link up your blog to mine! Please link up any past or present posts related to Christian marriage.
Don't forget to link back to my blog! Thanks!
Blogs I link up with from week to week: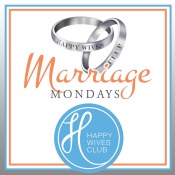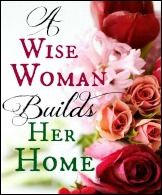 http://judithwholeheartedhome.com/wholehearted-wednesday-linkup/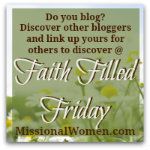 Please link up your blog post on marriage below by entering the url of your specific post. Where it says "Your Name" enter the title of your blog post, not your personal name! Thanks! :)