Welcome back to
Marriage Monday
! I hope you had a chance to read my post from last week on the 2 Pillars of Marriage. In that post, I shared some pictures from my niece's wedding and discussed the two pillars that form the foundation of a successful marriage -- love and respect. If you missed that post, you can read it here.
As I shared last week, a woman's greatest need is to feel uncondtional love from her husband. She longs to feel that she is loved, cherished and more important to him than anyone or anything else! Meanwhile, a man's greatest need is to feel respected and admired by his wife. He wants to know that he is her Hero!
my niece, Anna, and her husband, Matthew
I think most couples start off loving and admiring each other when they stand at the marriage altar with stars in their eyes! So, what happens? What chips away at or even destroys this love and respect over time?
The busyness of life, pre-occupation with children and careers, simple exhaustion, selfishness, discontentment, disillusionment, wrong priorities, ungratefulness, unfulfilled expectations - these are all wedges that destroy the circular flow of love-and-respect in a marriage.
Perhaps the most common problem that clogs up the flow of love and respect in a marriage is discontentment caused by unrealistic expectations. W
ives often have high ideals fueled by secular romance novels or Christian courtship checklists that no man can ever live up to! It is common for women to become frustrated and discontent with husbands who are steady, faithful, and predictable, the ones who plod along day-after-day going to jobs they may-or-may-not enjoy, picking up milk on the way home from work, then coming home and unplugging the toilet or fixing the washing machine, and then sitting down with the newspaper to relax. They keep the grass mowed, pay the bills, and make sure the car has air in the tires, but it's never enough! We as wives demand more, more, more! More help with the housework, more help with the children, more romance, more vision . . .
I know, because I have fallen into this trap in the past. It is just so tempting for women to take a good, steady man for granted. Instead of being grateful for their faithful, hard-working husbands, women often start comparing their husbands to other men they hear of or read about, and start wishing that they were married to such strong, godly leaders. Before long, they are focusing on their husbands' shortcomings and the needle on the "respect meter" drops precariously low.
As the respect and admiration drop off, the wife will realize she no longer feels as loved, so she demonstrates even less respect for her husband, who may react or retreat, and soon the marriage is spiraling downward. It's a vicious cycle that someone must have the courage to break!
The exciting news is that You can be the one to stop the cycle in your marriage!!!
Start by putting on your rose-colored glasses, focusing on his good points, expressing gratefulness to him, and appreciating the simple ways he demonstrates his love for you! Make sure you admire him and treat him with respect, regardless of whether or not you feel he deserves it!!
If you need help getting started, I'd suggest taking time to read the following article. This poignant post really blessed me
and reminded me of all the many practical and unglamorous ways my husband has demonstrated his love for me through the years! (Such as delivering newspapers in the middle of the night for a period of time to help make ends meet!) Love isn't always glamorous and romantic. Sometimes it is just hard work.
When you Think Your Love Story is Boring
Your Turn to Share:
How does your husband demonstrate his love for you? How do you demonstrate respect for him? Have you ever fallen into a vicious cycle caused by a lack of love and respect? How did you break out of that cycle? Please
share by leaving a comment here or over on my Facebook page, so we might all be encouraged and built up as wives!
If you were blessed or encouraged by this post, please consider sharing it with your friends on Facebook or other social media sites. Thank you!
Link up:
I'd love to have you link up your blog to mine! Please link up any past or present posts related to Christian marriage.
Don't forget to link back to my blog! Thanks!
Blogs I link up with from week to week: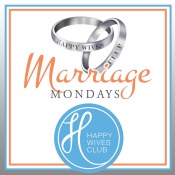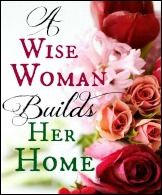 http://judithwholeheartedhome.com/wholehearted-wednesday-linkup/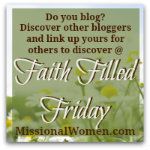 Please link up your blog post on marriage below by entering the url of your specific post. Where it says "Your Name" enter the title of your blog post, not your personal name! Thanks! :)