Welcome back to
Marriage Monday
! I hope you are enjoying my series of posts on
how to build up your marriage during a crisis
. There are many types of crises that couples might encounter as they navigate the storms of life together. Many times these trials tear marriages apart, as couples lash out at each other instead of clinging to one another and to the Lord during troubled times.
I hope you had a chance to read Candy's testimony of how her marriage survived her battle with cancer. That is only one of the severe trials she and her husband have faced. To learn more about the fiery furnace that forged her faith and tested the strength of her marriage, you will want to read her book, Who Turned Out the Lights. Please take a minute and enter to win a copy of her amazing book, which I know will be a blessing to you or someone you know who is facing a difficult situation. I am thrilled to be able to give away a copy of this book, as it has already greatly encouraged me and a dear friend who is going through a dark time!
If you have a marriage that has survived a fiery trial, such as, a
debilitating illness, the death of a parent or a child, deep depression, infidelity, loss of a job, loss of a house, financial reversals, infertility, a wayward child, etc., I would love to hear from you! Please email me at elizabeth@yestheyareallours.com with your story! I plan to feature different stories in the coming weeks!
Today, I want to share a few general principles that have enabled my marriage to withstand several fiery trials through the years.
1. Commitment to the Marriage
Fortunately, my husband and I have both been fully committed to our marriage from the very beginning. We agreed to never even discuss divorce or use it as a threat or consider it as an option. We have no fire escape plan. We are committed to going through the fire together, if need be.
2. Willingness to Give 100%
Back when we were in college together, my husband and I both took a class on Marriage and the Family, where we learned that the idea of marriage being a 50/50 Proposition is just a myth. It's amazing to me now that we learned such wisdom in a secular college class! But it's very true -- being willing to meet your partner halfway is a recipe for a broken marriage. The truth is, you have to be willing to go all the way, to give 100%. Throughout the course of a typical marriage, there will be times when you must give and give and give some more, and times when your spouse is the one going the extra mile. It usually balances out in the end.
3. Refusal to Cast Blame
When trials come our natural inclination is to look for someone or something to blame. (Think about it -- have you ever seen a President take responsibility for his own mistakes? He always blames Congress or the former administration!) Unfortunately, many people throw their spouse under the bus when a crisis arises. Even if your husband did make a financial mistake, an unwise decision, or a wrong turn, you are in this situation together, and God has allowed it for a reason, so look for a way to navigate it as a team.
4. Extending Grace
One thing that happens when we are trying to survive a crisis is that we have shorter fuses, are more easily irritated, offended, and hurt, and less likely to be patient with others. Especially when we are experiencing intense physical or emotional pain, and it takes everything we have just to endure it, we are likely to be short, snappy and "snippety" with our spouses. That is when it's crucial to extend grace to one another, always remembering that it is a glory to overlook a transgression. (Proverbs 19:11)
These are just a few of the ways we have maintained our marriage even during times of crises. What about you -- what have you done
Your Turn to Share:
How have you and your husband demonstrated your commitment to each other and to God during the rough times? How have you strengthened your marriage during the storms? I'd love to hear your story! Please
share by leaving a comment here or over on my Facebook page, so we might all be encouraged and built up as wives!
If you were blessed or encouraged by this post, please consider sharing it with your friends on Facebook or other social media sites. Thank you!
Link up:
I'd love to have you link up your blog to mine! Please link up any past or present posts related to Christian marriage.
Don't forget to link back to my blog! Thanks!
Blogs I link up with from week to week: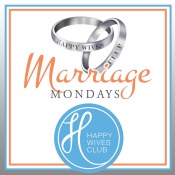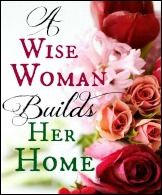 http://judithwholeheartedhome.com/wholehearted-wednesday-linkup/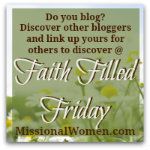 Please link up your blog post on marriage below by entering the url of your specific post. Where it says "Your Name" enter the title of your blog post, not your personal name! Thanks! :)