Welcome back to
Marriage Monday
! I hope you are enjoying my series of posts on
how to build up your marriage during a crisis
. There are many types of crises that couples might encounter, as they navigate the storms of life together. Many times these trials tear marriages apart, as couples lash out at each other instead of clinging to one another and to the Lord during troubled times. Last week's post was on persevering through the trials. Perseverence is definitely essential for enduring life's trials.
If you have a marriage that has survived a fiery trial, such as, a
debilitating illness, the death of a parent or a child, deep depression, infidelity, loss of a job, loss of a house, financial reversals, infertility, a rebellious teen, etc., I would love to hear from you! Please email me at elizabeth@yestheyareallours.com with your story! I plan to feature different stories in the coming weeks!
Today's marriage testimony is from Candy Reid, who blogs at Mom's Morning Coffee. Grab a cup of coffee and get ready to be blessed.
When my husband, Randy, and I exchanged our breathless "I do's" almost a quarter of a century ago, we had no idea what we were in for. Seeing beyond the moment was a little hard to do with all those stars twinkling in our love-struck eyes.
We made it through the early years of getting to know one another. We learned that arguments, even heated ones that involve loud voices and the slamming of doors, don't mean "the end." We discovered that personality differences can be embraced (albeit with a bit of struggle – I mean, seriously, is conversation really necessary before I've had coffee?!). Most importantly, we learned that marriage involves a whole lot of giving – like 100% from each of us at all times. And, thankfully, we learned to offer and accept grace when (not "if") either of us fell short of that 100%.
At no time was that grace more needed than when we faced various crises during our marriage. Those starry-eyed "I do's" did not prepare us for the reality of life. Who knew how quickly "in health" could become "in sickness" or how lightning fast "for better" could morph into "for worse"? And let's not even get started on the "for richer, for poorer" part 'cause I might have to tell you about the 57 creative recipes I have for turning canned tuna into a meal. (FYI: Don't try to tell your family that fried tuna patties are salmon croquettes. They will notice the difference.)
One of the most trying times our marriage faced was during my unexpected battle with a rare form of breast cancer. We were still celebrating the very recent end of an almost four year illness that had plagued one of our children when I found the dreaded lump. Add to that the unexpected death of my mother-in-law and you can understand why we were not at all prepared to head into the cancer crisis. But, really, who's ever prepared when tragedy strikes?
I would love to offer you a step-by-step guide for successfully navigating your marriage through a health crisis, but I don't have one.
I wish I did. I admire those women who are able to wisely guide us through trying times by letting us glance into their lives and articulately sharing what helped them, but I'm not that gal. I've racked my brain for something that was as easy as A-B-C and 1.2.3. to share with you and I just don't have it.
Because the memories of those months are pretty fuzzy, I actually recall less than you'd imagine. But I'll share with you what I remember as being the two main components that allowed our marriage to weather the unexpected journey called "cancer."
I remember us hanging on for dear life, literally and figuratively. I didn't have any lovey-dovey feelings to pull from when I was fighting tooth and toenail just to survive. My husband, bless his heart, was working 50 + hours a week to pay the bills and keep our insurance active as well as taking on the extra job of "Mr.Mom." We were very blessed with family and friends who brought meals, drove me to the hospital, and helped with the kids, but there still wasn't a whole lot left in our physical or emotional tanks at the end of the day. But still we hung on…to God, to each other, and to the promise of the words "this too shall pass."
And I remember hugging. A lot. There honestly wasn't much else to give. Randy held me in his arms and rocked me when my body was beyond exhausted and yet too racked with pain and nausea to allow me the comfort of sleep. In seasons before (and since) cancer, physical touch offered the promise of connection through intimacy. During the journey through cancer, touch was the tenacious tether that tied us together when everything in us and around us was striving to rip us apart.
That's it. For us there was no magic formula, no perfect plan for surviving the storm. Just giving all we could when there was barely anything to give and finding that, by God's grace, it was enough.
Candy Reid, mom to 4 and wife to the love of her life, is a gifted encourager who seeks to seize every opportunity to inspire others in their walk with God.
A firm believer that the simple things in life are the most precious, Candy adores the sound of her children's laughter, coffee and conversation with a true-blue friend, and holding hands with her hubby on the backyard swing. And chocolate. Definitely chocolate.
You can contact her by email at:
embracingthetrials@yahoo.com
or on facebook at: Who Turned Out the Lights?! She'd love to hear from you!
Your Turn to Share:
How have you and your husband demonstrated your commitment to each other and to God during the rough times? How have you strengthened your marriage during the storms? I'd love to hear your story! Please
share by leaving a comment here or over on my Facebook page, so we might all be encouraged and built up as wives!
If you were blessed or encouraged by this post, please consider sharing it with your friends on Facebook or other social media sites. Thank you!
Link up:
I'd love to have you link up your blog to mine! Please link up any past or present posts related to Christian marriage.
Don't forget to link back to my blog! Thanks!
Blogs I link up with from week to week: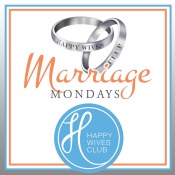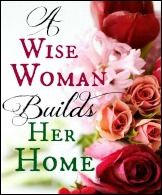 http://judithwholeheartedhome.com/wholehearted-wednesday-linkup/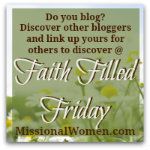 Please link up your blog post on marriage below by entering the url of your specific post. Where it says "Your Name" enter the title of your blog post, not your personal name! Thanks! :)