Welcome back to
Marriage Monday
! I hope you are enjoying my series of posts on
how to maintain your marriage during a crisis
. There are many types of crises that couples might encounter as they navigate the storms of life together. Many times these trials tear marriages apart, as couples lash out at each other instead of clinging to one another and to the Lord during troubled times.
Last week's guest post by
Kathie Morrissey from
The Character Corner
seemed to strike a chord with many readers who have also walked (or are walking) through uncertain times of unemployment and financial strain.
Today, I am blessed to have another great guest post, this one by my friend, Phyllis, who enjoys writing and Proclaiming God's Faithfulness.
Phyllis and Dan on their wedding day 29 years ago
On that Sunday morning sixteen-month-old Eric had a fever of 103 F and couldn't be consoled. Since he was still
running a temperature after being on antibiotics for several weeks for an ear infection, our pediatrician
told us to take him to Children's Hospital. He was hospitalized and the next morning diagnosed with
leukemia. The first thing our oncologist said to us was, "Most marriages don't survive having a child with
cancer."
Eric, the day before he was diagnosed with leukemia
We had come in with an ear infection and less than 24 hours later we were facing three and a half years
of chemotherapy and the possibility of losing our youngest child. We needed a plan—a survival plan, if
we didn't want to become just another statistic.
We had already been through two other situations where we were told that a lot of marriages didn't
survive—medical school, and residency. Now Dan had his first job, large student loan payments, and we
had just purchased our first home—a 100-year-old Victorian that needed total renovation. We had torn
it apart the day before Eric went to the hospital. We had planned to have some of it livable before we
moved in just a month.
On Saturday, as we excitedly went from room to room in our new home, making plans and visiting
with friends, Dan had a song in his mind that just wouldn't go away. He said he found himself humming
it and mulling over the words. At that point he said it seemed to mean that many of our hopes and
dreams were in the process of coming true. Now, he thought it was an anchor for us. The song was "He
Who Began a Good Work in You" by Steve Green. It is based on Philippians 1:6 —
"Being confident of this very thing that he which hath begun a good work in you will perform it until the
day of Jesus Christ."
The words are:
He who began a good work in you
He who began a good work in you
Will be faithful to complete it
He'll be faithful to complete it
He who started a work
Will be faithful to complete it in you
If the struggle you're facing
Is slowly replacing your hope
With despair
Or the process is long
And you're losing your song
In the night
You can be sure that the Lord
Has His hand on you
Safe and secure
He will never abandon you
You are His treasure
And He finds His pleasure in you
He who began a good work in you
He who began a good work in you
Will be faithful to complete it
He'll be faithful to complete it
He who started the work
Will be faithful to complete it in you
These words reminded us both of verses that we had leaned on for years, verses about Shadrach,
Meshach, and Abednego—I'm sure most of you are familiar with that Bible story.
"If that is the case, our God whom we serve is able to deliver us from the burning fiery furnace, and He
will deliver us from your hand, O king. But if not, let it be known to you, O king, that we do not serve your
gods, nor will we worship the gold image which you have set up." -
Daniel 3:17-18.
We didn't know what tomorrow held for us—or for Eric. But we did know who held our future in His
hands and we knew we could trust Him with it. So we did the only thing we could—we committed our
lives and the lives of our children to the Lord once again, and set our faces to follow Him.
Those years were never easy. For some time we ended up in survival mode, doing what needed to be
done but not having the time or energy for much else. We finally got some marriage counseling from
our pastor and implemented several things that helped tremendously.
Weekly dates – We rarely actually went anywhere, but after we put the children down we would spend
some time with each other and try to catch up.
Handling fighting and disagreements – I found myself hitting Dan with all my problems as soon as he
came in the door, and often some of his too. Our pastor suggested I keep a list and just discuss them
during our date night. Dan agreed to listen.
This did three things:
First, it gave us 6 days a week without fighting.
Second, I often found that subjects I was really upset about had either worked themselves out or they
were not as important to me as they seemed before.
Third, if I still needed to discuss something on my list I was much calmer and could deal with it more
easily.
Couch time – As soon as possible after Dan came home he and I would sit together on the sofa for about
five minutes and reconnect. Sometimes we talked, sometimes we just snuggled. If the children tried to
join in, Dan told them that this was our time and they needed to play nicely and not interrupt.
In the midst of struggles, children need to know that their parents' relationship is secure. With all the
upheaval in our lives, they needed to see us model that our relationship was important and secure. Of
course, we had to kiss once in a while so they could go "Ick!", but that was part of the fun!
These are simple but solid ideas, easily implemented—sometimes difficult to be consistent with,
but very worthwhile in a marriage. You can even use them when you aren't in the midst of trying
circumstances.
I suppose you are wondering what happened to our son—right? I feel like saying, "And they all lived
happily ever after."
By God's grace, we celebrated our 29th anniversary this summer. Eric is 22 years old now. He is healthy
and well rounded, enjoys talking about almost everything, loves all sports, but also enjoys shopping,
especially in little gift shops. I keep saying he will make someone a great husband someday.
You will find more articles about our journey through leukemia here.
Phyllis is an ordinary woman serving an extraordinary God. She has been the joyful wife of her best friend Daniel for 28 years and became a stay-at-home mom 25 years ago after retiring from a management position. She homeschooled their three children, Emily (26), Rebekah (24), and Eric (22), for the past 20+ years and is now working on "Home College". For five years she has had a column on mother's and daughters in TEACH magazine, now Eternal Encouragement. She has published several books, including her favorite, Purposeful Planning. Visit her on her website at Phyllis-Sather.com
If you have a marriage that has survived a fiery trial, such as, a
debilitating illness, the death of a parent or a child, deep depression, infidelity, loss of a job, loss of a house, financial reversals, infertility, a wayward child, etc., I would love to hear from you! Please email me at elizabeth@yestheyareallours.com with your story! I plan to feature different stories in the coming weeks!
Your Turn to Share:
I've heard from many readers who are being blessed by this series and who have a story of how their marriage survived a time of great testing. Do you have such a story? I encourage you to share from your heart by leaving a comment
here on my blog or over on my Facebook page, so we might all be encouraged! You may also email me at elizabeth@yestheyareallours.com to share your testimony/potential guest post.
If you were blessed or encouraged by this post, please consider sharing it with your friends on Facebook or other social media sites. Thank you!
Link up:
I'd love to have you link up your blog to mine! Please link up any past or present posts related to Christian marriage.
Don't forget to link back to my blog! Thanks!
Blogs I link up with from week to week: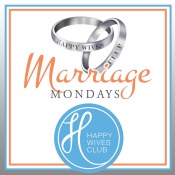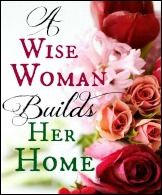 http://judithwholeheartedhome.com/wholehearted-wednesday-linkup/
Please link up your blog post on marriage below by entering the url of your specific post. Where it says "Your Name" enter the title of your blog post, not your personal name! Thanks! :)