Welcome back to
Marriage Monday
! I hope you are enjoying my series of posts on
how to maintain your marriage during a crisis
. There are many types of crises that couples might encounter as they navigate the storms of life together. Many times these trials tear marriages apart, as couples lash out at each other instead of clinging to one another and to the Lord during troubled times.
Many were blessed by last week's guest post from Amy of Raising Arrows on Surviving the Loss of a Child, which has to be one of the most horrific, heart-wrenching trials for any couple to face. Today, I am fortunate to have another great guest post, this one by Kathie Morrissey from The Character Corner. Kathie shares how her marriage survived a difficult time of unemployment.
One of the hardest times in our 35 years of marriage, was the time that my husband was unemployed for a few months. We had only been married for a little over three years, and we had a little daughter, who was 11 months old.
My husband had a good paying driving job, delivering medical supplies. He drove out of the state, and was gone overnight a couple times a week. He had to log his driving time, and was only allowed to drive so many hours a day. After being at this job for awhile, his boss sometimes would ask him to take a longer run, and drive longer than he was supposed to. This meant my husband had to drive illegally, and lie in the log book so that it looked like he was only driving the allowed number of hours each day. My husband didn't feel right about this, and told his boss that he couldn't work illegally any more, and would only take short runs. His boss responded by saying that he couldn't use him any longer.
As a fairly new mom, this was very hard for me! However, my husband and I had discussed it, and we decided that it was the right thing to do. God knew he was quitting the job out of a desire to please the Lord, and to maintain his integrity and testimony. We prayed together about it, and told the Lord that we were going to trust Him to supply a job soon, and in the meantime to supply our needs.
What began as a fearful journey, turned into a blessing! God provided for us in amazing ways, and our faith grew a lot during this time. We learned to depend on God, and were so excited to see Him work and provide. Yes, we had to go without things that we were used to having, and we had to really pinch pennies. However, every time we ran out of food, or needed money for a bill, God came through.
One of the hardest times during this unemployment season, was when my Grandma died. We didn't have money for gas to go to her funeral. My heart was heavy, and sad. My husband held me as I cried. Then he shared with me how God had been teaching him that we shouldn't just resign ourselves to God's will, but should be grateful for the hard times. We prayed together and chose to thank God for this trial that He was allowing us to face. This drew us closer together as a couple, as we together chose to respond to this crisis in the right way. (The exciting thing is that the next day someone gave us an envelope with money in it. The amount they gave us was just enough to cover the cost of gas for the trip, so we were able to go to my Grandma's funeral.)
Looking back, I think there were some things that held us together during this crisis time.
Praying together
Praying together just brings a unity and closeness in any difficulty you are facing as a couple. It helps you both draw closer to God, and keep your eyes on Him, rather than on the crisis.
My respect for his integrity and support of his decision
When he first mentioned to me that he didn't feel he could keep driving illegally, and that he needed to talk to his boss about it, I have to admit that my inward response was one of fear. I worried that he would lose his job, and that we wouldn't be able to pay the bills, have money for baby food, diapers, etc. However, I respected him so much for being willing to risk that, and I let him know I would stand behind him, regardless of what might happen. I knew that I was blessed to have a husband who was willing to trust God and obey His promptings to do what he needed to do.
His encouragement to me to trust God
Whenever I would get worried, or discouraged, He would remind me that God was faithful, and we could trust Him. Going to God as our source of strength during this crisis was key to my attitude being right. It would have been very easy for me to turn on my husband for "losing his job", and get resentful. I could have made him feel really bad for the things he was making me do without, and made comments about him needing to find a job right away, etc. Whenever I felt the wrong thoughts coming, I recognized that as a spiritual attack, and asked God to renew my mind and thoughts. In choosing to go to God, it enabled me to not only stand by my husband and support him during this time, but also to grow closer in our relationship, as together we chose to trust God.
"I have not seen the righteous forsaken, nor his seed begging bread."
~ Psalm 37:25
Crisis times in a marriage can either make or break the relationship. It all depends on the CHOICE you make. Ask God to help you determine to respond right, be supportive of each other, remember that God is in control, and take those difficulties to God in prayer together.
Kathie Morrissey, the mother of 8 children, is a committed homeschooling mom of 28 years. Kathie is the founder of the Character Corner/Courtship Connection, as well as a popular speaker at homeschool conventions and support groups, family seminars, and mother/daughter banquets. She loves to write about parenting, homeschooling, and life in general at her Character Corner blog. Her heart's desire is to help and encourage parents in raising Godly children with strong Christian character. Her seven oldest have graduated from their homeschool, and she continues to teach her youngest son.
If you have a marriage that has survived a fiery trial, such as, a
debilitating illness, the death of a parent or a child, deep depression, infidelity, loss of a job, loss of a house, financial reversals, infertility, a wayward child, etc., I would love to hear from you! Please email me at elizabeth@yestheyareallours.com with your story! I plan to feature different stories in the coming weeks!
Your Turn to Share:
I've heard from many readers who are being blessed by this series and/or who have a story of how their marriage survived great trials and sorrows. Do you have such a story? I encourage you to share from your heart by leaving a comment
here on my blog or over on my Facebook page, so we might all be encouraged! You may also email me at elizabeth@yestheyareallours.com to share your testimony/potential guest post.
If you were blessed or encouraged by this post, please consider sharing it with your friends on Facebook or other social media sites. Thank you!
Link up:
I'd love to have you link up your blog to mine! Please link up any past or present posts related to Christian marriage.
Don't forget to link back to my blog! Thanks!
Blogs I link up with from week to week: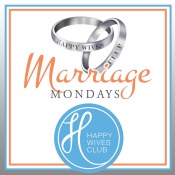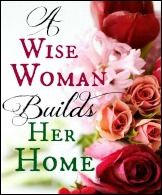 http://judithwholeheartedhome.com/wholehearted-wednesday-linkup/
Please link up your blog post on marriage below by entering the url of your specific post. Where it says "Your Name" enter the title of your blog post, not your personal name! Thanks! :)