Welcome back to
Marriage Monday
! I hope you are enjoying my series of posts on
how to maintain your marriage during a crisis
. There are many types of crises that couples might encounter as they navigate the storms of life together. Many times these trials tear marriages apart, as couples lash out at each other instead of clinging to one another and to the Lord during troubled times. My hope is that this series will encourage you to hold fast to the Lord and to your husband during the good times and the bad.
Have you read all of the other posts in this series? Here they are, in case you've missed one. (Just click on the title to read that post.)
How to Build up Your Marriage During a Crisis
Persevering through the Trials (Reader Testimony)
How Your Marriage Can Survive a Health Crisis (Reader Testimony)
Responding to Trials with Grace
Communicating during a Crisis
Staying Close Physically during a Crisis
Today I want to share this testimony from my friend Angela, who has been walking down the difficult path of unemployment with her husband:
It has been 5 ½ months since my husband lost his job. We did not think it would take this long for him to find another full-time job; however, we are thankful for the part-time retail job he started 2 months ago. During this time, we could have easily become angry and blamed the economy, the smaller area we live in, the past employer and others for the situation we are in. But, that would not help anything and is not the way of our Lord. Instead, we have decided to accept the situation we are in and trust our all-knowing, sustaining and loving God - Jehovah Jirah – God the provider.
We chose to praise God through this trail. We chose to trust in Him completely for all of our needs, including the financial ones. We know as Christians that we are promised trials during our time on earth, but that through Him, we can overcome (John 16:33). We will press in closer to God and listen to what he is trying to teach us through this trial and where he is encouraging us to grow in our Christian walk. God uses difficult situations in our lives for many reasons: to get our attention, to get us back in His will, to draw us near to him, to help us grow – with a little push sometimes. We know that it is important for us to keep our focus on God and listen in the quiet hours for his small voice guiding our hearts according to his perfect will.
Even with our eyes set on God, it has been difficult to go without any income for 3 ½ months and then for 2 months on a much smaller income unable to meet all of our financial needs. I admit, there have been many days when we have not known where our next meal would come from, if the lights and water would stay on, if we would have a car to drive and a roof over our heads. God has reminded me constantly of Matthew 6:26 - "Look at the birds of the air, for they neither sow nor reap nor gather into barns; yet your heavenly Father feeds them. Are you not of more value than they?". Oh how that verse has brought so much comfort to me lately! I have held onto that promise, as we are called through our belief in him to take hold of his beautiful promises. Wow! How God has shown Himself to us through providing for us. Just when we thought the lights would go out or we were struggling to come up with another meal, He has always met our needs. I have started to see Him as a "23rd hour" God. Just when we can not see a way through, He shows up in an awesome way!
Now that you have a picture of what we've been going through, let me share with you how it has affected our marriage. You may not realize how much of a husband's identity is tied to being able to provide for his family, until it is all lost in the blink of an eye. As taught to us in 1 Corinthians 11:3 - "..the head of every man is Christ, the head of woman is man, and the head of Christ is God." So, when the head of a family suffers a loss, it effects everyone in the household.
I have painfully watched my husband go through an array of emotions. I have heard that there are stages you go through during a loss. I have seen my husband experience quite a few of these. There have been many times I have felt helpless, wanting to take his pain away, but, I had to leave it to the Lord. I know and trust that he is in God's hands. I know that God is working in the midst of our situation. I have to make sure not to get in God's way, but, to support my husband as instructed in Ephesians 5:22-24. I know that prayer is the best thing I can do for him right now.
There have been many blessings in this trial. We have been able to spend more time together than normal, because of the large amount of time he would usually be away at work. When he became somewhat depressed, we started taking several walks together during the day and evening. During these walks, I have resisted the urge to talk, like we women tend to like to do. Instead, God has taught me just to be there beside my husband and remind him how much I love him, job or not. I did not marry him for what kind of job he had or how much money he made. I am reminded of the many qualities and characteristics that caused me to fall in love with him in the first place. As we take these walks, my husband has slowly begun to talk. and I listen and pray with him. We realize that we are united in this struggle and know God is in the midst of it and will carry us through it.
Our prayer life together has been strengthened, and w
e are learning that we can trust and lean on each other in the tough times. We also have the assurance
that we can endure other rocky roads together in the future.
I think of Adam and Eve and how God said "It is not good that man should be alone: I will make him a helper comparable to him." (Genesis 2:18).
God has joined husband and wife into one flesh, because they need each other to endure life's trials.
These trials make our marriage stronger and draw our marriage into the center of God's will.
For that, I am thankful because we are walking in it together under God's loving wings.
We will make it and you will too as long as you follow God's ways and lean on him always, especially during your difficult times.
Angela shares that God has been waking her up in the middle of the night with words that must be captured on paper. As her heart overflows, she is faithfully recording all that God is teaching her. She is not sure if the words which she spills in the moonlight will find their way into a book or a blog someday, or if they will stay safely tucked away in a quiet journal. But wherever He leads, she will follow. I appreciate her willingness to share some of her story with us today.
Your Turn to Share:
I'd love to hear your testimony of how God has worked in your life, making your marriage stronger in spite of difficult circumstances. Please leave a comment!
I've been receiving emails from many readers who are being blessed by this series and who have a story of how their marriage survived a time of great testing. Do you have such a story? I encourage you to share from your heart by leaving a comment
here on my blog or over on my Facebook page, so we might all be encouraged! You may also email me at elizabeth@yestheyareallours.com to share your testimony/potential guest post.
If you were blessed or encouraged by this post, please consider sharing it with your friends on Facebook or other social media sites. Thank you!
Link up:

I'd love to have you link up your blog to mine! Please link up any past or present posts related to Christian marriage. Don't forget to link back to my blog! Thanks!
Blogs I link up with from week to week: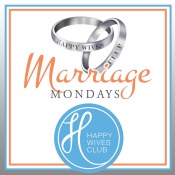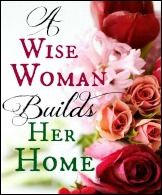 http://judithwholeheartedhome.com/wholehearted-wednesday-linkup/
Please link up your blog post on marriage below by entering the url of your specific post. Where it says "Your Name" enter the title of your blog post, not your personal name! Thanks! :)