Welcome back to
Marriage Monday
! I hope you are enjoying my series of posts on
how to maintain your marriage during a crisis
. There are many types of crises that couples might encounter as they navigate the storms of life together. Many times these trials tear marriages apart, as couples lash out at each other instead of clinging to one another and to the Lord during troubled times. My hope is that this series will encourage you to hold fast to the Lord and to your husband during the good times and the bad.
One problem that couples must overcome during a crisis (or anytime) is a lack of communication or conflicting communication styles. To read last week's post on communicating during a crisis, click HERE.
Have you read all of the other posts in this series? Here they are, in case you've missed one:
Responding to Trials with Grace
How a Wife's Unwavering Faith Strengthened her Marriage During a Crisis (Reader Testimony)
How Your Marriage Can Survive Childhood Leukemia (Reader Testimony)
How Your Marriage Can Survive a Season of Unemployment (Reader Testimony)
How Your Marriage Can Survive the Loss of a Child (Testimony of Amy Roberts)
How Your Marriage Can Survive the Fire
How Your Marriage Can Survive a Health Crisis (Reader Testimony)
Persevering through the Trials (Reader Testimony)
How to Build up Your Marriage During a Crisis
Today I want to talk about staying close physically
during a crisis. Unless the crisis is of a physical nature that prevents a couple from coming together, it is important for a man and wife to maintain their intimacy even during a deep, dark vall
ey.
What if you "don't feel like it?" Do it anyway! ;)
Why? Because you will prevent a host of additional problems by maintaining this part of your relationship. 1 Corinthians 7:3-5 instructs:



Let the husband render to his wife the affection due her, and likewise also the wife to her husband.

The wife does not have authority over her own body, but the husband

does.

And likewise the husband does not have authority over his own body, but the wife

does.

Do not deprive one another except with consent for a time, that you may give yourselves to fasting and prayer; and come together again so that Satan does not tempt you because of your lack of self-control.
The enemy is looking for any opening he can find to get his foot in the door so he can enter into our homes and destroy our marriages and our families. Maintaining our intimate times with our husbands is one way we can help protect our marriages, as stone by stone we build a wall of protection against temptation from without and cement it together from within. How strong is the wall around your marriage?
"I am my beloved and my beloved is mine." ~ Song of Solomon 6:3
Your Turn to Share:
I'd love to hear your testimonies of how maintaining intimacy even during very difficult times helped hold your marriage relationship together.
I've been receiving emails from many readers who are being blessed by this series and who have a story of how their marriage survived a time of great testing. Do you have such a story? I encourage you to share from your heart by leaving a comment
here on my blog or over on my Facebook page, so we might all be encouraged! You may also email me at elizabeth@yestheyareallours.com to share your testimony/potential guest post.
If you were blessed or encouraged by this post, please consider sharing it with your friends on Facebook or other social media sites. Thank you!
Link up:

I'd love to have you link up your blog to mine! Please link up any past or present posts related to Christian marriage. Don't forget to link back to my blog! Thanks!
Blogs I link up with from week to week: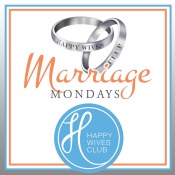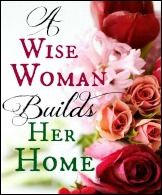 http://judithwholeheartedhome.com/wholehearted-wednesday-linkup/
Please link up your blog post on marriage below by entering the url of your specific post. Where it says "Your Name" enter the title of your blog post, not your personal name! Thanks! :)