Welcome back to
Marriage Monday
! I'm so glad you've joined me as we focus on strengthening and promoting godly marriages, both in our land and in our own backyards!
Because
my word for this year is
Abide
,
last week, I took a look at how
abiding
affects marriage.
As I've been reading and memorizing John 15 and pondering the concept of Abiding, I'm discovering new insights. So, I decided to share a few more thoughts on abiding today, as I consider the abiding wife.
If it has been awhile since you've read John 15, may I suggest you start with that? Click here to read the analogy of the vine in John 15.
The abiding wife is the woman who takes her place on the vine and stays close to Jesus through turning away from sin, setting aside worldly distractions that sidetrack her and steal her time and energy, and choosing instead to stay in God's Word and seek Him through daily prayer and fellowship, allowing Him to meet her deepest needs.
What are the distinguishing characteristics of the abiding wife??
1. The Abiding Wife Bears Fruit.
Jesus said in John 15:4, "As the branch cannot bear fruit of itself, unless it abides in the vine, neither can you, unless you abide in Me." Every gardener knows that a
branch cannot bear fruit if it is cut off from the life of the vine.
True fruit is borne not by trying harder, but by abiding more. Christians who try to bear fruit apart from an abiding relationship with Jesus Christ are only tying on artificial fruit. We may be able to fool our friends and pewmates, but those who know us best -- our husbands and children -- will see that our fruit is fake.
Real fruit is, first of all, Christlike character. That is what Paul described in Galatians 5:22-23, "But the fruit of the Spirit is love, joy, peace, patience, kindness, goodness, faithfulness, gentleness, self-control; against such things there is no law."
Christlike character is not produced by self-effort. It grows naturally out of a relationship with Christ. Those qualities become part of our lives as we abide in Christ by staying close to Him and letting His Word dwell in us.
What marriage wouldn't benefit from more love, joy, peace, patience, kindness, goodness, faithfulness, gentleness, and self-control??
The abiding wife will be loving, joyful, peaceful, patient, kind, good, faithful, gentle, self-controlled and pure, and abounding in good works!
2. The Abiding Wife Has Her Prayers Answered.
Jesus said in John 15:7, "If you abide in Me, and My words abide in you, ask whatever you wish, and it will be done for you." What an amazing promise!
Immediately, we tend to doubt this verse as we remember some unanswered prayer, but we must meet the conditions to claim the promise! We must be abiding in Jesus, and His Word must be abiding in us! When we are
abiding in Christ and controlled by His Spirit and our minds are saturated with His Word, our desires begin to line up with His. (See Psalm 37:4.) When we grow to the point that we want what God wants, we can be confident that He will answer our prayers.
Since many of a wife's prayers are focused on the needs of her husband and children, what a blessing it will be to any man (saved or unsaved) to have an abiding, praying wife!
3. The Abiding Wife Overflows with Joy.
One of the primary desires of every woman is happiness. Many women wrongly expect their husbands to make them happy. What we should really be seeking is Joy. True Joy is found only in Jesus, and is an outgrowth of abiding in the true Vine. Jesus said in John 15:11, "These things I have spoken to you so that My joy may be in you, and that your joy may be made full."
Many women I encounter are bitter, discontent, constant complainers, and anything but joyful. The Christian life is not about deprivation and drudgery! God has designed it to be Abundant and Joyful! It is when we violate God's design that we lose our joy. If we abide in Him, He will give us joy. Jesus' joy flows through those who abide in Him. This joy remains inspite of difficult circumstances, persecution, or the disappointments of life.
When a wife is filled with the joy of the Lord, her joy will overflow into her household, and positively impact her husband and children.
Your Turn to Share:
Are you an abiding wife? How has learning to abide in Christ made you a better wife? I'd love to hear how God has drawn you closer to Himself and to your husband as a result! Please leave a comment here on my blog or over on my
Facebook page, so we might all be encouraged! You may also email me at elizabeth@yestheyareallours.com if you'd like to share a private testimony.
If you were blessed or encouraged by this post, please consider sharing it with your friends on Facebook or other social media sites. Thank you!
Link up:

I'd love to have you link up your blog to mine! Please link up any past or present posts related to Christian marriage. Don't forget to link back to my blog! Thanks!
Blogs I link up with from week to week: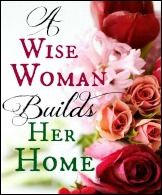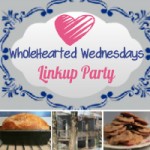 Please link up your blog post on marriage below by entering the url of your specific post. Where it says "Your Name" enter the title of your blog post, not your personal name! Thanks! :)