Welcome back to
Marriage Monday
! Thank you for joining me here again after my holiday break. I needed that time off to regroup and focus on my family during the busy holiday season!
As I shared with you last week, I've chosen a word to focus on for 2014 and my word for this year is Abide. While the essence of abiding is learning to live daily in Christ's Presence, that practice will affect every area of my life. Today I want to look at how abiding will affect my marriage.
1. Abiding in the Word
Saturating my life in the Word of God gives me God's Perspective on marriage, since marriage was created by God to fulfill His purposes! It also equips me to fight off Satan's attacks, as Satan is always looking for ways to destroy marriages and break apart homes. Furthermore, God's Word shines light on my own failures and shortcomings, showing me where I need to change and become more like Him.
2. Abiding in Prayer
As I spend time in prayer for my husband, asking God to bless him and strengthen him, God will increase my love for my husband, strengthen my commitment to our marriage, and work in my heart and life to help me be the kind of wife he needs.
3. Living in His Presence
As I seek to be aware of God's presence throughout the day and seek to stay in fellowship with Him, I will immediately repent of any sinful words or attitudes and maintain a right relationship with my husband.
Obviously, my relationship with my husband and my Lord are closely related. As I grow closer to God and become more Christ-like in my character, I will become less selfish and more loving and serving, and my marriage will benefit!
Your Turn to Share:
Do you have a testimony of how your marriage was strengthened as you grew closer to God and became more Christ-like? I'd love to hear how God has drawn you closer to Himself and to your husband as a result! Please leave a comment here on my blog or over on my
Facebook page, so we might all be encouraged! You may also email me at elizabeth@yestheyareallours.com if you'd like to share a private testimony.
If you were blessed or encouraged by this post, please consider sharing it with your friends on Facebook or other social media sites. Thank you!
Link up:

I'd love to have you link up your blog to mine! Please link up any past or present posts related to Christian marriage. Don't forget to link back to my blog! Thanks!
Blogs I link up with from week to week: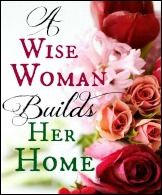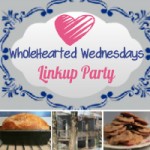 Please link up your blog post on marriage below by entering the url of your specific post. Where it says "Your Name" enter the title of your blog post, not your personal name! Thanks! :)