Welcome back to
Marriage Monday
! I'm so glad you've joined me as we focus on strengthening and promoting godly marriages, both in our nation and in our own backyards!
After starting off the year sharing some thoughts on being an Abiding Wife, I've been exploring the various characteristics of a godly wife. Last week I discussed the powerful impact we have on our husbands when we focus on becoming an Admiring Wife. I hope you took time to read that post, because it's so crucial to the success of your marriage!
Today I want to talk about the importance of being a Supportive Wife.
I'm here in Anaheim, California for the first annual Lilla Rose convention! It has been such a blessing!! However, my body is still on east coast time, and I can't seem to sleep, eat (or blog) at the right times, so this post is going to be rather late coming to you!
One of the greatest blessings has been to meet the founder and owner of Lilla Rose, John Dorsey, and his amazing wife, Missy, and their very talented daughters, Justine (Rose) and Kerris (Lilla). They are such sweet, down-to-earth people! I've been so blessed by John's devotion to his family, his generosity and his humility! He shared openly about his various business failures, the years he spent not answering the phones because there were creditors on the other end, the times of feeling hopeless and fearful for the future, etc.
Privately, his sweet wife, Missy, shared with me and a couple other consultants how even during their darkest days, when trials, tribulations, financial hardship and depression ruled the day, she never considered divorce. She stood by her husband and believed in him. She supported him when he was down and they struggled to pay rent or keep food on the table. She learned to live very frugally, and to do things for herself that other women paid people to do.
Eventually, she had had enough -- she sent John to the garage with instructions to
"pull out your old beads and wire, make something and go sell it... NOW or else!" LOL! That ended up being the turning point for the Dorsey family! John made up a bunch of flexi clips with the supplies he had on hand, went to a weekend market, and sold out his inventory and came home with $1000 cash in hand and new hope! He learned then that he did indeed have a fantastic product, but that it had to be demonstrated for ladies to appreciate it and want to purchase it! This lightbulb moment eventually led to the birth of Lilla Rose, as a direct sales company in late 2008.
I loved John's acknowledgement that, "
Without the willingness of my wife to allow me to follow this path, none of this would be here today."
Here is a picture of John and Missy Dorsey, with one of the top-selling Lilla Rose consultants.
I share this account of the founding of Lilla Rose with you because it illustrates to me the importance of being a supportive wife, one who embraces her husband's dreams and helps them become a reality. Many husbands have dreams; some die with those dreams unfulfilled. Many die daily to their dreams because of wives who discourage their dreams and remind them regularly of their failures. Other men are blessed beyond measure to have wives who believe in them, sacrifice for them, and are willing to help them accomplish their dreams! (Often a husband with a dream needs a practical wife to balance him out and help him actually put steps in place to achieve his dreams.)
This is so poignantly illustrated in one of my all-time favorite movies, The Glenn Miller Story, starring Jimmy Stewart and June Allyson. I love this movie because I love big band music, and because I love the way June Allyson portrays the ideal wife -- she didn't know a thing about big band music, yet she adopted her husband's dream, and scrimped and saved and encouraged and supported until his dream became a reality!
I also love the poignant story of an unusually supportive wife, which I read in the book, The Resolution for Women. You might want to grab a kleenex before reading that unforgettable story HERE.
How about you? Do you show your husband that you believe in him and support him during good times and bad? Do you throw water on his dreams or do you adopt them as your own and help to make them a reality??
Your Turn to Share:
I'd love to hear stories of how you've learned to support your husband in good times and bad and how you've learned to encourage and help him accomplish his dreams! Please leave a comment here on my blog or over on my
Facebook page, so we might all be encouraged! You may also email me at elizabeth@yestheyareallours.com if you wish to share a private testimony.
If you were blessed or encouraged by this post, please consider sharing it with your friends on Facebook or other social media sites. Thank you!
Link up:

I'd love to have you link up your blog to mine! Please link up any past or present posts related to Christian marriage. Don't forget to link back to my blog! Thanks!
Blogs I link up with from week to week: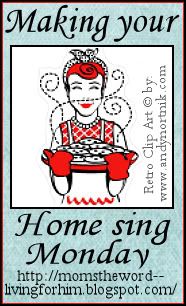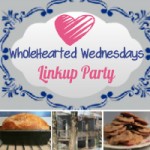 Disclaimer: This post contains an affiliate link.


Please link up your blog post on marriage below by entering the url of your specific post. Where it says "Your Name" enter the title of your blog post, not your personal name! Thanks! :)