Welcome back to
Marriage Monday
! I'm so glad you've joined me as we focus on strengthening and promoting godly marriages, both in our nation and in our own backyards!
In recent weeks, I've been exploring the various characteristics of a godly wife. If you missed it, last Monday I shared some thoughts on b
eing a Supportive Wife.
I arrived home about 8 pm last night, much to the delight of my family! After being on Pacific time for 10 days and returning to East coast time, my body is a little confused about when to sleep, when to wake up and when to eat!!
I was hoping to work on a draft for my Marriage Monday post yesterday on the plane, but instead, I spent most of the flight talking to an intriguing woman who sat beside me on the flight from Los Angeles to Atlanta. (I plan to share more about that later in the week!) Lastnight was spent connecting with my children and hearing about my oldest son's mission trip to Haiti, and this morning, I slept in and enjoyed a leisurely breakfast with my family. So, unfortunately, I don't have any inspiring thoughts to share with you this morning for Marriage Monday. How about you share with me instead? Please leave me a comment and share how you've built up your marriage this past week, and as always, you are welcomed to link up any marriage related posts. I'll be back next week with my godly wife series!
Your Turn to Share:
I'd love to hear how you've encouraged, admired, supported, or blessed your husband this week! Please leave a comment here on my blog or over on my
Facebook page, so we might all be encouraged! You may also email me at elizabeth@yestheyareallours.com if you wish to share a private testimony.
If you were blessed or encouraged by this post, please consider sharing it with your friends on Facebook or other social media sites. Thank you!
Link up:

I'd love to have you link up your blog to mine! Please link up any past or present posts related to Christian marriage. Don't forget to link back to my blog! Thanks!
Blogs I link up with from week to week: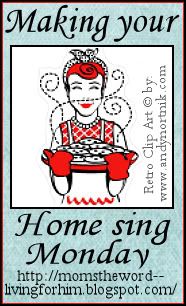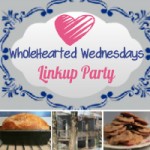 Please link up your blog post on marriage below by entering the url of your specific post. Where it says "Your Name" enter the title of your blog post, not your personal name! Thanks! :)