Welcome back to
Marriage Monday
! I'm so glad you've joined me as we focus on strengthening and promoting godly marriages, both in our nation and in our own backyards!
Since the beginning of the year we've been looking at various characteristics of the godly wife. Last week we focused on the joyful wife, and today I want to talk about the content wife.
The content wife is sister to the joyful wife. You will not see one without the other.
But how can we be content? Is it even possible when we live in a time when as soon as we've finally bought the awesome gadget we've been coveting it is already yesterday's model, made out-of-date by a cooler, more amazing device??
Contentment is not something we are born with, like blue eyes and blonde hair. Nor is it a talent that we are blessed with, like musical ability. It is not even a spiritual gift that we are given at the time of salvation. It is an acquired skill that can be learned through practice.
In Philippians 4:11-13, Paul says:
Not that I am implying that I was in any personal want, for I have learned how to be content (satisfied to the point where I am not disturbed or disquieted) in whatever state I am.

I know how to be abased and live humbly in straitened circumstances, and I know also how to enjoy plenty and live in abundance. I have learned in any and all circumstances the secret of facing every situation, whether well-fed or going hungry, having a sufficiency and enough to spare or going without and being in want.

I have strength for all things in Christ Who empowers me [I am ready for anything and equal to anything through Him Who infuses inner strength into me; I am

self-sufficient in Christ's sufficiency]. (Amplified version)
Because contentment is a learned skill, we can all learn to be content wives! Our foundation is Christ -- empowering us and enabling us to choose truth over our emotions. The truth is that God is working everything together in our lives according to His perfect plan and that He has provided everything we need for our present and future happiness!
Once we have that foundation in place, we can build a life of contentment by not comparing, not competing, and not complaining -- these are the secret weapons for becoming a content wife!
First of all, we must learn to stop comparing.
Comparison is definitely a killer of contentment! To be a truly content wife, we must refuse to compare our husbands to our friend's husbands, our houses to others' houses, and our lifestyles to the lifestyle of others. Comparison always leads to discontentment!
God has placed each of us right where He wants us, where our obedient lives can be a witness for Him and bring Him glory, and where we can share His love with those that we rub shoulders with every day.
He also brings trials and needs into our lives to build our character and increase our faith. He wants us to cry out to Him and then He delights to answer our prayers, building our love and our faith in Him! However, we must refrain from comparing even our trials with those of other believers, or we may grow discouraged. God knows exactly how hot to turn up the fire for each of us, so that He can use our difficulties to refine us and make us more like Himself. He also has a plan to use our life stories to demonstrate His love, grace, and redemption to the world around us.
Secondly, we must quit competing with our husbands.
God designed the marriage relationship to be complimentary, with the woman being the perfect counterpart to the man. God could have created a unisex world with men and women being interchangeable, but he did not. His perfect design is one man with one woman for life (unless separated by death). He created woman to be the perfect helper and companion for the man and to be the mother of life. Contentment comes when we wholeheartedly accept and embrace our roles as women!
When we compete with our husbands to be the leaders and providers, it creates conflict. We need to learn to be content with our husband's leadership and provision. When we learn to focus our energies on complimenting and completing our husbands, we discover peace, contentment, and a thriving marriage and home life!
Finally, we must stop complaining.
We live in a world of complainers! Everywhere we go people are complaining about the weather, the wait, taxes, the government. I know, because I take part in these conversations, too! But we will never find contentment as long as we are complaining!
The opposite of complaining is thanksgiving! The only anecdote to complaining and murmuring is learning to give thanks in all things!
"In everything give thanks, for this is the will of God in Christ Jesus for you." (
1 Thessalonians 5:18
)
We must discipline ourselves to stop complaining and start giving thanks for everything, teaching our hearts to be content with the life God has given us!
"A quiet heart is content with what God gives.

It is enough. All is grace." ~ Elisabeth Elliot
Who wants to join me in a Contentment Challenge? We will purpose to do less comparing, competing, and complaining and to do more trusting, thanking, and rejoicing! Who's with me?
Your Turn to Share:
Are you a content wife? Have you learned to stop comparing, competing and complaining? I'd love to have you share ways that you've learned to be a content, thankful and joyful wife! Please leave a comment here on my blog or over on my
Facebook page, so we might all be encouraged! You may also email me at elizabeth@yestheyareallours.com if you wish to share a private testimony.
If you were blessed or encouraged by this post, please consider sharing it with your friends on Facebook or other social media sites. Thank you!
Link up:

I'd love to have you link up your blog to mine! Please link up any past or present posts related to Christian marriage. Don't forget to link back to my blog! Thanks!





Verdana

, sans-serif">

<

br

>

Verdana, sans-serif"><br />

Verdana, sans-serif">href="http://www.yestheyareallours.com/search/label/Marriage%20Monday" target="_blank"><img alt="marriage mondays" src="http://i1170.photobucket.com/albums/r533/busymomof10/marriagemondaylinkup.jpg" /> <br />

Verdana, sans-serif"><br>

Verdana, sans-serif">

Verdana, sans-serif">






Blogs I link up with from week to week: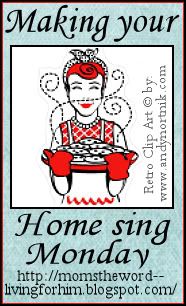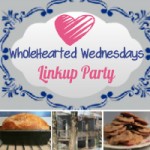 Please link up your blog post on marriage below by entering the url of your specific post. Where it says "Your Name" enter the title of your blog post, not your personal name! Thanks! :)