Welcome back to
Marriage Monday
! I'm so glad you've joined me as we focus on strengthening and promoting godly marriages, both in our nation and in our own backyards!
Since the beginning of the year we've been looking at various characteristics of the godly wife. Last week we focused on the humble wife, and today I want to take a look at the grateful wife.
Gratefulness requires humility. A proud person always expects something more or better and finds it difficult to be truly grateful for what he or she has been given.
Gratefulness is the art of letting others know how they have benefited your life. It is taking the time to let someone know that you appreciate the little (and big things) they have done for you. This can be done through words, a note of gratefulness, a little gift, or other creative ways. Use your imagination!
Quite often, we wives take for granted the things that our husbands do for us. When was the last time you paused and thanked your husband for the sacrifices he makes for you and your family??
A grateful wife is very attractive to her husband!
Also, because a thankful spirit produces joy, a grateful wife will be happier with herself and life in general!
A grateful wife finds ways to let her husband know how much she appreciates him and the things he does for her each and every day!
My husband does many things to bless me, yet I often forget to thank him. :( How about you?
Here are just ten things that I am grateful for about my husband:
He faithfully goes to work day after day, whether he feels like it or not.

He is honest and a man of integrity.

He is trustworthy and keeps his word.

He loves and serves God and attends church with us regularly.

He regularly makes sacrifices for the well-being of his family.

He is merciful and compassionate and looks for ways to help those in need.

He does all the driving when we are together, so I don't have to! :)

He makes sure the van has gas, the right amount of air in the tires, and other such things when I'm about to go on a trip.

He makes a Costco run for me once a month.

He loves my parents and is committed to helping them however he can as they get older and face health challenges.
Theses are just a few of the things I could thank my husband for!
I encourage you to start making a list of things about your husband that you are grateful for. Your list can include both who he is (his character) and what he does (his actions). Don't just make a list and keep it to yourself -- share it with him! :)
Your Turn to Share:
I'd love to have you share one or two things about your husband that you are grateful for! Please leave a comment here on my blog or over on my
Facebook page, so we might all be encouraged! You may also email me at elizabeth@yestheyareallours.com if you wish to share a private testimony.
If you were blessed or encouraged by this post, please consider sharing it with your friends on Facebook or other social media sites. Thank you!
Link up:

I'd love to have you link up your blog to mine! Please link up any past or present posts related to Christian marriage. Don't forget to link back to my blog! Thanks!
Blogs I link up with from week to week: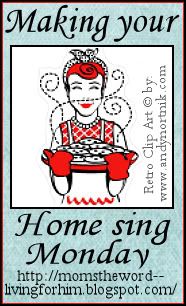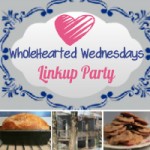 Please link up your blog post on marriage below by entering the url of your specific post. Where it says "Your Name" enter the title of your blog post, not your personal name! Thanks! :)