Welcome back to
Marriage Monday
! I'm so glad you've joined me as we focus on strengthening and promoting godly marriages, both in our nation and in our own backyards!
Since the beginning of the year we've been looking at various characteristics of the godly wife. Today I want to consider the humble wife.
It takes humility to have a teachable spirit, to admit our own mistakes, and to be willing to change.
It can be disconcerting to learn what the Bible teaches about being a godly wife and to realize that we don't measure up. That moment when we realize that we've been listening to the wrong voices and inadvertently tearing down our marriages is critical! Will we be defensive and angry and adamantly argue that scriptural principles no longer work in our society today? Will we blame our husbands for failing to love us as Christ loved the church and rationalize that their imperfections somehow let us off the hook? Or will we respond in humility with a tender, repentant heart that is eager to apply God's wisdom and ways to every area of our lives, including our marriages, and willing to admit our failures and weaknesses and ask God for the grace to overcome them?
"...and be clothed with humility: for God resisteth the proud, and giveth grace to the humble." ~ 1 Peter 5:5
A prideful woman assumes that she is doing everything right and that the only person who needs to change is her husband. She believes that any problems in her marriage are her husband's fault, and isn't willing to carefully examine her own attitudes, words, and actions.
A very subtle trap that women often fall into is that of feeling more godly or spiritually mature than their husbands. A wife who acts like a "spiritual snob" will never inspire her husband to become the spiritual leader of their home! In fact, he is likely to run the other way, as he instinctively knows that he will never be able to compete with his wife and come out on top! She will always look down her nose at his inability to find a passage, or to correctly pronounce a biblical name, or understand some fine point of theology. Since he can never measure up to her expectations, he might as well just immerse himself in his football game or other areas of passive involvement and let her run the show.
It takes humility to let our husbands lead. It takes even more humility to actively encourage their leadership, not because they are better or smarter or more capable, but simply because it is God's perfect design for the home!
A wife who is capable and confident, but also humble, is a treasure indeed! She is not threatened by her husband's successes, is able to encourage his leadership, and she doesn't have to always be right! She is content with her God-given role and seeks to be the best wife she can be!
Your Turn to Share:
I'd love to hear your thoughts on this. Do you communicate a spirit of pride or humility in your home and with your husband? And, as always, I'd love to hear how you've encouraged, admired, supported, or blessed your husband this week! Please leave a comment here on my blog or over on my
Facebook page, so we might all be encouraged! You may also email me at elizabeth@yestheyareallours.com if you wish to share a private testimony.
If you were blessed or encouraged by this post, please consider sharing it with your friends on Facebook or other social media sites. Thank you!
Link up:

I'd love to have you link up your blog to mine! Please link up any past or present posts related to Christian marriage. Don't forget to link back to my blog! Thanks!
Blogs I link up with from week to week: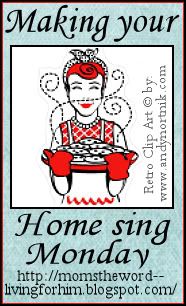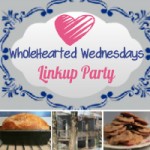 Please link up your blog post on marriage below by entering the url of your specific post. Where it says "Your Name" enter the title of your blog post, not your personal name! Thanks! :)