Welcome back to
Marriage Monday
! I'm so glad you've joined me as we focus on strengthening and promoting godly marriages, both in our nation and in our own backyards!
Since the beginning of the year we've been looking at various characteristics of the godly wife.
Today I want to consider the kind wife.
The kind wife - that sounds rather boring, doesn't it? I admit to thinking there are other characteristics of the godly wife that seem more interesting or challenging to tackle. Kindness just seems so obvious. And yet, simple kindness . . . how often I observe it missing in the world around me.
Proverbs 31:26 says this of the virtuous wife:
She openeth her mouth with wisdom, and on her tongue is the law of
kindness
. (KJV)
I wonder how often we really allow the law of kindness to dictate what we say? Are we mindful of speaking with wisdom and kindess when we speak to or about our husbands?? What about when talking to our husbands about other people we know? Are we careful to speak kind words about others? What about when we speak to our children? Do we speak kindly and gently? Actually, I take note when I hear a woman out in public places simply speaking kindly and gently and respectfully to her husband and/or her children. It is uncommon enough to really grab my attention!
Ephesians 4:31-32 is a passage I have used often with my children through the years, as I've reminded them to be kind to one another. A principle we often forget until it looms larger than life right in our faces is that children emulate the actions, attitudes and voice inflections modeled for them. If you want to know whether you speak with kindness in your voice, listen to how your children speak to one another or to their dolls and stuffed animals.
Reading this passage in the Amplified version is very instructive!
31
Let all bitterness and indignation
and
wrath (passion, rage, bad temper) and resentment (anger, animosity) and quarreling (brawling, clamor, contention) and slander (evil-speaking, abusive or blasphemous language) be banished from you, with all malice (spite, ill will, or baseness of any kind).
32

And become useful and helpful and kind to one another, tenderhearted (compassionate, understanding, loving-hearted), forgiving one another [readily and freely], as God in Christ forgave you.
Verse 31 clearly explains the qualities that we should root out of our lives: all forms of anger, resentment, bitterness, quarreling, abusive language, and evil speaking. These are the opposite of kindness.
Verse 32 plainly reveals the qualities that we should be cultivating instead: helpfulness, kindness, compassion, love, and forgiveness.
We cannot simply decide to change the words that come out of our mouths. For the Bible clearly teaches that out of the abundance and overflow of the heart, the mouth speaks. (Matthew 12:34, Luke 6:45) We have to change our hearts . . . and only God can do that!
Our challenge for this week is to simply listen to the words that come out of our mouths and pay attention to the thoughts that fill our minds and overflow from our hearts. Are they ruled by the law of kindness? If our husbands, children, or friends were to describe us, would kind be one of the words used?
To learn more about some specific ways we can do our husbands good, click on the following links to read the other posts in this series:
The Abiding Wife
The Respectful Wife
The Accepting Wife
The Admiring Wife
The Supportive Wife
The Humble Wife
The Grateful Wife
The Joyful Wife
The Content Wife
The Trustworthy Wife
Your Turn to Share:
Are you a kind wife? Do you speak to your husband and children with kind words and a gentle tone of voice? Do you treat your husband and children with compassion, love and gentleness? Is it harder than you thought to truly be kind to those you love? I'd love to have you share what you discover as you focus on being a kind and loving wife. Please leave a comment here on my blog or over on my
Facebook page, so we might all be encouraged! You may also email me at elizabeth@yestheyareallours.com if you wish to share a private testimony.
If you were blessed or encouraged by this post, please consider sharing it with your friends on Facebook or other social media sites. Thank you!
Link up:

I'd love to have you link up your blog to mine! Please link up any past or present posts related to Christian marriage. Don't forget to link back to my blog! Thanks!
Blogs I link up with from week to week: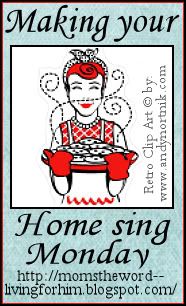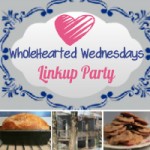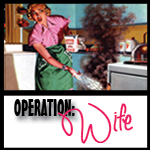 Please link up your blog post on marriage below by entering the url of your specific post. Where it says "Your Name" enter the title of your blog post, not your personal name! Thanks! :)