Welcome back to
Marriage Monday
! I'm so glad you've joined me as we focus on strengthening and promoting godly marriages, both in our nation and in our own backyards!
Since the beginning of the year we've been looking at various characteristics of the godly wife. Last week I talked about the sympathetic wife, and t
oday I want to spend some time considering the pure wife.
God has called women, both married and unmarried, to be pure.
"that they admonish the young women to love their husbands, to love their children,
to be
discreet, chaste, homemakers, good, obedient to their own husbands, that the word of God may not be blasphemed." - Titus 2:4-5 (NKJV)
What does it mean to be pure? These definitions are from the Merriam-Webster online dictionary:
Pure:
unmixed with any other matter

<pure gold>

free from dust, dirt, or taint

<pure springwater>

free from what vitiates, weakens, or pollutes

containing nothing that does not properly belong

free from moral fault or guilt

marked by chastity
A pure woman keeps her life free from anything that would pollute or weaken her body, her spirit or her testimony.
Click here to tweet this.
Purity starts in the heart.
Titus 1:15-16 says, "Everything is pure to those whose hearts are pure. But nothing is pure to those who are corrupt and unbelieving, because their minds and consciences are corrupted.
Such people claim they know God, but they deny him by the way they live. They are detestable and disobedient, worthless for doing anything good." (NLT)
Wow! Aren't those powerful verses?? Because we can only be pure if our hearts are pure, we are instructed in Proverbs to diligently guard our hearts.
"
Keep thy heart with all diligence; for out of it
are
the issues of life." (Proverbs 4:23)
Just as the quality of life of the physical body is determined by the health of the heart, so also the quality of spiritual life is determined by the health of the "heart."
The daily battle for purity occurs in the mind.
That's why we are instructed to bring every thought into captivity to the obedience of Christ and to train our minds to dwell on what is right and pure.
"Finally, brethren, whatsoever things are true, whatsoever things
are
honest, whatsoever things
are
just, whatsoever things are pure
, whatsoever things
are
lovely, whatsoever things
are
of good report; if
there be
any virtue, and if
there be
any praise, think on these things." - Philippians 4:8
So, a pure wife keeps not only her body, but also her heart and mind, pure and undefiled. She is modest, chaste, and self-controlled. She doesn't flirt or flaunt her body -- she reserves her mind, body, and emotions for her husband alone and treats other men as "brothers." She is also careful what she puts into her heart and mind, realizing that she must keep her heart pure and think pure thoughts for her actions to be pure and virtuous.

I'm often shocked by the books that Christian women read and the movies and TV shows they watch. To be pure, we have to carefully guard what we allow to enter our minds and hearts through our eyes and ears.
1 John 1:5 says "that God is light, and in him is no darkness at all." That means there are no "Shades of Grey" for a woman seeking a life of godliness and purity!
Now is a great time for all of us to search our hearts and lives and ask the Holy Spirit to reveal to us anything that may be defiling us and keeping us from being pure and chaste brides for our husbands and our Husband.
"That he might present it to himself a glorious church, not having spot, or wrinkle, or any such thing; but that it should be holy and without blemish." - Ephesians 5:27
Click on the following links to read the other posts in this series:
The Abiding Wife
The Respectful Wife
The Accepting Wife
The Admiring Wife
The Supportive Wife
The Humble Wife
The Grateful Wife
The Joyful Wife
The Content Wife
The Trustworthy Wife
The Kind Wife
The Sympathetic Wife
Your Turn to Share:
Are you a pure wife? Have you allowed yourself to be stained by the world? What changes do you need to make to be pure, holy, and undefiled for your husband? Please leave a comment here on my blog or over on my
Facebook page, so we might all be encouraged! You may also email me at elizabeth@yestheyareallours.com if you wish to share a private testimony.
If you were blessed or encouraged by this post, please consider sharing it with your friends on Facebook or other social media sites. Thank you!
Link up:

I'd love to have you link up your blog to mine! Please link up any past or present posts related to Christian marriage. Don't forget to link back to my blog! Thanks!





Verdana

, sans-serif">

<

br

>

Verdana, sans-serif"><br />

Verdana, sans-serif">href="http://www.yestheyareallours.com/search/label/Marriage%20Monday" target="_blank"><img alt="marriage mondays" src="http://i1170.photobucket.com/albums/r533/busymomof10/marriagemondaylinkup.jpg" /> <br />

Verdana, sans-serif"><br>

Verdana, sans-serif">

Verdana, sans-serif">





Blogs I link up with from week to week: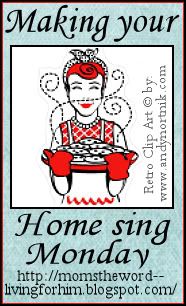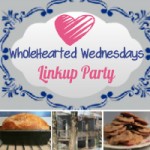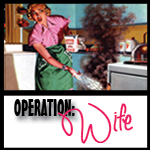 Please link up your blog post on marriage below by entering the url of your specific post. Where it says "Your Name" enter the title of your blog post, not your personal name! Thanks! :)