Welcome back to
Marriage Monday
! I'm so glad you've joined me as we focus on strengthening and promoting godly marriages, both in our nation and in our own backyards!
Since the beginning of the year we've been looking at various characteristics of the godly wife.
Today I want to focus on a quality you may not have thought of -- the sympathetic wife.
Have you ever heard this quote?
While that statement may seem a bit archaic in our culture today, it actually contains much wisdom. I remember reading a book a number of years ago that contained parenting wisdom from yesteryear and learning this secret to child training: When we show sympathy for our children and their childish problems, hurts and disappointments, we win their hearts. However, if we make light of or make fun of the trivial (to us) things that break their little hearts, we are sure to cut the fragile heart strings that tie our hearts together and do irreparable damage to our relationship. I believe that this wisdom applies to the husband/wife relationship as well.
What does it mean to be a sympathetic wife? Having sympathy for your husband means you feel compassion or concern for him; it means you desire his well being even above your own; it is being able to put yourself in his shoes and feel what he is feeling; it is understanding the pressures he is under as the primary provider and leader of the home.
What are some practical ways that we wives can demonstrate sympathy to our hard-working husbands?
1. Give your husband some space when he first gets home from work. Let him change clothes and unwind a bit from his day before telling him everything that broke that day, expecting him to take over with the children, or telling him every naughty thing that his children did that day! ;)
2. Take time to truly listen to your husband when he is ready to talk about his horrible day at work, how unfairly he was treated by his boss, his concerns for the future, a big decision he must make, or financial pressures that are weighing him down. Put down your phone, your book, your laptop, and give him your undivided attention.
3. Don't make light of his problems, or try to outdo him by sharing how bad your day was, indicating that his hard day was nothing compared to yours! Just listen and commiserate, showing sympathy and compassion. Yes, you have problems and needs too, but a biblical response is to put the needs of others above your own. Philippians 2:3-4)
4. Don't try to solve his problems. There is nothing wrong with offering suggestions at a later time, but when your husband first confides in you, he really desires your sympathy, not your advice. You win his trust by really listening and understanding and showing you care. In time, you may be able to share your insights into a situation and offer your suggestions. Women often look at people and problems from a different perspective than men, and can be a valuable asset to their husbands as they share a different viewpoint or a dose of womanly intuition. However, here's the thing: it builds your husband's confidence more if he comes up with the solutions to his problems himself, rather than feeling like his wife has to always solve his problems.
5. Make sure he knows you believe in him. Men often come across strong and (over)confident, when in reality, their male ego is quite fragile. It is crucial that they know their wives are behind them, believing in them and cheering them on! The world is a vicious place! When our husbands come home tired, discouraged, weary and beaten down, it is sooooo important that we are there to encourage them and build them up! (I think this is one advantage of a wife being a worker at home.)
6. Let your husband know that you appreciate him and the huge load of responsibility that he carries! Sincere appreciation and admiration go a long way in comforting and encouraging our husbands and inspiring them to go at it another day!
What other ways can you think of to be a sympathetic wife to your husband?
To learn more about some specific ways we can bless our husbands, click on the following links to read the other posts in this series:
The Abiding Wife
The Respectful Wife
The Accepting Wife
The Admiring Wife
The Supportive Wife
The Humble Wife
The Grateful Wife
The Joyful Wife
The Content Wife
The Trustworthy Wife
The Kind Wife
Your Turn to Share:
Are you a sympathetic wife? Do you take time to put yourself in your husband's shoes and understand what he's going through? Do you seek to comfort and encourage him? I'd love to have you share the difference it makes in your marriage as you learn to be a sympathetic wife. Please leave a comment here on my blog or over on my
Facebook page, so we might all be encouraged! You may also email me at elizabeth@yestheyareallours.com if you wish to share a private testimony.
If you were blessed or encouraged by this post, please consider sharing it with your friends on Facebook or other social media sites. Thank you!
Link up:

I'd love to have you link up your blog to mine! Please link up any past or present posts related to Christian marriage. Don't forget to link back to my blog! Thanks!
Blogs I link up with from week to week: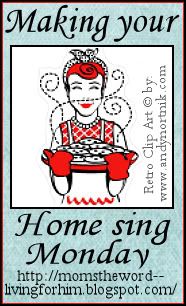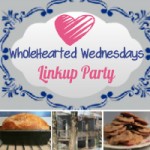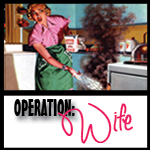 Please link up your blog post on marriage below by entering the url of your specific post. Where it says "Your Name" enter the title of your blog post, not your personal name! Thanks! :)