Welcome back to
Marriage Monday
! I'm so glad you've joined me as we focus on strengthening and promoting godly marriages, both in our nation and in our own backyards!
Since the beginning of the year we've been looking at various characteristics of the godly wife.
Today I want to consider
the trustworthy wife.
Proverbs 31:11-12 says:
The heart of her husband doth safely trust in her, so that he shall have no need of spoil.
She will do him good and not evil all the days of her life. (KJV)
I always love reading verses in the Amplified version, as it gives me a deeper understanding of the verse and often helps me better grasp how to apply the passage to my life. Consider Proverbs 31:11-12 in the Amplified:
11

The heart of her husband trusts in her confidently and relies on and believes in her securely, so that he has no lack of [honest] gain or need of [dishonest] spoil.
12
She comforts, encourages,
and
does him only good as long as there is life within her.
Can your husband safely trust in you? Are you honest, reliable, and faithful? Are you worthy of his trust?
A trustworthy wife is honest. If she tells her husband something, he can know beyond a shadow of a doubt that she is telling him the truth.
A trustworthy wife is where she is supposed to be. She is not out gallivanting around when she is supposed to be home. She doesn't tell her husband she will be one place and then go somewhere else, hoping he doesn't find out.
A trustworthy wife is faithful and guards her heart from becoming drawn to any other man, whether at work, at church, or in the Internet.
A trustworthy wife can be trusted with her husband's income. She will use it wisely, learn frugal ways to stretch it, and not make extravagant purchases. She would never take her husband's credit cards out for a day of "retail therapy" and run up huge bills. She will not have secret accounts (
unless she is in a truly dangerous relationship and making plans to escape
). She will not make secret purchases. She has nothing to hide from her husband.
A trustworthy wife will keep her husband's confidences. If he shares his heart with her, he won't find his secrets on the church's prayer list or shared on the Internet. He can trust her to guard his private life.
Proverbs 11:13 says:
He who goes about as a talebearer reveals secrets,
But he who i
s trustworthy
conceals a matter. (NASB)
A trustworthy wife always has her husband's best interests in mind. She has his back! She treats him well, comforts and encourages him, and according to verse 12, she does
her husband good
all the days of her life.
Have you ever really thought about that verse? Can you be counted on to do your husband good every single day of your life?
Perhaps you're not yet married -- you can still do your husband good every day of your life as you save yourself for him and as you prepare now to be a godly wife.
Perhaps you're separated from your husband -- you can still do him good as you refrain from speaking evil of him and tearing down his reputation to anyone who will listen.
On the other hand, maybe you're just an average woman, struggling to fit everything in, wondering how you can be a good wife to your imperfect man. How can you do your husband good every single day of your life?
That is the purpose of this series. As we look at each facet of being a godly wife, we are learning ways of becoming the wife that God would have us to be, with the goal of building strong and satisfying marriages and creating happy homes that are havens from the outside world.
With God's help, we can cultivate faithfulness, build
trust, and do our husbands good every day of our lives!
To learn more about some specific ways we can do our husbands good, click on the following links to read the other posts in this series:
The Abiding Wife
The Respectful Wife
The Accepting Wife
The Admiring Wife
The Supportive Wife
The Humble Wife
The Grateful Wife
The Joyful Wife
The Content Wife
Your Turn to Share:
Are you a trustworthy wife? Can your husband trust you? Are his secrets safe with you? Are you commited to doing your husband good all the days of your life? I'd love to have you share how you are learning to become a trustworthy wife. Please leave a comment here on my blog or over on my
Facebook page, so we might all be encouraged! You may also email me at elizabeth@yestheyareallours.com if you wish to share a private testimony.
If you were blessed or encouraged by this post, please consider sharing it with your friends on Facebook or other social media sites. Thank you!
Link up:

I'd love to have you link up your blog to mine! Please link up any past or present posts related to Christian marriage. Don't forget to link back to my blog! Thanks!





Verdana

, sans-serif">

<

br

>

Verdana, sans-serif"><br />

Verdana, sans-serif">href="http://www.yestheyareallours.com/search/label/Marriage%20Monday" target="_blank"><img alt="marriage mondays" src="http://i1170.photobucket.com/albums/r533/busymomof10/marriagemondaylinkup.jpg" /> <br />

Verdana, sans-serif"><br>

Verdana, sans-serif">

Verdana, sans-serif">










Blogs I link up with from week to week: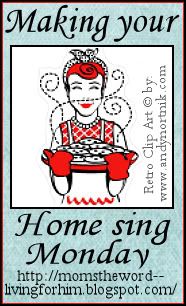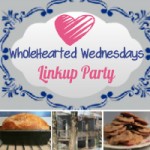 Please link up your blog post on marriage below by entering the url of your specific post. Where it says "Your Name" enter the title of your blog post, not your personal name! Thanks! :)