Welcome back to
Marriage Monday
! I'm so glad you've joined me as we focus on strengthening and promoting godly marriages, both in our nation and in our own backyards!
Today, I'm going to take a break from my series on the characteristics of the godly wife. Why? Mostly because we had a whirlwind weekend and I'm exhausted! We went from one big celebration to another, and I didn't get even a sliver of a chance to work on a blog post! Also, I'm wearing my grandmother hat today, as I watch sweet little Sarah Brooke for a couple days so that her parents can get away for their anniversary!! :) I think it's great that they are getting a little time away to focus on one another and to celebrate this early milestone in their marriage!
Since Josh and Kristi are celebrating their second anniversary today, I thought I'd post a couple pictures from their beautiful wedding!
Josh and Kristi ~ May 12, 2012
Not only are we celebrating Josh and Kristi's anniversary, but on Wednesday, Alan and I will be celebrating our own anniversary! :) Here are some pictures of us from just a few short years ago!! ;)
Alan & Elizabeth ~ May 14, 1983
Don't we look like babies?? :) Ha ha!
Here is a little more recent picture of us, taken yesterday! :)
The years fly by and it is important for us to celebrate each and every year of our lives together, as we count down the miles of our journeys together.
If you've missed any of the posts in my godly wife series, this might be a good time to catch up on the ones you've missed.
Click on the following links to read the other posts in this series:
The Abiding Wife
The Respectful Wife
The Accepting Wife
The Admiring Wife
The Supportive Wife
The Humble Wife
The Grateful Wife
The Joyful Wife
The Content Wife
The Trustworthy Wife
The Kind Wife
The Sympathetic Wife
The Pure Wife
The Serene Wife
Your Turn to Share:
How do you celebrate your wedding anniversaries? Do you got out to dinner or out of town? Do you have any special traditions?? I'd love for you to share!
Please leave a comment here on my blog or over on my
Facebook page, so we might all be encouraged! You may also email me at elizabeth@yestheyareallours.com if you wish to share a private testimony.
If you were blessed or encouraged by this post, please consider sharing it with your friends on Facebook or other social media sites. Thank you!
Link up:

I'd love to have you link up your blog to mine! Please link up any past or present posts related to Christian marriage. Don't forget to link back to my blog! Thanks!
Blogs I link up with from week to week: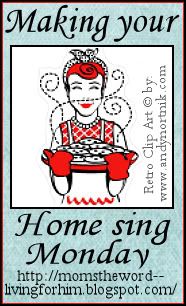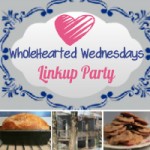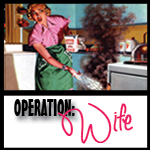 Please link up your blog post on marriage below by entering the url of your specific post. Where it says "Your Name" enter the title of your blog post, not your personal name! Thanks! :)