Welcome back to
Marriage Monday
! I'm so glad you've joined me as we focus on strengthening and promoting godly marriages, both in our nation and in our own backyards!
Since the beginning of the year we've been looking at various characteristics of the godly wife. Last week I focused my attention on the pure wife, and if you didn't get a chance to read that, you might want to click on the link and read that post before proceeding to today's thoughts on the
serene wife.
Men are drawn to women who are cheerful and serene even in times of hardship. This type of woman is a continual source of strength and blessing to a man. So, one way to bless our husbands and strenthen our marriages is to cultivate a spirit of serenity.
What does it mean to be serene? Dictionary.com to the rescue!
calm,
peaceful,
or
tranquil;
unruffled:
I liked that word
unruffled
, so I looked it up too!
calm;
not emotionally
upset
or
agitated;
steady;
unflustered:
Because as women we have the power to set the mood of the home, it is imperative for us to learn to be peaceful, calm, and unagitated. If we can remain tranquil and unflustered, it encourages our children to be more calm and controlled, and helps us achieve a peaceful home!
Now, I admit, this will come easier to some women than others! Certainly, God created us all differently, and some of us are more emotional and high strung than others! However, I believe that with God's enabling, we can all learn to be more peaceful, serene and emotionally stable. Our husbands and children shouldn't have to walk on eggshells around us, trying to discern if "Mama's in one of her moods." We should strive to be as steady and calm as possible!
Many women are overwrought with worry and anxiety, fretting over every little thing! My husband always tells me, "Don't sweat the small stuff!" :) I've found that to be excellent advice! Some of the things I've fretted over (because of my desire to have everything "perfect") really didn't matter in the long run! My family and friends are more likely to remember whether I was peaceful, pleasant and hospitable, than whether I served a perfectly prepared meal in a perfectly clean home with Pinterest-worthy decor.
So many times we find ourselves stressing over the externals, because we are so worried about the opinions of others! We get caught up in worrying about what others will think of us, our houses, our cooking, our children and our husbands. Will other people approve of the way we (and our husbands and children) are dressed, the way we act and the things we say??
God's Word instructs us to move our focus from all these outer details to the inner person of our hearts:
Let not yours be the [merely] external adorning with elaborate interweaving and knotting of the hair, the wearing of jewelry, or changes of clothes; But let it be the inward adorning and beauty of the hidden person of the heart, with the incorruptible and unfading charm of a gentle and peaceful spirit, which is not anxious or wrought up, but is very precious in the sight of God. ~ 1 Peter 3:3-4 (Amplified version)
A serene wife learns to focus more on the hidden person of her heart than her outer adornments, and strives to cultivate a gentle and peaceful spirit.
I know this is not easy. Even if we overcome our perfectionism and our concerns about the opinions of others, we have daily problems and pressures to deal with. As wives and mothers, we don't just have our own problems to worry about, we take on the trials and troubles of our husbands, our children (and eventually their spouses and children), our parents, our brothers and sisters, and our brothers and sisters in Christ. We may even take on the problems of those we see in the news or on Facebook! Before we know it, we are far from peaceful and serene . . . we are heavy-hearted and burdened down with troubles! And not just our troubles . . . all the troubles of the world are on our slender shoulders!
God didn't make our shoulders strong enough to hold all these problems! That's why we are instructed to cast (roll over) our cares onto Him.
Casting the

whole of your care [all your anxieties, all your worries, all your concerns,

once and for all on Him], for He cares for you affectionately

and

cares about you

watchfully. ~ 1 Peter 5:7 (Amplified version)
God doesn't want us weighed down with worries and burdens! We are instructed several times in Scripture to give Him our burdens and not to worry about anything, but to pray about everything.
Be anxious for nothing, but in everything by prayer and supplication, with thanksgiving, let your requests be made known to God; and the peace of God, which surpasses all understanding, will guard your hearts and minds through Christ Jesus. ~ Philippians 4:6-8 NKJV
Another thing that destroys our serenity is feeling stressed and worried about everything we have to do, wondering how we are going to get it all done, and feeling frustrated over interruptions to our schedules and plans. Even today, I have experienced multiple interruptions and unexpected difficulties while just trying to complete this simple blog post, causing me to feel stressed and frustrated.
As I look at not only this day, but the week ahead and all that I must get accomplished, I feel a sense of stress, even panic! As soon as I let that feeling of stress take over my heart, I find my patience shorter and my words sharper. It is time to take a deep breath and give my to-do list to God, asking Him for wisdom and to multiply my time and energy. Then I quote one of my favorite verses to myself:
Thou wilt keep him in perfect peace, whose mind is stayed on thee: because he trusteth in thee. ~ Isaiah 26:3 KJV
No matter what is going on in my life, when I'm tempted to worry, fret, fear, get flustered or panicky, I've learned to stop and take a deep breath and quote this verse over and over to myself, and ask God to help me regain a calm, peaceful, tranquil spirit. With God's help, we can become women of faith and trust who exhibit serene spirits.
Click on the following links to read the other posts in this series:
The Abiding Wife
The Respectful Wife
The Accepting Wife
The Admiring Wife
The Supportive Wife
The Humble Wife
The Grateful Wife
The Joyful Wife
The Content Wife
The Trustworthy Wife
The Kind Wife
The Sympathetic Wife
The Pure Wife
Your Turn to Share:
What about you? Are you a serene wife? Are you generally calm, peaceful, and tranquil, trusting in God to work all things together for good in your life? Or are you easily agitated, worried, fretful and moody? How can you be a more peaceful and serene wife? What changes do you need to make?
Please leave a comment here on my blog or over on my
Facebook page, so we might all be encouraged! You may also email me at elizabeth@yestheyareallours.com if you wish to share a private testimony.
If you were blessed or encouraged by this post, please consider sharing it with your friends on Facebook or other social media sites. Thank you!
Link up:

I'd love to have you link up your blog to mine! Please link up any past or present posts related to Christian marriage. Don't forget to link back to my blog! Thanks!
Blogs I link up with from week to week: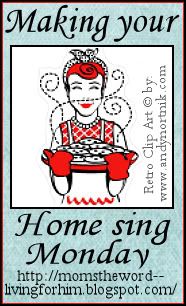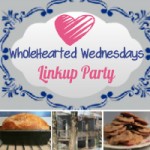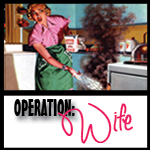 Please link up your blog post on marriage below by entering the url of your specific post. Where it says "Your Name" enter the title of your blog post, not your personal name! Thanks! :)