Welcome back to
Marriage Monday
! I'm so glad you've joined me as we focus on strengthening and promoting godly marriages, both in our nation and in our own backyards!
Since the beginning of the year we've been looking at various characteristics of the godly wife. Today I want to consider the Wise Wife.
The stated purpose of the book of Proverbs is to teach us wisdom and understanding. Solomon accomplishes this by contrasting wisdom with foolishness. Conveniently, Proverbs is packaged into 31 chapters -- one for each day of the month! (Some months, you'll have to read two chapters on the last day.) If you want to be a wise woman, may I suggest that you read a chapter of Proverbs every single day along with your morning coffee (or tea)?
Proverbs 14:1 says,
"Every wise woman builds her house, but the foolish one tears it down with her own hands."
(Amplified version)
Stop and think about what that verse is saying. Are you building up your house, your home, your marriage? Or are you tearing it down with your own words and actions??
Let's look at some common ways that we tear down our marriages without even realizing it, and then contrast that with some ways we can build up our marriages instead!
Ten Ways to Tear Down your Marriage:
1. Think negative thoughts about your husband.
2. Criticize and correct your husband every chance you get.
3. Nag him until he changes his bad habits.
4.
Assume you are always right and know more than he does on any given topic.
5. Treat your husband like one of the children; be sure to mother him.
6. Demand your own way and insist that he serve you.
7. Quickly "put your husband in his place" if he gets a little "frisky."
8. Point out his faults to others, especially to the children.
9. Make jokes at his expense to get a good laugh when in a crowd.
10. Be sure to treat your friends (or pets) better than you treat your husband.
Ten Ways to Build Up your Marriage:
1. Think positive thoughts about your husband and your marriage. Focus on the good things. (Philippians 4:8)
2. Praise your husband for his good qualities every chance you get.
3. Overlook his faults. (1 Peter 4:8) Give him grace!
Wisely address the issues that need to be resolved.
4. Be humble. Put his needs above your own. (Philippians 2:3)
5. Treat your husband with respect. Avoid belittling him by treating him as a child. (Ephesians 5:33)
6. Fight selfishness by developing a servant's heart. Serve your husband in love. (Galations 5:13)
7. Understand your husband's need for physical affection and cultivate that aspect of your relationship. (Genesis 2:24-25)
8.
Encourage his leadership by being willing to follow his direction, his decisions and even his suggestions. (1 Peter 3:1-2)
9. Point out your husband's good qualities to others! Praise him in front of your children.
Avoid falling into the trap of making fun of your husband to earn a laugh. The laughter soon dies away and your marriage with it.
10. Treat your husband even better than your friends. He should be your top priority (after God). (Proverbs 31:10-13)
It takes work and commitment to build, while it is easy to tear down and destroy without even realizing what we are doing. It will require being different than the culture around us, sadly, even the predominant church culture. It may require cultivating new habits and establishing a "new normal." Building requires constructive effort, but the results are worth it!
Ready for a challenge? Let's purpose together this week to identify the areas where we are tearing down our marriages and find ways to build them up instead!
All of the posts in this series have been designed to help you build your marriage. Have you read these posts?
The Abiding Wife
The Respectful Wife
The Accepting Wife
The Admiring Wife
The Supportive Wife
The Humble Wife
The Grateful Wife
The Joyful Wife
The Content Wife
The Trustworthy Wife
The Kind Wife
The Sympathetic Wife
The Pure Wife
The Serene Wife
The Celebrating Wife
Your Turn to Share:
What about you?
Are you tearing down or building up your marriage? What are you teaching your children about building a marriage as they observe your words and actions? What is one specific way you will purpose to build up your marriage this week?
Please leave a comment here on my blog or over on my
Facebook page, so we might all be encouraged! You may also email me at elizabeth@yestheyareallours.com if you wish to share a private testimony.
If you were blessed or encouraged by this post, please consider sharing it with your friends on Facebook or other social media sites. Thank you!
Link up:

I'd love to have you link up your blog to mine! Please link up any past or present posts related to Christian marriage. Don't forget to link back to my blog! Thanks!
Blogs I link up with from week to week: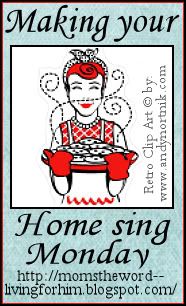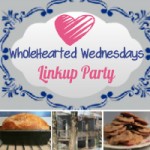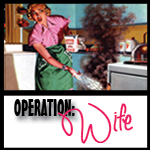 Please link up your blog post on marriage below by entering the url of your specific post. Where it says "Your Name" enter the title of your blog post, not your personal name! Thanks! :)