Welcome back to
Marriage Monday
! I'm so glad you've joined me as we focus on strengthening and promoting godly marriages, both in our nation and in our own backyards!
Since the beginning of the year we've been looking at various characteristics of the godly wife. Today I want to take a look at the diligent wife.
We need to look no farther than the Proverbs 31 woman to see an example of a diligent wife. I'm quoting from verse 13 to the end of the chapter:
She seeks wool and flax,
And willingly works with her hands.
14

She is like the merchant ships,
She brings her food from afar.
15

She also rises while it is yet night,
And provides food for her household,
And a portion for her maidservants.
16

She considers a field and buys it;
From her profits she plants a vineyard.
17

She girds herself with strength,
And strengthens her arms.
18

She perceives that her merchandise is good,
And her lamp does not go out by night.
19

She stretches out her hands to the distaff,
And her hand holds the spindle.
20

She extends her hand to the poor,
Yes, she reaches out her hands to the needy.
21

She is not afraid of snow for her household,
For all her household is clothed with scarlet.
22

She makes tapestry for herself;
Her clothing is fine linen and purple.
23

Her husband is known in the gates,
When he sits among the elders of the land.
24

She makes linen garments and sells them,
And supplies sashes for the merchants.
25

Strength and honor are her clothing;
She shall rejoice in time to come.
26

She opens her mouth with wisdom,
And on her tongue is the law of kindness.
27

She watches over the ways of her household,
And does not eat the bread of idleness.
28

Her children rise up and call her blessed;
Her husband also, and he praises her:
29

"Many daughters have done well,
But you excel them all."
30

Charm is deceitful and beauty is passing,
But a woman who fears the

Lord

, she shall be praised.
31

Give her of the fruit of her hands,
And let her own works praise her in the gates.
We can learn much about diligence from this extraordinary woman!
First of all, she seeks wool and flax which she develops into usable yarn or thread, (vs. 13, 19) which she then uses to make beautiful clothing for herself and her family. She also creates beautiful "tapestries" for her home. (vs. 21, 22) Like the virtuous woman of Proverbs 31, we can also learn to work willingly with our hands to create items of beauty that will bless our homes and our families.
She secures the best foods for her family, even getting food from faraway lands. (vs. 14) I compare this to shopping all over town for the best deals or joining a food co-op in order to obtain organic foods at affordable prices. It also includes going to the farmer's market for fresh fruits and vegetables, going right to the farmer for fresh milk and eggs, and stocking the freezer with a side of grassfed beef. The diligent wife searches out quality foods for her family and learns to get the best foods her budget can buy.
She rises while it is still dark outside to get started on the day's tasks. She starts by preparing herself spiritually for the day's
challenges. Then she puts her "maids" to work. We may not have hired help, but we do have many "servants" -- these are our modern labor-saving devices such as the washing machine, the dish washer, the bread machine, the crock pot, the vacuum cleaner, etc. We can also assign our children their tasks for the day. (vs. 15)
Because she is not afraid of hard work and fears the Lord, she is strong physically, mentally and spiritually. (vs. 17) We can strengthen ourselves spiritually by starting our day with the Lord and in His Word, and we can strengthen ourselves physically by working hard, eating nutritious foods, and perhaps squeezing in some physical exercise!
Her lamp burns through the night, because she has prepared ahead and made sure to have enough oil. (vs. 18) We can follow her example by diligently working to be prepared for future needs.
She notices the needs of the poor and makes time to bless them, giving of her energy and resources to meet their needs. (vs. 20) We can also serve the needy in our churches and communities, as the Lord leads and time allows.
She doesn't have to fear the future, because she is prepared for the next season, as well as prepared for hard times to come. (vs. 21, 25) We should work to prepare our families for the future, both spiritually and physically.
She is not afraid to take on more responsibility. After prayerful consideration, she purchases a new field; she plants a vineyard; and she starts a business selling fine linen garments and sashes to the merchants. While not neglecting her home and family, she works to bring in extra income and to bless others through her home businesses. (vs. 24)
Even with all she does, she does not neglect her own family and her own household. She also does not waste time in idle pursuits. (vs. 28) We can learn to use our time wisely by being diligent in our homes, and investing in our families and in our futures!
This woman in Proverbs 31 is truly our example of a diligent wife. However, every character trait needs to be kept in balance, and diligence is no exception.
I do have some important cautions concerning our pursuit of diligence.
First of all, we need to realize that the Proverbs 31 woman didn't do all of those things at the same time. I believe this passage represents her life over the course of many years. In some seasons, a diligent wife will not be able to do much more than nurture and train her children, serve her husband and maintain her household. But other seasons arrive when we can take on more responsibilities both inside and outside of our homes.
Secondly, it is always easy to fall into the trap of being so task-oriented that we neglect the relationships in our family. Checking off items on our to-do list should never be more important than seeking the Lord with our whole hearts, connecting with our husbands, and tying heart strings with our children.
Thirdly, we can get so caught up with diligently working to accomplish those things which are important to us, that we neglect to accomplish those items which are most important to our husbands. As we discussed last week, our primary purpose is to be a suitable helper to our husbands! His priorities should become our priorities!
How have you developed diligence as a wife and mother?
All of the posts in this series have been designed to help you build your marriage and to be a strong, confident, suitable helpmeet for your husband. Which one was your favorite?
The Abiding Wife
The Respectful Wife
The Accepting Wife
The Admiring Wife
The Supportive Wife
The Humble Wife
The Grateful Wife
The Joyful Wife
The Content Wife
The Trustworthy Wife
The Kind Wife
The Sympathetic Wife
The Pure Wife
The Serene Wife
The Celebrating Wife
The Wise Wife
The Suitable Helper
Your Turn to Share:
I'd love to hear how you've learned to work hard and be a diligent wife and mother! If you've fallen into any of the traps I cautioned about, I'd love to hear how you have overcome them. P
lease leave a comment here on my blog or over on my
Facebook page, so we might all be encouraged! You may also email me at elizabeth@yestheyareallours.com if you wish to share a private testimony.
If you were blessed or encouraged by this post, please consider sharing it with your friends on Facebook or other social media sites. Thank you!
Link up:

I'd love to have you link up your blog to mine! Please link up any past or present posts related to Christian marriage. Don't forget to link back to my blog! Thanks!
Blogs I link up with from week to week: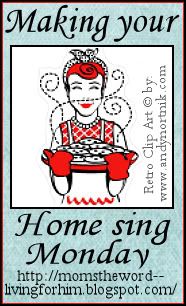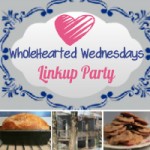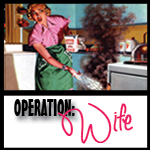 Christian Mommy Blogger



Please link up your blog post on marriage below by entering the url of your specific post. Where it says "Your Name" enter the title of your blog post, not your personal name! Thanks! :)