Welcome back to
Marriage Monday
! I'm so glad you've joined me as we focus on strengthening and promoting godly marriages, both in our nation and in our own backyards.
Since the beginning of the year we've been looking at various characteristics of the godly wife. Last week I focused on the sensible or sober-minded wife, who is the match of every circumstance she finds herself in. Today I'm going to explore the discreet wife.
Titus 2:4-5 reads:
That they may teach the young women to be sober, to love their husbands, to love their children, to be
discreet, chaste, keepers at home, good, obedient to their own husbands, that the word of God be not blasphemed.
A discreet wife is one who considers the effect that her attitude and actions will have on others. She is self-controlled and exercises wisdom, sound judgment, and good sense. She is careful, courteous and considerate of others, treating them as she would want to be treated herself.
I was working on this post very early this morning, when I had to leave to take my son to work. It was his first time behind the wheel for the early morning commute and I was instructing him all along the way about the merits of defensive driving. It is crucial if you want to arrive safely at your destination that you become aware of what other cars are doing and that you anticipate the actions of other drivers. I advised him that when completing certain maneuvers, such as turning left, that he needs to be aware of not only the oncoming cars, but also the cars behind him and whether they are paying attention. I also encouraged him in courteous driving habits.
Driving back alone, I pondered how much that driving lesson applied to the discreet wife.
A discreet wife will be conscious of how her actions affect those in her home, others that she interacts with in her church and community, and those who observe her life from afar. She will also be aware of how her actions affect those coming behind . . . her own children and the younger generations of girls who are learning from her example.
I find that many young women long to be beautiful. They may spend hours each day bathing, choosing stylish clothes, fixing their hair, applying make up, polishing their nails, applying their favorite scents from Bath and BodyWorks, working out to perfect their figures, and so on. Yet, they spend very little time developing character qualities, such as discretion, that define true and lasting beauty.
Have you ever seen a gorgeous woman and admired her beauty, only to have that ruined when she puts an ugly cigarette between her pretty, pink lips, or lets out a string of curse words, or harshly berates her husband or children? If so, then you understand the meaning of this verse:
"As a jewel of gold in a swine's snout, so is a fair woman which is without discretion." (Proverbs 11:22)
A discreet woman carefully considers her actions and chooses her words cautiously. She doesn't try to manipulate and control others, but she does maintain control over herself.
One of my favorite verses about discretion is this one:
"The discretion of a man [woman] deferreth his [her] anger; and it is his [her] glory to pass over a transgression." (Proverbs 19:11)
A discreet wife will overlook her husband's faults (Not talking about major sins here.) and will respond to difficult situations with self-control, good sense, and wisdom. Are you a discreet wife??
All of the posts in this series have been designed to help you build your marriage and to be a strong, confident, suitable helpmeet who is an asset to your husband. Which one was your favorite?
The Abiding Wife
The Respectful Wife
The Accepting Wife
The Admiring Wife
The Supportive Wife
The Humble Wife
The Grateful Wife
The Joyful Wife
The Content Wife
The Trustworthy Wife
The Kind Wife
The Sympathetic Wife
The Pure Wife
The Serene Wife
The Celebrating Wife
The Wise Wife
The Suitable Helper
The Diligent Wife
The Sensible Wife
Your Turn to Share:
I'd love to hear a testimony of how you are learning to be a woman of discretion. P
lease leave a comment here on my blog or over on my
Facebook page, so we might all be encouraged! You may also email me at elizabeth@yestheyareallours.com if you wish to share a private testimony.
If you were blessed or encouraged by this post, please consider sharing it with your friends on Facebook or other social media sites. Thank you!
Link up:

I'd love to have you link up your blog to mine! Please link up any past or present posts related to Christian marriage. Don't forget to link back to my blog! Thanks!
Blogs I link up with from week to week: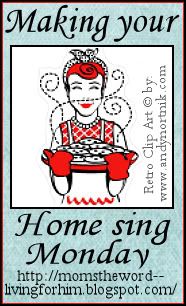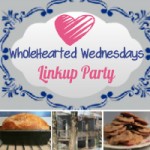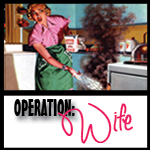 Christian Mommy Blogger
Please link up your blog post on marriage below by entering the url of your specific post. Where it says "Your Name" enter the title of your blog post, not your personal name! Thanks! :)