Welcome back to
Marriage Monday
! I'm so glad you've joined me as we focus on strengthening and promoting godly marriages, both in our nation and in our own backyards!
Since the beginning of the year we've been looking at various characteristics of the godly wife. Today I want to take a look at the sensible or sober-minded wife.
Titus 2:4-5 reads:
That they may teach the young women to be sober, to love their husbands, to love their children,
To be
discreet, chaste, keepers at home, good, obedient to their own husbands, that the word of God be not blasphemed.
Interestingly, the words translated teach, sober, and discreet are all the same Greek word -- sophronizo.
Sophronizo means:
to restore one to his senses
to moderate, control, curb, disciple
to hold one to his duty
to admonish, to exhort earnestly
to be of sound mind, sober-minded
Other versions of the Bible translate this word as sensible, self-controlled, or discreet.
I love what Debi Pearl has to say about this trait in Created to be His Help Meet:
A sober wife is one who faces the fact that she is no longer a freewheeling individual, with time to do as she pleases. She knows that marriage is a joyous, but also a grave responsibility. She cannot be flighty and frivolous. She makes a commitment to be the best wife, mother and manager of the home that anyone could be. She becomes the acting CEO of a great enterprise of which her husband is the owner.
Our American culture over the past 50 or so years has devalued the roles of wife, mother and homemaker to the point that the average woman of today thinks it is a no-brainer job that requires no training, little skill or preparation, and hardly any intelligence or creativity. That's about as far from the truth as the sun is from the earth! It's also why so many women experience great difficulty after the births of their babies and soon decide "they aren't cut out to be mothers and certainly not stay-at-home mothers!"
There is just as much skill required to properly manage a home and family and to be a wise and efficient help meet as there is to managing a corporation! "A sober wife is one who considers her options, makes her plans, and follows through in order to avoid the confusion of mismanagement." (Debi Pearl)
Our most basic responsibilities as help meets include serving nutritious meals at regularly scheduled times, maintaining a clean, orderly home, cultivating a
peaceful, loving atmosphere in the home, and meeting our husband's and children's physical and emotional needs. In addition, we are the manager of the schedule and the coordinator of all family activities. It's a Demanding Job . . . and not one that should be taken lightly.
Most women struggle with the basics mentioned above! Part of being a sober-minded or sensible wife is learning to simplify our lives, homes, routines and meals to make things manageable, learning to plan and prepare ahead, and developing crucial time and home management skills. To be successful, we must be willing to acquire needed skills, invest in personal development, work on our self-control and diligence, improve our attitudes, and brainstorm creative ways to overcome obstacles. Debi Pearl asserts: "A sober wife makes herself the match of every circumstance."
She gives the illustration of learning to put supper in the crock pot early in the day, so dinner is ready in spite of a fussy baby, sick children, or other unexpected interruptions in our day.
While I often fail at this, I'm pleased that I made myself a match for my circumstances this past weekend by "thinking outside the box." Our cooktop is on the blink (literally as it blinks an error message!) and my husband assumed I wouldn't be able to make him his standard breakfast of fried eggs. Wrong! Pancake griddle to the rescue!! ;)
Being a sensible, sober-minded, strong, and competent help meet is no easy job! But God has called us to this task and He will enable us if we rely on Him!
I want to end with another great quote from Debi Pearl:
A wise woman doesn't ever allow herself to be a liability, but strives to always be an asset to the marriage. She looks for ways to make, save, and use money wisely. Her husband knows he is a richer man because she is his wife.
Honestly ask yourself -- Are you an asset or a liability to your husband?
Disclaimer: I realize some women are hindered from performing the responsibilities of a help meet due to illness or disability. I do not wish to increase your feelings of guilt or disappointment. Just know that you can still be an asset by maintaining a cheerful disposition, a posture of trust in the Lord, and by spending much time in prayer for your family.
All of the posts in this series have been designed to help you build your marriage and to be a strong, confident, suitable helpmeet who is an asset to your husband. Which one was your favorite?
The Abiding Wife
The Respectful Wife
The Accepting Wife
The Admiring Wife
The Supportive Wife
The Humble Wife
The Grateful Wife
The Joyful Wife
The Content Wife
The Trustworthy Wife
The Kind Wife
The Sympathetic Wife
The Pure Wife
The Serene Wife
The Celebrating Wife
The Wise Wife
The Suitable Helper
The Diligent Wife

Your Turn to Share:
I'd love to hear how you are learning to be a sober-minded, sensible, self-controlled wife. Honestly, are you an asset or a liability to your husband?? P
lease leave a comment here on my blog or over on my
Facebook page, so we might all be encouraged! You may also email me at elizabeth@yestheyareallours.com if you wish to share a private testimony.
If you were blessed or encouraged by this post, please consider sharing it with your friends on Facebook or other social media sites. Thank you!
Link up:

I'd love to have you link up your blog to mine! Please link up any past or present posts related to Christian marriage. Don't forget to link back to my blog! Thanks!
Blogs I link up with from week to week: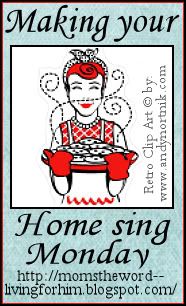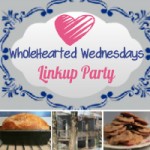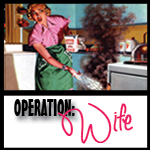 Christian Mommy Blogger
Please link up your blog post on marriage below by entering the url of your specific post. Where it says "Your Name" enter the title of your blog post, not your personal name! Thanks! :)