Welcome back to
Marriage Monday
! I'm so glad you've joined me as we focus on strengthening and promoting godly marriages, both in our nation and in our own backyards!
Since the beginning of the year we've been looking at various characteristics of the godly wife. Today I want to consider the wife who is a helper suitable for her husband.
We can learn much about marriage by going back to the creation account.
Genesis 2:18 says, "And the LORD God said, It is not good that the man should be alone: I will make him an help meet for him." (KJV)
The phrase "help meet" is translated in other versions as "helper suitable" or "helper comparable." It comes from the original Hebrew words -- "ezer kenegdo." When translated into English, the word "ezer" loses much of the rich meaning it has in Hebrew. T
he word "helper" has taken on a negative connotation over time. Many women conceive it to be weak, patronizing and inferior. Yet, in Hebrew, "ezer" actually contains the connotation of great strength. The modifying word "kenegedo" means corresponding, suitable, or essential. So joined together, "ezer kenegedo" means essential counterpart, indispensable companion, or corresponding strength." (This information comes from
Ezer: Biblical Femininity
published by Grace Church in Greenville, SC.)
The word "ezer" is used 21 times in the Old Testament, mostly refering to God. A woman who is an "ezer" reflects the ezer nature of God -- an ally, someone who nurtures and brings strength and support.
Our goal as wives should be to become our own husband's greatest ally, nurturing, encouraging and supporting him, and bringing him strength.
Rather than competing with our husbands, we should be focused on completing and complementing them. We must remember that we are on the same team! Our husband may be the team captain, the one calling the plays, but none of the plays will be successful if we aren't doing our part. Teamwork is essential to the success of any team, including the husband/wife team!
Debi Pearl in her plain-speaking style has this to say in her challenging book, Created to be His Help Meet:
If you are a wife, you were created to fill a need, and in that capacity you are a "good thing," a helper suited to the needs of a man. This is how God

created you and it is your purpose for existing. You are, by nature, equipped in every way to be your man's helper. You are inferior to none as long as you function within your created nature, for no man can do your job, and no man is complete without his wife. You were created to make him complete, not to seek personal fulfillment parallel to him. A woman trying to function like a man is as ridiculous as a man trying to be like a woman. A unisex society is a senseless society -- a society dangerously out of order.
If you are a modern woman, her words probably made you cringe! That is only because we have been deceived by Satan into believing a lie and conditioned by modern American society to believe that as women we can do anything we want to do, become anything we dream of, and that we don't need a man holding us back. In reality, we can do anything we want to do . . . but we will achieve our greatest fulfillment in life when we are living according to God's design!
As women we were created and designed by God to fulfill an important role -- to be a strong, suitable, and indispensable helper to our husbands as they carry out the calling God places on their lives. The calling God places on our own lives as women will support and enhance our husband's calling, never contradict it.
How this looks will vary greatly from couple to couple. That is why we as women must be flexible and adaptable -- we must adapt to our unique husbands and what God has called them to do. This is why we can't compare ourselves to others. Our role as a helper suitable to our man will look very different depending on whether we are married to a farmer, a pastor, a doctor, a business owner or a missionary. It will also look very different based on the unique personality, temperament and preferences of our own husbands.
For example, my Mom used to always pack my Dad's suitcase for him when he went out of town on business trips. Evidently, he liked that, and I'm sure it prevented many a forgotten item! ;) If I were to try to pack my husband's suitcase, it would definitely offend him and he would not consider that a help!!
What are some practical ways a wife may be a suitable helper to her husband? She may help him by creating a home that is a haven from the outside world, by training and educating their children, by preparing nutritious meals, by encouraging him and supporting him in all he does, and by caring for his aging parents. She may also help him by contributing to the family income, by helping manage the finances, by serving as his secretary, by helping him with marketing or PR for his business, by ministering to people in need, or by helping to sow seed and reap the harvest (both physically and spiritually).
These are just a few ways that a wife may be an extremely valuable helper to her husband. I'd love to hear some specific ways that you are a helper perfectly suitable to your own husband. How do you help, strengthen, support, and enable him to be successful? How are your talents and skills perfectly designed to mesh wtih his?
All of the posts in this series have been designed to help you build your marriage and to be a strong, confident, suitable helper for your husband. Which one was your favorite?
The Abiding Wife
The Respectful Wife
The Accepting Wife
The Admiring Wife
The Supportive Wife
The Humble Wife
The Grateful Wife
The Joyful Wife
The Content Wife
The Trustworthy Wife
The Kind Wife
The Sympathetic Wife
The Pure Wife
The Serene Wife
The Celebrating Wife
The Wise Wife
Your Turn to Share:
I'd love to hear practical ways that you help your husband. How do you compliment and complete him? What makes you and your husband a good team? P
lease leave a comment here on my blog or over on my
Facebook page, so we might all be encouraged! You may also email me at elizabeth@yestheyareallours.com if you wish to share a private testimony.
If you were blessed or encouraged by this post, please consider sharing it with your friends on Facebook or other social media sites. Thank you!
Link up:

I'd love to have you link up your blog to mine! Please link up any past or present posts related to Christian marriage. Don't forget to link back to my blog! Thanks!
Blogs I link up with from week to week: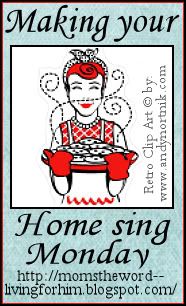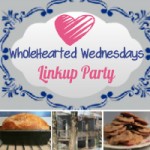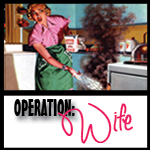 Please link up your blog post on marriage below by entering the url of your specific post. Where it says "Your Name" enter the title of your blog post, not your personal name! Thanks! :)