Welcome back to
Marriage Monday
! I'm so glad you've joined me as we focus on strengthening and promoting godly marriages, both in our nation and in our own backyards.
Since the beginning of the year we've been looking at various characteristics of the godly wife. Last week I focused on the discreet wife, and today I'm going to explore the homeworking wife.
One of the key scriptural passages that explains a woman's role and highlights her calling is Titus 2:4-5:

That they may teach the young women to be sober, to love their husbands, to love their children, to be discreet, chaste, keepers at home, good, obedient to their own husbands, that the word of God be not blasphemed.
Today we are looking at the phrase "keepers at home," which is translated "workers at home" in other versions of the Bible. In the Greek this is one word, oikourgos, which comes from two root words: Oikos, which means "a dwelling, a home, or a household," and ergon which means "to work or be employed."
Respected women's author and speaker, Martha Peace, has this to say in her book,
The Excellent Wife:
The biblical concept of a "worker at home" is not a popular one today, but I do believe that God intended for the women, especially the younger women, to stay home and do a good job of caring for their homes and for their families. A wife who is gone with too many activities or work does not have the time or energy to keep her home as it should be kept.
Women today are living in a time when there are so many options available to them! Yet, having too many options can sometimes bring confusion. It's sort of like going into an ice cream shop and being overwhelmed by all the possible flavors! How can you ever be sure you are making the right choice?!
Also, societal and financial pressures prevent many women from choosing home. And then there is this little problem of a lack of training. Young women today are being trained to excel in every possible career . . . except for homemaking! Despite popular opinion, it takes a lot of skill to manage a home and family well! A woman who has been trained for a career, but who has limited homemaking skills, will naturally feel very inept at home and want to return to the arena where she shines.
I believe that any woman, even those who aren't naturally "domestic," can cultivate a heart for home!! Since God created the home as a woman's special domain, He will enable us to flourish there!
A godly wife is organized and works hard to operate her home with the least possible chaos. She creates an optimistic, joyful atmosphere for her family. God has always intended for the home to be the wife's domain. ~ Martha Peace in The Excellent Wife
When a woman makes the commitment to come home and invest in her family, she may feel like she is "wasting her education" or "not using her talents." However, a true education is never a waste! Many talents and skills can be used in the home and from the home. Also, as I discovered as a young working mother, the projects I was pouring my life into were soon "shelved" because they were "outdated," but my husband and children are lifelong "projects" worthy of my time! My life can have an eternal impact as I spend it pouring into them! (To read my testimony about why I left my career as a technical writer and turned my heart towards home, click HERE.)
Consider this passage from Virginia Fugate in my all-time favorite book on biblical womanhood, The Other Side of the Garden:
Today, many younger women have been convinced that their talents are too valuable to to be kept at home. Instead they believe that they should practice their talents in the marketplace and be paid cash for their efforts. The extra income that working wives earn may allow them to purchase a few more things for the house, but their modern houses are no longer warm and "alive" homes. Now, their houses stand empty most of the day and latch-key children return from school to nothing more than cold electronics as a substitute parent. Today's children enter their houses to learn lessons of life from a television set, rather than from a real live and loving mom. They heat a snack in a microwave, rather than help Mom bake homemade cookies; and their fellowship is with their peers, rather than with parents who care. Many of our modern homes stand rich in prosperity, but very poor in soul.
Am I saying that every woman should be a "stay at home mom?" No. Actually, I don't think any woman should be a "stay at home mom!"
Yes, you read that right! :)
I strongly believe that God has called women to be workers at home. There is a big difference between staying at home and working at home! Many women stay home and sleep until noon while the children fend for themselves, watch TV for hours and use it as a babysitter, hang out on the Internet all day and half the night, zap frozen dinners in the microwave because they don't like to cook, and stay up all night reading their favorite romance novels, which means they drag through the next day, snapping at their children because they didn't get any sleep the night before. This is a far cry from what God intended!!
Consider this quote from Debi Pearl in her challenging book, Created to be His Help Meet:



Keeping the home is more than staying at home: it is having a heart that is fixed on the home. A help meet will be engaged in creative enterprises that challenge and inspire that children. She will guard the home against outside influences, and she will always be on watch to protect the children form thier own inventions of evil. She will not be idle and neither will her children. She will ease her husband's load by painting the hall and cutting the grass. She will be frugal in all her endavors and she will teach the childen to love serving Daddy. She will keep the home so that when Daddy comes home, it is to a sanctuary of peace, love, and order.
The bottom line is that God has given us our job description and defined our priorities in the Titus 2 passage quoted above -- we are to love our husbands and be their
help meets
, we are to love our children and raise them in the
nurture and admonition of the Lord
, and we are to be busy working at home, creating a home for our families, managing that home, guarding it from the evil that slithers in through the cracks, and making it a center of ministry. Any other work we engage in is in addition to and lower in priority than these God-given mandates!
Am I saying that a wife should never work outside her home? No, I'm not. There are many different situations and scenarios facing women today. Women also live through many seasons with differing requirements on their time and energy. It is challenging enough for me to know God's will for myself, let alone every other woman out there! I'm just sharing what God's Holy, Inspired Word says -- and the Holy Spirit can show you how to apply it to your own life in a way that works for your family and brings glory to God!
All of the posts in this series have been designed to help you build your marriage and to be a strong, confident, suitable helpmeet who is an asset to your husband. Which one was your favorite?
The Abiding Wife
The Respectful Wife
The Accepting Wife
The Admiring Wife
The Supportive Wife
The Humble Wife
The Grateful Wife
The Joyful Wife
The Content Wife
The Trustworthy Wife
The Kind Wife
The Sympathetic Wife
The Pure Wife
The Serene Wife
The Celebrating Wife
The Wise Wife
The Suitable Helper
The Diligent Wife
The Sensible Wife
The Discreet Wife
Your Turn to Share:
I'd love to hear a testimony of how you turned your heart towards home. I'd also like to hear how you are learning to be a woman who is a worker at home. P
lease leave a comment here on my blog or over on my
Facebook page, so we might all be encouraged! You may also email me at elizabeth@yestheyareallours.com if you wish to share a private testimony.
If you were blessed or encouraged by this post, please consider sharing it with your friends on Facebook or other social media sites. Thank you!
Link up:

I'd love to have you link up your blog to mine! Please link up any past or present posts related to Christian marriage. Don't forget to link back to my blog! Thanks!
Blogs I link up with from week to week: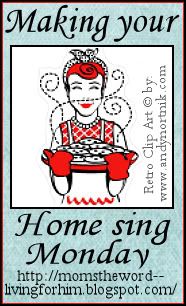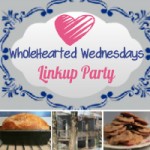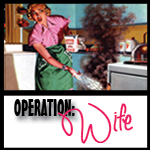 Christian Mommy Blogger
Please link up your blog post on marriage below by entering the url of your specific post. Where it says "Your Name" enter the title of your blog post, not your personal name! Thanks! :)