Welcome back to
Marriage Monday
! I'm so glad you've joined me as we focus on strengthening and promoting godly marriages, both in our nation and in our own backyards.
Since I was on vacation with my family this past week in the mountains of Tennessee, I thought this was a perfect time to share this guest post written by a friend of mine! The amazing thing is it fits in perfectly with my godly wife series, and discusses the quality that the Lord had put on my heart to cover next! (Isn't our God just amazing like that??) :)
This week I watched a woman and her young daughter move out of our neighborhood. My heart sank to see this young mother separating from her husband.. I wondered what had caused this tragedy and quickly realized that the best thing I could do for them was pray for God's presence to be manifested in their lives to help heal their marriage before it was too late.
As I was praying for them, I contemplated how many couples I have seen suffer through divorce. God directed me to meditate on the following verse: "Wives, submit to your own husbands, as to the Lord. For the husband is the head of the wife, as also Christ is head of the church; and He is the Savior of the body. Therefore, just as the church is subject to Christ, so let the wives be to their own husbands in everything." - Ephesians 5:22-24
Are we really living each day according to this scripture? I know we have heard it many times -- "submission" -- that sometimes dreaded word. Some of us first began to truly understand that word when we were saved by the grace of Christ.
It is important to understand this commandment in our homes - first submitting to Christ, then to our husbands. When we submit to Christ and study his word daily, his Spirit will begin to teach us how to honor our husbands. I believe this is one of the most important things you can do to strengthen your marriage.
In honoring your husband, you are directly protecting your family. In one of Dr. Dobson's books, he pointed out how the state of marriage has declined since the 1950's. Much of our society has embraced the women's liberation movement that encourages women to usurp their husband's authority in the home. This is clearly a result of satan's direct attack on families.
We need to be keenly aware that satan is attacking our marriages every day in an attempt to destroy them. Please hear that again – satan is out to destroy your marriage! It can start out as that little nagging voice in your head "I can not believe my husband did ______"; "It drives me crazy when he ________". Then anger starts to take hold in our hearts. This is where the dangerous process starts. If we let the anger take root, then the seeds of dissatisfaction will lay the ground to begin destroying our marriage. "A wrathful man stirs up strife, But he who is slow to anger allays contention" - Proverbs 15:18.
We can instead choose the godly model of marriage by honoring our husbands and letting them make decisions for our families. We are then giving our husbands the God given authority for our household. As we relinquish the authority to him, it allows him to be the husband God intended. Also, pray for your husband each day, that God will help him become a stronger man of God. Our husbands will in turn be edified in our marriages and allowed to stand in their God given authority. This will strengthen our marriages, families and homes.
Angela shared about loving her husband during the tough times in this spot last November. God is still teaching and refining her as she walks through the fire. As she continues her desert journey, she is faithfully recording the words that God gives to her, often in the middle of the night. She is not sure if the words which she spills in the moonlight will find their way into a book of their own, or maybe a blog, or if they will stay safely tucked away in a quiet journal. But wherever He leads, she will follow.
All of the posts in this series have been designed to help you build your marriage and to be a strong, confident, suitable helpmeet who is an asset to your husband. Use thie list to catch up on any you may have mised.
The Abiding Wife
The Respectful Wife
The Accepting Wife
The Admiring Wife
The Supportive Wife
The Humble Wife
The Grateful Wife
The Joyful Wife
The Content Wife
The Trustworthy Wife
The Kind Wife
The Sympathetic Wife
The Pure Wife
The Serene Wife
The Celebrating Wife
The Wise Wife
The Suitable Helper
The Diligent Wife
The Sensible Wife
The Discreet Wife
The Homeworking Wife, part 1
The Homeworking Wife, part 2
Your Turn to Share:
I'd love to hear how you have learned to be a submissive wife in a world that encourages women to "rule the roost." P
lease leave a comment here on my blog or over on my
Facebook page, so we might all be encouraged! You may also email me at elizabeth@yestheyareallours.com if you wish to share a private testimony or a guest post.
If you were blessed or encouraged by this post, please consider sharing it with your friends on Facebook or other social media sites. Thank you!
Link up:

I'd love to have you link up your blog to mine! Please link up any past or present posts related to Christian marriage. Don't forget to link back to my blog! Thanks!
Blogs I link up with from week to week: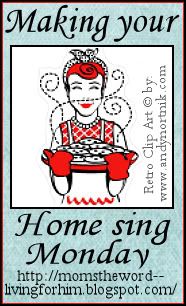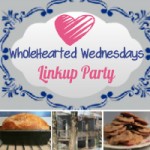 Christian Mommy Blogger
Please link up your blog post on marriage below by entering the url of your specific post. Where it says "Your Name" enter the title of your blog post, not your personal name! Thanks! :)