Welcome back to
Marriage Monday
! I'm so glad you've joined me as we focus on strengthening and promoting godly marriages, both in our nation and in our own backyards.
Since the beginning of the year we've been looking at the characteristics of the godly wife, and in the last few weeks we've been looking specifically at the admonitions to women found in Titus 2:4-5:
"That they may teach the young women to be sober, to love their husbands, to love their children, to be discreet, chaste, keepers at home, good, obedient to their own husbands, that the word of God be not blasphemed."
Two weeks ago, I dove into the stormy waters of wives being submissive to their husbands. This is not a popular portion of Scripture to tackle, but it is absolutely essential for modern day Christian women to understand and apply this admonition to their lives! Why? "that the word of God be not blasphemed."
Then, last week, I explored the difference between biblical submission and obedience, by examining the different Greek words used and the ramifications of each. If you want my conclusion in a nutshell, here it is:
While obedience is simple compliance to a list of rules or commands, submission is an attitude of respect and a willingness to obey God either by complying with the wishes of an authority or by respectfully disobeying that authority if the need arises.
As we discussed last week, there are certainly times when a husband may command his wife to do something illegal or immoral, and she may need to respectfully disobey her husband's directives. This is an appropriate course of action when her husband's requests are in clear
violation with God's Word.
However, it is more common that a husband will do something, or ask his wife to do something, that she disagrees with, doesn't like, thinks is foolish, believes to be wrong, finds offensive, believes others will look down on, or cramps her style. This is where the rubber meets the road for a wife! Many wives consider themselves to be "more spiritual" than their husbands -- but a truly spiritual wife will obey the clear commands of scripture to submit her will to her husbands, to follow his leadership, and to treat him with respect!!!
"

In like manner, you married women, be submissive to your own husbands [subordinate yourselves as being secondary to and dependent on them, and adapt yourselves to them], so that even if any do not obey the Word [of God], they may be won over not by discussion but by the [godly] lives of their wives,




2

When they observe the pure and modest way in which you conduct yourselves, together with your reverence [for your husband; you are to feel for him all that reverence includes: to respect, defer to, revere him—to honor, esteem, appreciate, prize, and, in the human sense, to adore him, that is, to admire, praise, be devoted to, deeply love, and enjoy your husband].

3

Let not yours be the [merely] external adorning with [elaborate] interweaving and knotting of the hair, the wearing of jewelry, or changes of clothes;

4

But let it be the inward adorning and beauty of the hidden person of the heart, with the incorruptible and unfading charm of a gentle and peaceful spirit, which [is not anxious or wrought up, but] is very precious in the sight of God.

5

For it was thus that the pious women of old who hoped in God were [accustomed] to beautify themselves and were submissive to their husbands [adapting themselves to them as themselves secondary and dependent upon them].




6

It was thus that Sarah obeyed Abraham [following his guidance and acknowledging his headship over her by] calling him lord (master, leader, authority). And you are now her true daughters if you do right and let nothing terrify you [not giving way to hysterical fears or letting anxieties unnerve you].

" ~ 1 Peter 3:1-6 (Amplified Bible)
Want to know whether you are truly a submissive wife? Check out the list below! (Warning: You might want to put on some steel-toed boots first!) ;)
Ten Traps that Trip up the Trying-to-be-Submissive Wife:
1. You continue to do things that you know your husband dislikes, finds annoying, disapproves of or is irritated by.
2. You argue and debate over everything your husband asks you to do or any opinion he shares.
3. You value the opinions of your friends or family more than your husband's.
4. You argue, pout, throw temper tantrums, or give the cold shoulder treatment when you do not get your own way in a matter.
5. You do not stay within the limits of your budget and lie about purchases or hide them from your husband.
6. You interrupt, correct, or talk for your husband when others are around.
7. You manipulate your husband to get your own way. (These are common forms of manipulation: crying, begging, nagging, complaining, throwing a fit, withholding physical affection, using the silent treatment, insincere flattery, going home to Mama.)
8. You make major decisions or decisions that are important to him without consulting your husband.
9. You defy your husband's wishes in any area where he has given an opinion or a directive, from places you go, to how late you stay out, to how you spend your time, to what foods you prepare, to how you dress or how you dress your children, to where you go to church, to how you train the children, etc.
10. You distrust the decisions he makes and take matters into your own hands.
22

Wives, be subject (be submissive and adapt yourselves) to your own husbands as [a service] to the Lord.


24

As the church is subject to Christ, so let wives also be subject in everything to their husbands." ~ Ephesians 5:22,24 (Amplified Bible)
I know this level of submission is challenging, especially in the male-bashing culture we live in today, but when we purpose to be godly wives who follow the biblical pattern God has clearly revealed to us in His Word, we will reap the rewards in our own marriages and families; we will lay the foundation for future generations; our churches will be strengthened; and our marriage will shine as bright lights in this dark world, giving us an opportunity to share the hope that lies within us!
All of the posts in this series have been designed to help you build your marriage and to be a strong, confident, suitable helpmeet
who is an asset to your husband. Use this
list to catch up on any posts you may have missed.
The Abiding Wife
The Respectful Wife
The Accepting Wife
The Admiring Wife
The Supportive Wife
The Humble Wife
The Grateful Wife
The Joyful Wife
The Content Wife
The Trustworthy Wife
The Kind Wife
The Sympathetic Wife
The Pure Wife
The Serene Wife
The Celebrating Wife
The Wise Wife
The Suitable Helper
The Diligent Wife
The Sensible Wife
The Discreet Wife
The Homeworking Wife, part 1
The Homeworking Wife, part 2
The Obedient Wife
Understanding Submission vs. Obedience
Your Turn to Share:
How did you do on the checklist?? What area was your downfall? I'd love to hear your thoughts on being a submissive wife! P
lease leave a comment here on my blog or over on my
Facebook page, so we might all be encouraged! You may also email me at elizabeth@yestheyareallours.com if you wish to share a private testimony or a guest post.
If you were blessed or encouraged by this post, please consider sharing it with your friends on Facebook or other social media sites. Thank you!
Link up:

I'd love to have you link up your blog to mine! Please link up any past or present posts related to Christian marriage. Don't forget to link back to my blog! Thanks!
Blogs I link up with from week to week: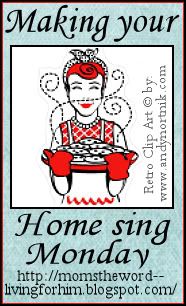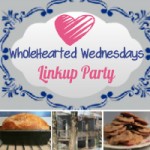 Please link up your blog post on marriage below by entering the url of your specific post. Where it says "Your Name" enter the title of your blog post, not your personal name! Thanks! :)