Welcome back to
Marriage Monday
! I'm so glad you've joined me as we focus on strengthening and promoting godly marriages, both in our nation and in our own backyards.
Since the beginning of the year we've been looking at the characteristics of the godly wife, and in the last few weeks we've been looking specifically at the admonitions to women found in Titus 2:4-5:
"That they may teach the young women to be sober, to love their husbands, to love their children, to be discreet, chaste, keepers at home, good, obedient to their own husbands, that the word of God be not blasphemed."
Today I want to tackle the hot potato of wives being obedient or submissive to their husbands. This is not a popular portion of Scripture to tackle, but it is absolutely essential for modern day Christian women to understand and apply this admonition to their lives! Why? "that the word of God be not blasphemed."
Last week my friend, Angela, provided an excellent introduction to the topic of being a submissive wife. If you missed her post, you can read it here.
I looked up the word "obedient" on blueletterbible.org and this is what I found:
Outline of Biblical Usage
to arrange under, to subordinate

to subject, put in subjection

to subject one's self, obey

to submit to one's control

to yield to one's admonition or advice

to obey, be subject

This word was a Greek military term meaning "to arrange [troop divisions] in a military fashion under the command of a leader". In non-military use, it was "a voluntary attitude of giving in, cooperating, assuming responsibility, and carrying a burden"

.
In the military there is a clearly defiined chain of command. Whether a new recruit or a general, every person must learn to obey the commands of those in authority over him, or expert to suffer some painful consequences. There is no debate, no questioning, no trying to get around it. It doesn't matter who is smarter, or older, or better at a task. The military system is based entirely on rank and authority.
God has created this world and put in place a system of authority that affects both the physical world and the spiritual world:
"Let every soul be subject to the governing authorities. For there is no authority except from God, and the authorities that exist are appointed by God.
Therefore whoever resists the authority resists the ordinance of God, and those who resist will bring judgment on themselves." ~ Romans 13:1-2 (NKJV)
As part of His perfect design, He has created an authority structure within the home. God's design is for the husband to be the head, the leader, the one in authority, and for the woman to be his invaluable assistant, perfectly designed helpmeet, and one who cheerfully follows His direction and leadership for the family. The purpose for this authority structure is to provide a prescription for peace, harmony and order within the home, for provision and protection for the wife and children, and to provide a picture of the relationship between Christ and the church.
"Wives, submit to your own husbands, as to the Lord.
For the husband is head of the wife, as also Christ is head of the church; and He is the Savior of the body.
Therefore, just as the church is subject to Christ, so
let
the wives
be
to their own husbands in everything." ~ Ephesians 5:22-24
Just as the church should submit to the authority and protection of Christ, so the wife should submit to the authority and protection of her own husband in everything.
There are so many ways that this command has been distorted, which is probably one reason that so many women (and even men) react to this teaching!
One distortion is teaching that all women should obey all men. This is heresy! The Bible teaches that a wife should obey her own husband! That's all! She doesn't have to submit to every Tom, Dick and Harry! :) Her pastor cannot come in between this authority structure and command the wife to do something, such as enroll the children in the church's Christian school. The wife is to submit to her own husband's direction and authority!
Furthermore, the wife should obey her husband in everything. This means in how the children are trained and educated, how the house is furnished and decorated, how she dresses and wears her hair, where the family lives, goes to church, goes on vacation, etc. The only exception would be if the husband asks the wife to sin or disobey a clear teaching of God's Word. Then she should make an appeal, and respectfully disobey if necessary. (You can read more about this in The Excellent Wife by Martha Peace.)
Now, I'll admit that some men make this command easy to follow, by giving their wives much room to make their own decisions within a set of boundaries. Conversely, other men are very controlling and demanding, making this command much harder to obey! Such a woman will have a more difficult "row to hoe" (as my Mom would say!).
Free advice: If you are an unmarried woman, I suggest that you marry wisely and beware of an overly controlling, overly jealous man! If he is a control freak before you say "I do," he will likely be unbearable after you are husband and wife!
This brings us to another common distortion of this Biblical teaching -- that of an over controlling, domineering man or a wimpy, "doormat" type of woman. These are caricatures of the biblical model. Husbands are to love their wives as Christ loved the church, laying down their lives for them. Women are to be strong, virtuous, helpmeets. God designed men and women to be "creative counterparts" that compliment and complete each other!! Women should give wise input into decisions and husbands should value the perspectives and insights of their wives. They should seek to find a place of unity and peace on every decision, but if not, the husband should have the final word and the wife should submit her will to his. (Although, she may still pray fervently for divine intervention if she feels like he is making a mistake!)
There is so much more that could be said on this subject . . . perhaps I will continue it next week! I'd love to hear your feedback on this challenging topic!
All of the posts in this series have been designed to help you build your marriage and to be a strong, confident, suitable helpmeet who is an asset to your husband. Use thie list to catch up on any you may have mised.
The Abiding Wife
The Respectful Wife
The Accepting Wife
The Admiring Wife
The Supportive Wife
The Humble Wife
The Grateful Wife
The Joyful Wife
The Content Wife
The Trustworthy Wife
The Kind Wife
The Sympathetic Wife
The Pure Wife
The Serene Wife
The Celebrating Wife
The Wise Wife
The Suitable Helper
The Diligent Wife
The Sensible Wife
The Discreet Wife
The Homeworking Wife, part 1
The Homeworking Wife, part 2
Your Turn to Share:
I'd love to hear how you have learned to be an obedient wife in a world that encourages women to "rule the roost." Have you learned to submit your will to your husband, as unto the Lord? What rewards have you discovered?? P
lease leave a comment here on my blog or over on my
Facebook page, so we might all be encouraged! You may also email me at elizabeth@yestheyareallours.com if you wish to share a private testimony or a guest post.
If you were blessed or encouraged by this post, please consider sharing it with your friends on Facebook or other social media sites. Thank you!
Link up:

I'd love to have you link up your blog to mine! Please link up any past or present posts related to Christian marriage. Don't forget to link back to my blog! Thanks!
Blogs I link up with from week to week: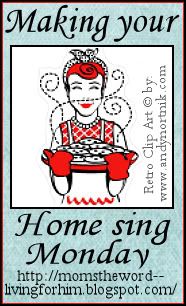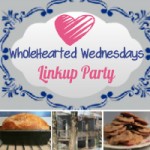 Christian Mommy Blogger
Please link up your blog post on marriage below by entering the url of your specific post. Where it says "Your Name" enter the title of your blog post, not your personal name! Thanks! :)