Welcome back to
Marriage Monday
! I'm so glad you've joined me as we focus on strengthening and promoting godly marriages, both in our nation and in our own backyards.
Since the beginning of the year we've been looking at the characteristics of the godly wife, and in the last few weeks we've been looking specifically at the admonitions to women found in Titus 2:4-5:
"That they may teach the young women to be sober, to love their husbands, to love their children, to be discreet, chaste, keepers at home, good, obedient to their own husbands, that the word of God be not blasphemed."
Last week, I dove into the stormy waters of wives being obedient or submissive to their husbands. This is not a popular portion of Scripture to tackle, but it is absolutely essential for modern day Christian women to understand and apply this admonition to their lives! Why? "that the word of God be not blasphemed."
I debated with myself whether to title last week's post
The Submissive Wife
or
The Obedient Wife.
I ended up going with
the word
obedient
simply because that is the word used in the King James version of the Bible, which I was quoting from. However, I must admit that I prefer (and wish I had used) the word
submissive
, because I think it more accurately portrays the concept being communicated in this passage.

As it goes, one of my readers objected to my use of the word obedient. Here is her comment:
I do not think submit means obey. Children obey parents because parents have that kind of authority. My husband is not my authority, he is my equal partner, but we both can't have the final say, so, Biblically, I respect him as the God appointed head. It is about chosen respect, not ordered obedience.
While I don't agree with every word of her comment (Actually, husbands and wives are equal in worth, but not equal in position or authority.), I do agree with the point she brought up about obedience and submission. So, I've decided to devote today's post to explaining the difference between biblical submission and obedience.
Submission vs. Obedience
The best way I know to explain the difference is to quote from the excellent book On the Other Side of the Garden: Biblical Womanhood for Today's World by Virginia Fugate.
Mrs. Fugate offers the clearest explanation of this that I've ever read.
First, let's consider biblical obedience:
God's Word uses two distinctive Greek words, one for obedience and the other for submission, when referring to the function of various subordinates within governing establishments. The Greek word hupakouo is normally used in Scripture for obedience. Its technical meaning is "under the hearing of commands." A biblical command for obedience is often followed by a promise of blessing to the subject who complies, or with a warning of negative consequences to the subject who chooses noncompliance. Under the command for obedience, the subordinate is offered no alternative but to obey, nor is he allowed to debate the question of whether he should or should not obey. The appointed authority enforces compliance, executes judgment, and stands responsible for the results of his rule.
An example of obedience (in contrast to submission) is found in Colossians 3:22-25, where Christian slaves were commanded to obey their masters as if they were obeying the Lord Himself. Another example is found in Ephesians 6:1-3, where children are commanded to obey their parents as unto the Lord. They are also promised the blessing of long life if they do so.
Now, let's look at biblical submission:
The second word used in the Bible when referring to the function of subordinates is Hupotaso which means submission. Technically, submission means "under placement or position, status or rank." This word is used by the writers of Scripture to refer to the positions and attitudes of subjects under the authority of their government (1 Peter 2:13-15), to believers under the teaching authority of their pastors (Hebrews 13:17), and of wives under the leadership of their husbands (Ephesians 5:22). The biblical definition of submission includes the willing and positive response of a subordinate to his rightful authority. The submissive subject consciously and freely yields his or her own will to the will of the authority.
When God in His Word commands obedience to those in authority, the will of the person is bypassed and his only choice is compliance. For example, a child is to unquestionably obey the commands of his parents, and parents are instructed to require obedience from their children, even enforcing compliance when necessary. However, when God commands a wife to submit to her husband, He is requiring more than blind obedience. He is calling her to voluntarily submit her will to her husband in the same way that Christ submitted His will to the Father.
Likewise, ye wives, be in subjection to your own husbands, that if any obey not the Word, they also may be won without the word by the conduct of their wives. ~ 1 Peter 3:1
The word likewise, sometimes translated, in the same manner, refers back to the preceding chapter, where Christ's submission to the will of His Father is held up as our example to follow. (See 1 Peter 2:21-23.)
Another huge difference between obedience and submission is that the person in a role of submission has the option and responsibility of choosing not to comply if he or she is commanded to do something that is contrary to Scripture. Mrs. Fugate explains this crucial difference:
A biblically submissive wife is willing to comply, but realizing that she still remains accountable to God for personal sin, she may choose to disobey if her husband's request or command is a known violation of one of God's direct commands. If noncompliance is necessary, however, the biblically submissive wife continues to maintain the proper attitude of respect for her husband's leadership position and for his overall right to lead. This action might be called "submissive noncompliance."
A perfect example of this "submissive noncompliance" is found in Daniel chapter 6. Daniel chose to disobey the king's command when it contradicted the laws of His God; however, he was willing to accept the consequences of his disobedience. Also, he maintained an attitude of respect toward the king, and not one of defiance, rebelliousness or self-righteousness.
Do you see the difference? While obedience is simple compliance to a list of rules or commands, submission is an attitude of respect and a willingness to obey God either by complying with the wishes of an authority or by respectfully disobeying that authority if the need arises.
I love the way Mrs. Fugate sums it up:
Submission includes a woman's freedom of choice -- her choice to obey God by freely yielding herself to the authority He has placed over her. It involves trust -- her absolute trust in the integrity of the God who designed her role and included submission to authority within his plan. Submission is the natural result of of a biblical woman's abiding trust in God, and it is the fruit of her desire to do His will.
I hope this gives you a clearer understanding of the difference between biblical submission and obedience! May God give us all the grace to accept His Word as the ultimate authority in our lives and to obey it eagerly and joyfully!
Note: I highly recommend the book I quoted from on biblical womanhood! It is an excellent resource for the modern woman! (Contains an affiliate link)
All of the posts in this series have been designed to help you build your marriage and to be a strong, confident, suitable helpmeet
who is an asset to your husband. Use this
list to catch up on any posts you may have missed.
The Abiding Wife
The Respectful Wife
The Accepting Wife
The Admiring Wife
The Supportive Wife
The Humble Wife
The Grateful Wife
The Joyful Wife
The Content Wife
The Trustworthy Wife
The Kind Wife
The Sympathetic Wife
The Pure Wife
The Serene Wife
The Celebrating Wife
The Wise Wife
The Suitable Helper
The Diligent Wife
The Sensible Wife
The Discreet Wife
The Homeworking Wife, part 1
The Homeworking Wife, part 2
The Obedient Wife
Your Turn to Share:
I'd love to hear your journey of learning to be a woman that seeks to obey God and submit herself to the authorities that God has put into her life. It's not easy in a world that mocks obedience and respect for authority and encourages independence, defiance and rebellion. But obedience is always the pathway to peace and blessing! P
lease leave a comment here on my blog or over on my
Facebook page, so we might all be encouraged! You may also email me at elizabeth@yestheyareallours.com if you wish to share a private testimony or a guest post.
If you were blessed or encouraged by this post, please consider sharing it with your friends on Facebook or other social media sites. Thank you!
Link up:

I'd love to have you link up your blog to mine! Please link up any past or present posts related to Christian marriage. Don't forget to link back to my blog! Thanks!
Blogs I link up with from week to week: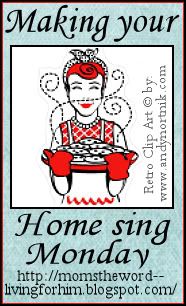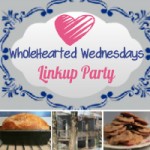 Christian Mommy Blogger

Please link up your blog post on marriage below by entering the url of your specific post. Where it says "Your Name" enter the title of your blog post, not your personal name! Thanks! :)