Welcome back to
Marriage Monday
! I'm so glad you've joined me as we focus on strengthening and promoting godly marriages, both in our nation and in our own backyards.
Since the beginning of the year we've been looking at different characteristics of the godly wife. Last week we took a look at the gracious wife, and today I want to focus on the good wife.
She will do him good and not evil all the days of her life. ~ Proverbs 31:12
The Hebrew word for good here simply means
pleasant, agreeable, or beneficial. That really shouldn't be too hard, should it? To just treat our husbands well, to be agreeable and pleasant, and to have their best interests in mind! And yet, how many times do we trip over Self??
The New Testament is full of admonitions to be good, and to do good works, and to not return evil for evil, but blessing instead. Consider this verse:
As we have therefore opportunity, let us do good unto all
men
, especially unto them who are
of
the
household
of
faith
. ~ Galations 6:10
Surely, if we are instructed to look for opportunities to do good to those who are part of the household of faith, then it's a Given that we will be doing good to the members of our own households! And yet, how easy it is to let down our guard and to be anything but pleasant and agreeable and full of good works in our very own homes with our own precious husbands and children! How sad that those we love the most often see us acting our worst!
We've already looked at this passage several times in previous weeks, but did you notice that little word "good" tucked in there??
That they may teach the young women to be sober, to love their husbands, to love their children, to be discreet, chaste, keepers at home, good, obedient to their own husbands that the word of God be not blasphemed. ~ Titus 2:3-4
I looked up the Greek word for good used in these verses and here are some of the synonyms I discovered: pleasant, agreeable, joyful, excellent, distinguished, upright, honorable.
I don't think it's too hard to use our imaginations here and come up with a list of good works that we can do in our homes for our husbands and children, do you? But, did you know that the Bible specifically mentions some good works that godly women should be known for?? Check this out! :)
Well reported of for good works; if she have brought up children, if she have lodged strangers, if she have washed the saints' feet, if she have relieved the afflicted, if she have diligently followed every good work. ~ 1 Timothy 5:10
I will therefore that the younger women marry, bear children, guide the house, give none occasion to the adversary to speak reproachfully. ~ 1 Timothy 5:14
There's no need for guessing -- God has clearly revealed some of the good works we should be doing as godly wives! For a more complete list, check out Proverbs 31:10-31! :)
I don't know about you, but I'm in the mood for homework! :) Your homework assignment for this week, if you choose to accept it, is to focus on doing good works in and through your home this week. Make sure your husband is the direct recipient of some of those good works; however, realize that he indirectly benefits from all of them, as you bring honor to his name when you live a life characterized by virtue, honor, and good works! :)
All of the posts in this series have been designed to help you build your marriage and to be a strong, confident, suitable helpmeet
who is an asset to your husband. Use this
list to catch up on any posts you may have missed.
The Abiding Wife
The Respectful Wife
The Accepting Wife
The Admiring Wife
The Supportive Wife
The Humble Wife
The Grateful Wife
The Joyful Wife
The Content Wife
The Trustworthy Wife
The Kind Wife
The Sympathetic Wife
The Pure Wife
The Serene Wife
The Celebrating Wife
The Wise Wife
The Wife as a Suitable Helper
The Diligent Wife
The Sensible Wife
The Discreet Wife
The Homeworking Wife, part 1
The Homeworking Wife, part 2
The Obedient Wife
Understanding Submission vs. Obedience
Ten Traps to Avoid as You Strive to be a Submissive Wife
The Feminine Wife
The Gracious Wife
Your Turn to Share:
Are you a good wife? Is your life characterized by good works that bless others (your own husband and children plus those outside your home) and bring honor to your husband and glory to your God?? Please share some of the good works that you've done lately so we might all be encouraged in our pursuit of good works! Ple
ase leave a comment here on my blog or over on my
Facebook page, so we might all be encouraged! You may also email me at elizabeth@yestheyareallours.com if you wish to share a private testimony or a guest post.
If you were blessed or encouraged by this post, please consider sharing it with your friends on Facebook or other social media sites. Thank you!
Link up:

I'd love to have you link up your blog to mine! Please link up any past or present posts related to Christian marriage. Don't forget to link back to my blog! Thanks!
Blogs I link up with from week to week: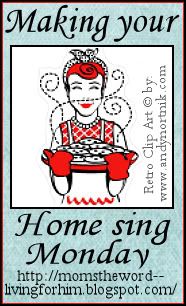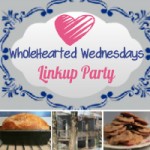 Please link up your blog post on marriage below by entering the url of your specific post. Where it says "Your Name" enter the title of your blog post, not your personal name! Thanks! :)