Welcome back to
Marriage Monday
! I'm so glad you've joined me as we focus on strengthening and promoting godly marriages, both in our nation and in our own backyards.
I apologize for my absence here last Monday, which was Labor Day here in America. I got up early and took my son to work at 6:30 am, so that my husband could sleep in. Then, when I got home I had a choice to make -- sit down and work on my blog post or make a big breakfast to surprise my family. I think you know which one I chose! :) I made my family a special breakfast of blueberry cream pancakes, bacon and eggs. By the time breakfast was served and cleaned up, my husband said, Let's spend the day at the beach. So, after a flurry of preparations, we headed to the beach for the day! So, let's just say I chose to live my Marriage Monday posts last Monday, instead of writing a new one. As far as I'm concerned, if I'm not practicing what I'm preaching, there is no reason for me to continue writing here . . .
Anyway, as you may know, since the beginning of the year we've been looking at the characteristics of the godly wife. Last time I posted here, I talked about the feminine wife, and gave you some homework! Did you do it?? I'd love to hear about it if you did! Today, I'm really excited to share some thoughts on the gracious wife.
Proverbs 11:16 says, "A gracious woman retaineth honor."
What does it mean to be a gracious woman? The Hebrew word used here is chen, which means grace, charm, favor, acceptance, gracefulness, beauty and elegance.
A gracious woman is wise, full of grace and compassion, merciful, kind, gentle, slow to anger, and speaks with wisdom and kindness. She is humble, not proud or arrogant. She makes a great hostess, because she is focused on making others feel comfortable and "at home," and is always warm and inviting. She knows how to smooth over awkward situations and her sweet spirit puts others at ease in her presence. She always takes "the high road" and acts honorably in every situation. This woman's character, actions and demeanor bring only honor (not shame) to herself and her husband.
A virtuous woman

is

a crown to her husband: but she that maketh ashamed

is

as rottenness in his bones. ~ Proverbs 12:4
Above all, a gracious woman recognizes that she has been forgiven much and is only who she is and where she is in life because of the grace of God. And so, she extends grace to others.
If you've been reading here for long, you know that one of my favorite verses is Proverbs 19:11, which in essence says that it is a glory or an honor for a woman to hold back her anger and overlook an offense towards her! Truly, a woman retains honor when she is slow to anger and quick to forgive! But when a woman is willing to overlook an offense -- meaning she doesn't even allow herself to notice it -- now that is truly a gracious woman!
So, let me ask you -- Are you a gracious woman?
Recently, I was in a situation where I was very frustrated and irritated, and definitely tempted to speak angrily. However, when I was opening my mouth to say something ugly, this verse flashed across my mind in blinking neon lights, "A gracious woman retaineth honor." I knew that I wanted to be a woman of honor and that I wanted my actions to bring only honor to my husband and to my Lord, so I swallowed my ugly words, and I chose to speak softly and graciously and I'm sure the situation turned out better because of it!
I encourage you to copy this verse down on an index card and post it where you can see it, or carry it about in your pocket, and keep it with you as a reminder! It will help you become a gracious woman!
All of the posts in this series have been designed to help you build your marriage and to be a strong, confident, suitable helpmeet
who is an asset to your husband. Use this
list to catch up on any posts you may have missed.
The Abiding Wife
The Respectful Wife
The Accepting Wife
The Admiring Wife
The Supportive Wife
The Humble Wife
The Grateful Wife
The Joyful Wife
The Content Wife
The Trustworthy Wife
The Kind Wife
The Sympathetic Wife
The Pure Wife
The Serene Wife
The Celebrating Wife
The Wise Wife
The Wife as a Suitable Helper
The Diligent Wife
The Sensible Wife
The Discreet Wife
The Homeworking Wife, part 1
The Homeworking Wife, part 2
The Obedient Wife
Understanding Submission vs. Obedience
Ten Traps to Avoid as You Strive to be a Submissive Wife
The Feminine Wife
Your Turn to Share:
Are you a gracious wife? Are you slow to anger, gentle, kind, compassionate, merciful, humble, and wise? How important do you think it is to be a gracious woman? Is there a woman that comes to your mind when you think of a gracious woman? How can you be more like her? Ple
ase leave a comment here on my blog or over on my
Facebook page, so we might all be encouraged! You may also email me at elizabeth@yestheyareallours.com if you wish to share a private testimony or a guest post.
If you were blessed or encouraged by this post, please consider sharing it with your friends on Facebook or other social media sites. Thank you!
Link up:

I'd love to have you link up your blog to mine! Please link up any past or present posts related to Christian marriage. Don't forget to link back to my blog! Thanks!
Blogs I link up with from week to week: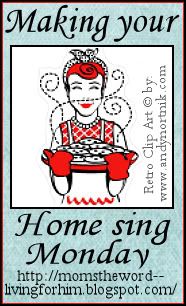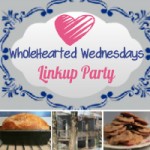 Please link up your blog post on marriage below by entering the url of your specific post. Where it says "Your Name" enter the title of your blog post, not your personal name! Thanks! :)