Welcome back to
Marriage Monday
! I'm so glad you've joined me as we focus on strengthening and promoting godly marriages, both in our nation and in our own backyards.
Since the beginning of the year we've been looking at different characteristics of the godly wife. Last week we took a look at the good wife, and today I want to focus on the hospitable wife.
One of the passages I shared in last week's post on the good wife (or wife who does good works) was this one:
Well reported of for good works; if she have brought up children, if she have lodged strangers, if she have washed the saints' feet, if she have relieved the afflicted, if she have diligently followed every good work. ~ 1 Timothy 5:10
I've been thinking about this verse since I shared it last Monday. Isn't it interesting how one of the characteristics of a good wife is her willingness to lodge strangers or demonstrate hospitality?
It is also given as one of the necessary characteristics of an elder in 1 Timothy 3:2:
A bishop then must be blameless, the husband of one wife, vigilant, sober, of good behaviour, given to hospitality, apt to teach.
If being given to hospitality is one of the qualifications for a leader in the church, it must be important to God! It also requires a husband and wife who work together as a team; because, it's usually the wife who will do the bulk of the preparations to be ready to welcome guests into the home.
I remember a time when I thought to myself, "Oh my husband will never be able to be an elder of the church, because I'm not a naturally good hostess, nor an extrovert, and I could never be given to hospitality."
Well, did you see last Tuesday's post on stretching ourselves out of our comfort zones?? This is a great example of that! I went out of my comfort zone so many times, by inviting folks over ~ from couples to crowds ~ and learning to be a hostess, that I apparently learned to be hospitable without even realizing it! (If you remember, I even said Yes when my husband asked me if I'd be willing to host 30 Chinese government officials for a meal!!)
I absolutely love this definition of hospitality ~ cheerfully sharing food, shelter and spiritual refreshment with whomever God brings into my life.
Learning that perspective on hospitality was the turning point for me, because I realized that I might never have the skills to "entertain" -- but I could demonstrate hospitality by opening the doors of my home to those in need, by stretching the food on the stove and sharing a meal with friends, and by offering a listening ear or an encouraging word to anyone who was in need of one.
At some point I learned to let go of trying to have everything "perfect," which is actually rooted in pride and trying to impress others, and learned to just invite people into our lives, which are often messy! Did you know that people actually feel more at ease when they realize that your house isn't spotless and you and your family aren't perfect in every way? When they see a few flaws, they feel more comfortable in being real and opening their hearts to you.
I love this quote on hospitality I found!
Do you struggle with hospitality?
Here are 8 Tips on Becoming a Hospitable Wife:
1. Pray and ask God to give you a heart for hospitality! There are so many verses commanding us to demonstrate hospitality! This is really not optional! (1 Peter 4:9, Romans 12:13)
2. Just do it! It gets easier the more you do it.
3. Make it a family affair. Get the kids' help with cleaning the house and preparing the food. Teach them to be good hosts and hostesses when your guests have children.
4. Let your guests contribute. If your guests are able to bring food and offer to do so, let them bring a salad or dessert or something to help with the meal. Let them help with meal prep or clean up, so they feel like part of the family.
5. Focus on your guests. The best way to get over your own awkardness is to focus on making your guests feel at home.
6. Don't worry if you're not a gourmet cook. People appreciate a simple, home-cooked meal. If you can't cook, buy a frozen lasagna! The food doesn't really matter that much. Anyone can learn to make spaghetti or tacos . . . and both of those are great for feeding a crowd!
7. Accept your house as it is. Whatever you do, don't apologize for the state of your house or how old your furniture is or that it's only half-decorated or whatever. You will only draw attention to the problems and make your guests feel bad if their house or furniture is in worse shape than yours! :)
8. Be willing to have your house broken and spilled out for the Master's use. If you have a lot of people in your home, things will get broken and stained. It's just a part of life. Accept it. Offer it to the Lord as a living sacrifice.
What tips can you add to this list?
Click here to see my Pinterest board on Hospitality.
All of the posts in this series have been designed to help you build your marriage and to be a strong, confident, suitable helpmeet
who is an asset to your husband. Use this
list to catch up on any posts you may have missed.
The Abiding Wife
The Respectful Wife
The Accepting Wife
The Admiring Wife
The Supportive Wife
The Humble Wife
The Grateful Wife
The Joyful Wife
The Content Wife
The Trustworthy Wife
The Kind Wife
The Sympathetic Wife
The Pure Wife
The Serene Wife
The Celebrating Wife
The Wise Wife
The Wife as a Suitable Helper
The Diligent Wife
The Sensible Wife
The Discreet Wife
The Homeworking Wife, part 1
The Homeworking Wife, part 2
The Obedient Wife
Understanding Submission vs. Obedience
Ten Traps to Avoid as You Strive to be a Submissive Wife
The Feminine Wife
The Gracious Wife
The Good Wife
Your Turn to Share:
Are you given to hospitality? Some people have the gift of hospitality, but all of us are commanded to demonstrate hospitality, even if it's not our strong suit! How have you learned to demonstrate hospitality to others? Please share so we might all be encouraged as we learn to be hospitable. Ple
ase leave a comment here on my blog or over on my
Facebook page, so we might all be encouraged! You may also email me at elizabeth@yestheyareallours.com if you wish to share a private testimony or a guest post.
If you were blessed or encouraged by this post, please consider sharing it with your friends on Facebook or other social media sites. Thank you!
Link up:

I'd love to have you link up your blog to mine! Please link up any past or present posts related to Christian marriage. Don't forget to link back to my blog! Thanks!
Blogs I link up with from week to week: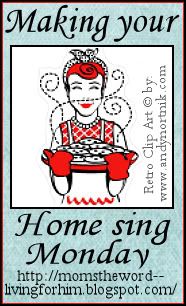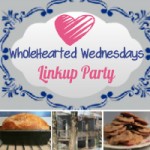 Please link up your blog post on marriage below by entering the url of your specific post. Where it says "Your Name" enter the title of your blog post, not your personal name! Thanks! :)