Welcome back to
Marriage Monday
! I'm so glad you've joined me as we focus on strengthening and promoting godly marriages, both in our nation and in our own backyards.
Since the beginning of the year we've been looking at different characteristics of the godly wife. Last week we took a look at the hospitable wife. Today I want to conclude this series by considering the virtuous wife.
Proverbs 31:10 says, "Who can find a virtuous woman? For her worth is far above rubies."
From this verse we learn that a truly virtuous woman is not easy to find, but worth searching for! Her worth to her husband will be more than precious jewels (or a bulging bank account), as she lives her life in loving service and devotion to him, her children, her home, and, even more importantly, her God.
This is the type of woman that our sons should look for as wives. This is the model for our daughters to strive to emulate, rather than some super model from New York or super star from Hollywood. This is the woman that we are to learn from ourselves, as we seek to live a life of virtue and honor!
When we come to the end of our lives, the degrees we earned won't matter; the rank we achieved in our careers won't matter; the size of our houses or newness of our cars won't matter; the fancy vacations will be long forgotten. This is what will really matter:
"Her children arise up, and call her blessed, her husband also, and he praiseth her. Many daughters have done virtuously, but thou excellest them all. Favor is deceitful and beauty is vain: but a woman who feareth the Lord, she shall be praised. Give her of the fruit of her hands: and let her own works praise her in the gates." ~ Proverbs 31:28-31
God has given us this picture of the virtuous woman in Proverbs 31 so that we might learn from her and strive to be like her, by developing the skills, the character qualities, and the virtues that define her. She illustrates the abundant and fulfilling life that women long for, but try to find in all the wrong places.
If you want a life that is honoring to God, personally fulfilling, that brings blessing to those you love, and leaves a legacy for those that follow behind, then the "Model P31" is the woman for you to get to know and emulate!
The Virtuous Woman is Known for Her:
1. Faith
The secret of the Virtuous woman is her fear of the Lord. She loves God, seeks His will for her life, and follows His ways. This is the foundation that she builds her life upon, and it stays strong during the good times and the bad.
2. Service
The Virtuous woman lives her life in service to others. She's not narcissistic or only focused on herself. She delights in serving the Lord, her husband and her family. She is hospitable, welcoming others into her home, and generous, reaching out to those in need.
3. Industry
The Virtuous woman diligently attends to the needs of her household. She is self-controlled, hard-working and prepares for the future. She governs herself with wisdom, not folly. She wisely uses her time to produce items needed by her family and also items that she can sell for a profit.
4. Beauty
The Virtuous woman has an inner beauty that comes from her fear of the Lord and her godly character. This inner beauty enhances her outer beauty, which she does not neglect or over emphasize.
5. Strength
The Hebrew word translated virtuous here is chayil. It means strong, mighty, valiant, army. The Virtuous woman is strong, because her strength comes from the Lord. She knows that she is engaged in a battle with the enemy for the minds and hearts of her children, for her marriage and for her home, so she must be Mighty in God's Spirit.
I think you'll recognize that the many characteristics of the godly wife that we've been exploring here over the past several months are essential elements of being that virtuous wife that is exalted in Scripture.
Don't become discouraged if you look at the qualities of the Virtuous woman and realize you have a long way to go -- it's a goal that will take a lifetime to reach! When we read the account of the Proverbs 31 woman, I don't believe we are focusing in on one day of her life; rather we see a panaromic view of her life! With God's help, we can each become more and more like her as we grow in Grace and Strength (chayil).
All of the posts in this series have been designed to help you build your marriage and to be a strong, confident, suitable helpmeet
who is an asset to your husband. Use this
list to catch up on any posts you may have missed.
The Abiding Wife
The Respectful Wife
The Accepting Wife
The Admiring Wife
The Supportive Wife
The Humble Wife
The Grateful Wife
The Joyful Wife
The Content Wife
The Trustworthy Wife
The Kind Wife
The Sympathetic Wife
The Pure Wife
The Serene Wife
The Celebrating Wife
The Wise Wife
The Wife as a Suitable Helper
The Diligent Wife
The Sensible Wife
The Discreet Wife
The Homeworking Wife, part 1
The Homeworking Wife, part 2
The Obedient Wife
Understanding Submission vs. Obedience
Ten Traps to Avoid as You Strive to be a Submissive Wife
The Feminine Wife
The Gracious Wife
The Good Wife
The Hospitable Wife
Your Turn to Share:
What areas do you need to work on to be more like the virtuous wife of Proverbs 31 fame? Are you willing to accept the challenge to make this your goal? I'd love to hear your thoughts on this series! Ple
ase leave a comment here on my blog or over on my
Facebook page, so we might all be encouraged! You may also email me at elizabeth@yestheyareallours.com if you wish to share a private testimony or a guest post.
If you were blessed or encouraged by this post, please consider sharing it with your friends on Facebook or other social media sites. Thank you!
Link up:

I'd love to have you link up your blog to mine! Please link up any past or present posts related to Christian marriage. Don't forget to link back to my blog! Thanks!
Blogs I link up with from week to week: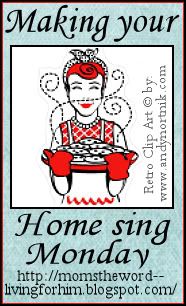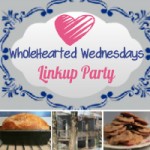 Please link up your blog post on marriage below by entering the url of your specific post. Where it says "Your Name" enter the title of your blog post, not your personal name! Thanks! :)