Welcome back to
Marriage Monday
! I'm so glad you've joined me as we focus on strengthening and promoting godly marriages, both in our nation and in our own backyards.

I want to ask you something -- how did you treat your husband this past weekend? Take a minute to think about it . . .
Yesterday our pastor shared a message on how we should treat one another as Christians. After compiling all of the scriptures that contained the phrase "one another," this was the list he gave us:
Prefer one another

Receive one another

Admonish one another

Encourage one another

Greet one another

Serve one another

Forebear (or put up with) with one another

Be kind to one another

Forgive one another

Comfort one another

Edify one another

Exhort one another

Consider one another

Don't judge (or look down on) one another

Love one another
As I was thinking about his message, I thought about how we should not only be treating other people this way, but this describes how we should be treating our people. You know, our own husband and our own children and our own extended family members.
Learning to live the Christian life starts in our own homes and moves out into our neighborhoods, and radiates into our communities, and eventually reaches into the darkest corners of the world.
Some Christians are near-sighted -- selfishly focusing on themselves and their own families and ignoring the needs of the world around them. However, other Christians are far-sighted -- focusing on the needs in their communities or on the other side of the world and looking over the glaring needs right in their own homes.
We need to ask God for "corrective lenses" so we can have 20-20 vision to see the needs for love and acceptance and hope and comfort and sustenance that are both far away and right under noses. Then we need to allow the love of Christ to fill us and overflow out of our hearts into the lives all around us, causing us to bless and encourage others.
If we don't treat others with love, the love of God is not in us!!
"Beloved, let us love one another, for love is of God, and everyone who loves is born of God and knows God. He who does not love does not know God, for God is love." ~ 1 John 4:7-8
How should we love?
Who should we love?
Our husbands and children (even though they're not perfect) and our nosy neighbors and difficult relatives and cranky co-workers and belligerent bosses and the person in our pew and the man who lives under the bridge and the repulsive person in Wal-mart.
Why should we love?
"In this the love of God was manifested toward us, that God has sent His only begotten Son into the world, that we might live through Him. In this is love, not that we loved God, but that He loved us and sent His Son to be the propitiation for our sins. Beloved, if God so loved us, we also ought to love one another." ~ 1 John 4:9-11
So, I ask you again -- how did you treat your husband this past weekend? Note, I didn't ask how he treated you. Christ loved us while we were yet sinners, and we are to love with that same kind of unconditional love!
May God give us the grace to love our husbands, our children, our neighbors, our world! May we be known for the way we love . . .
Your Turn to Share:
If you are a Believer, how does the love of Christ spill out of your heart and into the lives of those around you? Do you love your husband with God's amazing love?? Ple
ase leave a comment here on my blog or over on my
Facebook page, so we might all be encouraged! You may also email me at elizabeth@yestheyareallours.com if you wish to share a private testimony or a guest post.
If you were blessed or encouraged by this post, please consider sharing it with your friends on Facebook or other social media sites. Thank you!
Link up:

I'd love to have you link up your blog to mine! Please link up any past or present posts related to Christian marriage. Don't forget to link back to my blog! Thanks!
Blogs I link up with from week to week: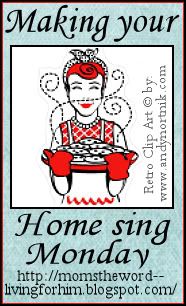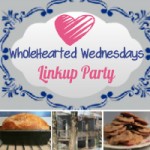 Please link up your blog post on marriage below by entering the url of your specific post. Where it says "Your Name" enter the title of your blog post, not your personal name! Thanks! :)