Welcome back to
Marriage Monday
! I'm so glad you've joined me as we focus on strengthening and promoting godly marriages, both in our nation and in our own backyards.
After spending the previous nine months of this year on my godly wife series, I am seeking the Lord's direction concerning what series to tackle next! (If you have a suggestion, please feel free to email me or comment here!) Until I receive my marching orders, I'll just trod along blogging about whatever happens to come my way each week!

Today I'm going to examine the role that a tube of toothpaste plays in marriage.
You may think I'm going to address the age-old problem of couples fighting over whether to squeeze the toothpaste tube from the middle or the bottom. No, actually not. That issue is very easily solved, in my opinion, by buying his and her toothpaste tubes! Togetherness doesn't have to include what brand of toothpaste to use or how to squeeze the tube!
No, I'm thinking more along the lines of the object lesson I used with my homeschool co-op character class last week when teaching them about Kindness and Sensitivity to the feelings of others.
I asked one student to squeeze all of the toothpaste out of a tube and onto a paper plate. Then, I directed another student to put all of the toothpaste back into the tube. His incredulous look said it all! That's an impossible task!
It is just as impossible to stuff unkind, sarcastic, hurtful words back into our mouths after we've let them squeeze out all over our spouses. Saying "I'm sorry" doesn't clean up the mess in either scenario.
None of us are above such a sticky situation. I regret to confess that last weekend when I was visiting my parent's house that I quite unexpectedly made a sarcastic and disrespectful comment to my husband. I was shocked when the comment escaped out of my lips, as I don't usually speak that way to my husband. But, out of the abundance of the heart the mouth speaketh . . . and that thought had been milling around in my heart for quite some time before he "stepped on the tube" and it suddenly squirted out.
Once it was out there, making a mess of things, there was no stuffing it back into the tube.
My husband was gracious and forgave me (when I finally got around to humbling myself and asking for forgiveness), but even then, there was no way of putting that sticky mess back into the tube.
That's why we are exhorted to put a guard over our lips (a cap on our tubes) and to bridle our tongues. Because those sticky messes we make for ourselves can ruin relationships and destroy marriages . . .
Death and life are in the power of the tongue . . . ~ Proverbs 18:20
Your Turn to Share:
Have you ever said something that you immediately wished you hadn't? Have you learned to bridle your tongue? Ple
ase leave a comment here on my blog or over on my
Facebook page, so we might all be encouraged! You may also email me at elizabeth@yestheyareallours.com if you wish to share a private testimony or a guest post.
If you were blessed or encouraged by this post, please consider sharing it with your friends on Facebook or other social media sites. Thank you!
Link up:

I'd love to have you link up your blog to mine! Please link up any past or present posts related to Christian marriage. Don't forget to link back to my blog! Thanks!
Blogs I link up with from week to week: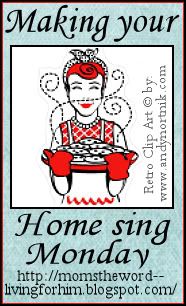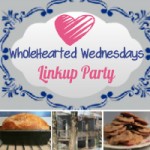 Please link up your blog post on marriage below by entering the url of your specific post. Where it says "Your Name" enter the title of your blog post, not your personal name! Thanks! :)