Welcome back to
Marriage Monday
! I'm so glad you've joined me as we focus on strengthening and promoting godly marriages, both in our nation and in our own backyards.

Did you happen to see any good football games this past weekend?? ;) That question might surprise you, but today I'm going to talk to the wife of the football fan!
Today's post might even be subtitled, "Loving your husband begins in front of the football game."
Let me ask you a question, do you like football? In my experience, a few women really enjoy watching football, some even more so than their husbands, while the majority of women seem to hate it and resent the time their husbands spend watching it.
I want to challenge you that if your husband loves watching football (or basketball, baseball, soccer, etc.) that you should attempt to like watching that sport too. (I draw the line at wrestling!) ;)
Try sitting down beside your husband and watching whatever the sport is that captures his attention. Ask him to explain the rules that you don't understand. Try to gain an appreciation for the game. At the very least, try to understand it well enough that you will know what he's talking about if he shares some exciting detail with you! ;)
If it bores you to tears, or seems like a huge waste of time, try to find something you can do while "watching" the game with your husband. Football games are a great time for double tasking! My Mom used to sit by my Dad and knit or crochet during football games! I've been known to read a book, flip through a magazine, scroll through Facebook, or work on a blog post -- all while catching the big plays of a football game with my husband and sons.
Like football, marriage is about more than just the "big plays." It's about systematically moving the ball down field a few yards at a time, achieving "first downs" all along the way, until you finally score. If your husband is a big football fan, you might find that your showing interest in the game earns you a "first down" in his eyes. Who knows, you may even score a "touchdown?" ;)
Your Turn to Share:
Have you learned the skill of showing interest in something that your husband is interested in? What was the result? Did it please your husband? Did it make him feel more appreciated? Did it prompt him to show interest in something you love? Ple
ase leave a comment here on my blog or over on my
Facebook page, so we might all be encouraged! You may also email me at elizabeth@yestheyareallours.com if you wish to share a private testimony or a guest post.
If you were blessed or encouraged by this post, please consider sharing it with your friends on Facebook or other social media sites. Thank you!
Link up:

I'd love to have you link up your blog to mine! Please link up any past or present posts related to Christian marriage. Don't forget to link back to my blog! Thanks!
Blogs I link up with from week to week: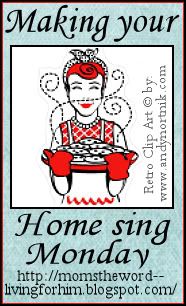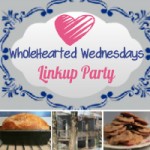 Please link up your blog post on marriage below by entering the url of your specific post. Where it says "Your Name" enter the title of your blog post, not your personal name! Thanks! :)