Welcome back to
Marriage Monday
! I'm so glad you've joined me as we focus on strengthening and promoting godly marriages, both in our nation and in our own backyards.
If you missed last week's post, you can read it here.

I want you to think about something for a minute -- in general, do you seek to be served by others or do you seek to serve? What about in your home and your marriage -- Do you seek to serve your husband or do you expect him to serve you??
Jesus said:
" . . .
but whoever desires to become great among you, let him be your servant.
And whoever desires to be first among you, let him be your slave—
just as the Son of Man did not come to be served, but to serve, and to give His life a ransom for many." ~ Matthew 20:26-28 NKJV
We live in a society that esteems those who are wealthy enough to have people serving them. Yet, as Believers in Jesus, our real citizenship is in heaven! (Philippians 3:20) So, we should be living according to the laws of the kingdom of God! In God's economy, the greatest of all is the servant of all!!
Let's bring this down on a practical level. Does this mean we should never let others serve us? No, but it means we should not expect to be served. We should absolutely not consider ourselves better than others and above doing menial tasks! And we should express true gratefulness to those who do serve us in any way!
My husband is a great example of this! Even though he is a man in authority with many people working under him, he never considers himself better than others. He is not above doing menial tasks. I've known him to vacuum his office building, clean the bathrooms, and take out the trash when necessary. He recently picked up trash on the beach for several hours . . . He often helps people move. He is a man who always has his eyes and ears open to the needs of those around him and who has hands ready to serve others!
What is your attitude about serving or being served in your home?
Many times when I overhear other women talking, it seems that they think their husbands are there to serve them! They expect their husbands to step in the door from work and immediately take over with the kids and deal with the messes from the day while they go shopping with friends or go take a bubble bath or something. Now, it's totally awesome if you have a husband that does that! But what if you don't? Let me tell you something -- Expecting to be served is a recipe for divorce!!
I'm encouraging you to change your focus to how you can serve your husband!
If you quit expecting your husband to serve you, when he does, you are free to be delighted and grateful! Otherwise, no matter how much he does, he will never quite live up to your expectations, and you will always be discontented and resentful!! You will become a bitter and contentious woman! :(
"Better to dwell in the wilderness, t
han with a contentious
and angry woman." ~ Proverbs 21:19
Perhaps JFK won't mind if I borrow his famous words:
Ask not how your husband can serve you, but how you can serve your husband!
I have to admit that in our home, my husband and I sometimes argue over who will get up at the crack of dawn and take someone to work -- not because we want the other one to do the hard task, but because we both want to serve the other one and make their life easier. Isn't that what marriage should be like -- each seeking to outserve the other??
Your Turn to Share:
How can you change your focus from being served to serving? I'd love to hear how this simple attitude switch affects your marriage! Ple
ase leave a comment here on my blog or over on my
Facebook page, so we might all be encouraged! You may also email me at elizabeth@yestheyareallours.com if you wish to share a private testimony or a guest post.
If you were blessed or encouraged by this post, please consider sharing it with your friends on Facebook or other social media sites. Thank you!
Link up:

I'd love to have you link up your blog to mine! Please link up any past or present posts related to Christian marriage. Don't forget to link back to my blog! Thanks!
Blogs I link up with from week to week: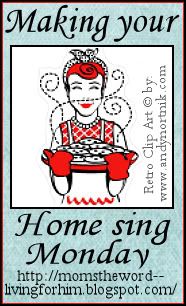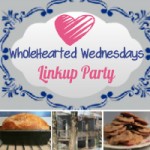 Please link up your blog post on marriage below by entering the url of your specific post. Where it says "Your Name" enter the title of your blog post, not your personal name! Thanks! :)