Welcome back to
Marriage Monday
! I'm so glad you've joined me as we focus on strengthening and promoting godly marriages, both in our nation and in our own backyards.
If you missed last week's post, you can read it here.

I read a fabulous post on marriage this week -- one that I wanted all of you to read! So, I've gotten permission to share it with you today. This post was written by a woman I've admired and "followed" for several years - Charlotte Siems. I no longer follow her from afar . . . now, I have daily contact with Charlotte, because she is my Plexus sponsor! :) (Anyone who joins my Plexus team, will also have access to Charlotte's coaching through her private Facebook group! Message me for more info!)
Charlotte is a pastor's wife, homeschooling mother of 12, T-Tapp trainer, and Plexus Senior Ruby Ambassador, who is abounding with wisdom and practical tips for making life "doable." In this post she warns against a common mistake that women make which damages their marriages. I believe that this mistake probably destroys more marriages than anything else, so it's a mistake you'll surely want to avoid!
Having been married, mostly happily, for 34+ years, certain observations have been made along the way. My husband is a pastor. He has performed dozens of weddings and dealt with the aftermath when the couple spent more time planning the wedding than learning about marriage. This particular mistake that I'm warning you about seems very common among young wives, but it runs rampant in marriages of all ages. It's responsible for a lot of misunderstandings and misery. And it's pretty easy to avoid, once you're aware and willing. So please don't make this mistake in your marriage...
Read the rest over on Charlotte's blog here. Then come back and let me know what you think. Has this mistake already damaged the fabric of your marriage?? Is this a mistake you've corrected??
Your Turn to Share:
Have you been guilty of making this mistake in your marriage? What were the consequences? How can a wife avoid this common mistake? Ple
ase leave a comment here on my blog or over on my
Facebook page, so we might all be encouraged! You may also email me at elizabeth@yestheyareallours.com if you wish to share a private testimony or a guest post.
If you were blessed or encouraged by this post, please consider sharing it with your friends on Facebook or other social media sites. Thank you!
Link up:

I'd love to have you link up your blog to mine! Please link up any past or present posts related to Christian marriage. Don't forget to link back to my blog! Thanks!
Blogs I link up with from week to week: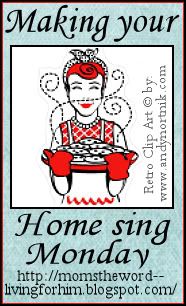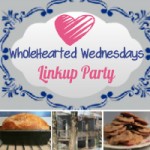 NOTE: Please link up your blog post on marriage below by entering the url of your specific post. Where it says "Your Name" enter the title of your blog post, not your personal name! Thanks! :)