Welcome back to
Marriage Monday
! I'm so glad you've joined me as we focus on strengthening and promoting godly marriages, both in our nation and in our own backyards!
Since the beginning of the year we've been looking at various characteristics of the godly wife. It's good to occasionally stop and examine ourselves and discern what kind of wives we really are and determine where we need to improve if we are to be godly help meets for our husbands.
Today finds me in South Carolina at my parent's house. Despite my good intentions, I haven't had time to put together a post for today, examining another characteristic of a godly wife. So, I thought I would post the links to all of the posts in this series thus far, and if you've missed any, now would be an excellent time to go back and read the ones you've missed.
The Abiding Wife
The Respectful Wife
The Accepting Wife
The Admiring Wife
The Supportive Wife
The Humble Wife
The Grateful Wife
The Joyful Wife
The Content Wife
Which of these speaks to you the most? Which one of these areas will you be focusing on this week?
Your Turn to Share:
Are you a content wife? Are you joyful? Do you express gratefulness to your husband? Are you supportive? Do you treat your husband with respect? Do you make time to abide in Christ and His Word, which enables you to be a better wife? I'd love to hear what area(s) you're working on right now, so I might lift you up in prayer this week, as I pray for myself to be the wife that God desires me to be. Please leave a comment here on my blog or over on my
Facebook page, so we might all be encouraged! You may also email me at elizabeth@yestheyareallours.com if you wish to share a private testimony.
If you were blessed or encouraged by this post, please consider sharing it with your friends on Facebook or other social media sites. Thank you!
Link up:

I'd love to have you link up your blog to mine! Please link up any past or present posts related to Christian marriage. Don't forget to link back to my blog! Thanks!





Verdana

, sans-serif">

<

br

>

Verdana, sans-serif"><br />

Verdana, sans-serif">href="http://www.yestheyareallours.com/search/label/Marriage%20Monday" target="_blank"><img alt="marriage mondays" src="http://i1170.photobucket.com/albums/r533/busymomof10/marriagemondaylinkup.jpg" /> <br />

Verdana, sans-serif"><br>

Verdana, sans-serif">

Verdana, sans-serif">










Blogs I link up with from week to week: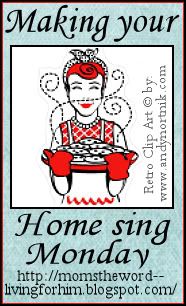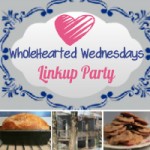 Please link up your blog post on marriage below by entering the url of your specific post. Where it says "Your Name" enter the title of your blog post, not your personal name! Thanks! :)